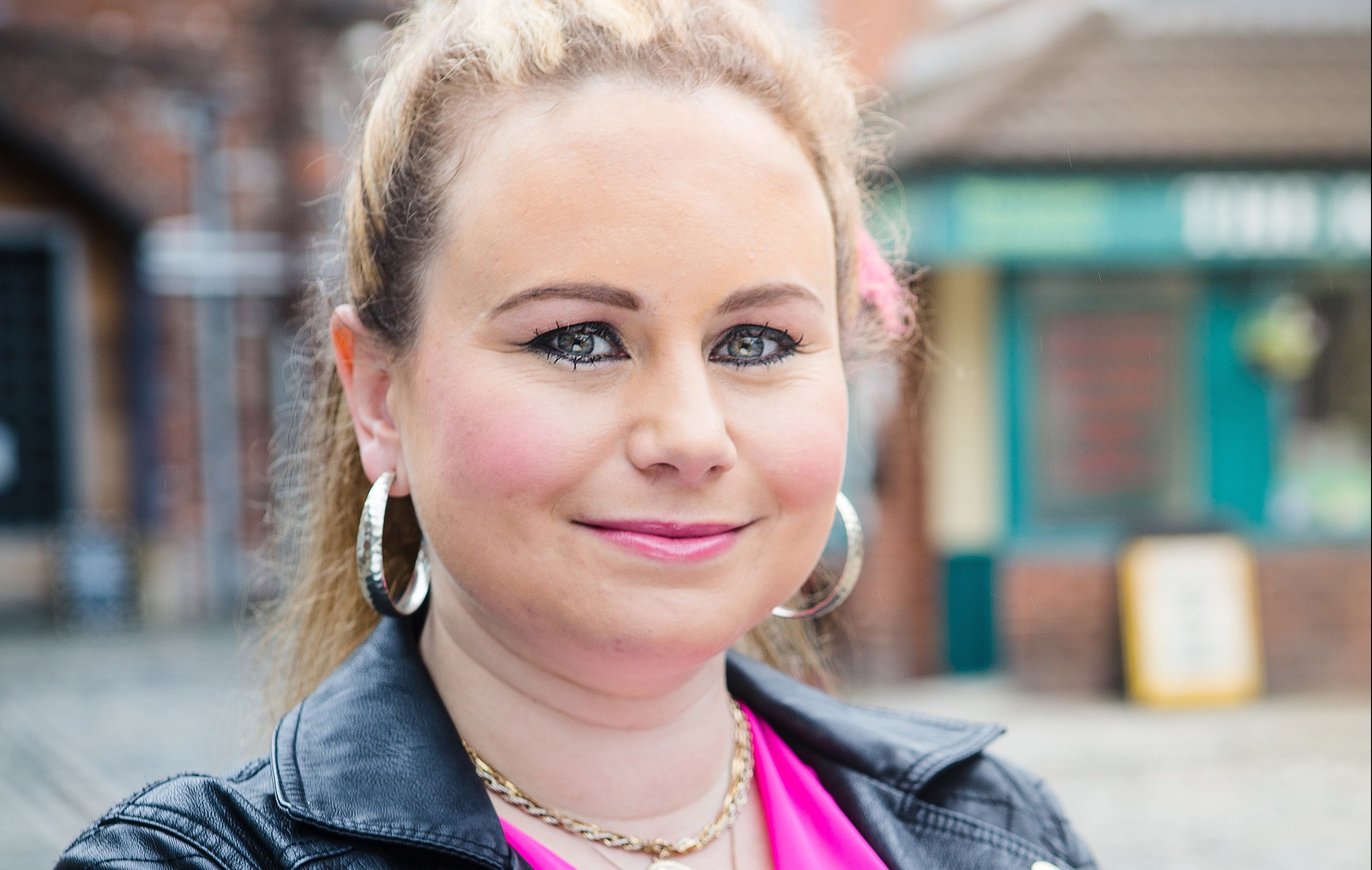 CORRIE star Dolly-Rose Campbell went from being a fan of the show to one of its main characters.
In fact, she was such a devotee she was actually on a public tour of the famous cobbles shortly before she found she was going to be walking on them as a cast member.
Now the bubbly actress has just had her most memorable year, picking up two prestigious awards.
"I have always been a massive fan of Coronation Street," Dolly-Rose told iN10. "I'd had an audition before the tour but I wasn't expecting anything.
"So while we were walking round my friend said, 'Imagine if you got a job on it' and I was saying that would never happen.
"Just a couple of days later I got a call saying I had the part."
The role of Gemma Winter, an old pal of Kylie Platt and bad boy Callum Logan, was only supposed to be for six episodes.
But she made such an impression she is still there three years later, working at Dev Alahan's kebab shop.
Dolly-Rose, 30, started on the same day as Sean Ward, who played Callum, and Gareth Berliner so not being the only newbie eased her anxieties as did filming initially on location.
But she admits she still has to pinch herself sometimes when shooting takes place on the famous Street.
And, having mostly done radio work before joining, she says the support and advice of established stars has been vital.
"When I joined I knew hardly anything about acting on camera. So, it's been great to work with someone like Barbara Knox who has been doing it for ages," she said.
"I watch and learn and I know I'm so lucky to have that.
"Barbara is always on hand with advice and with the storyline she's someone to look up to and learn from.
"I really couldn't have asked for anyone better."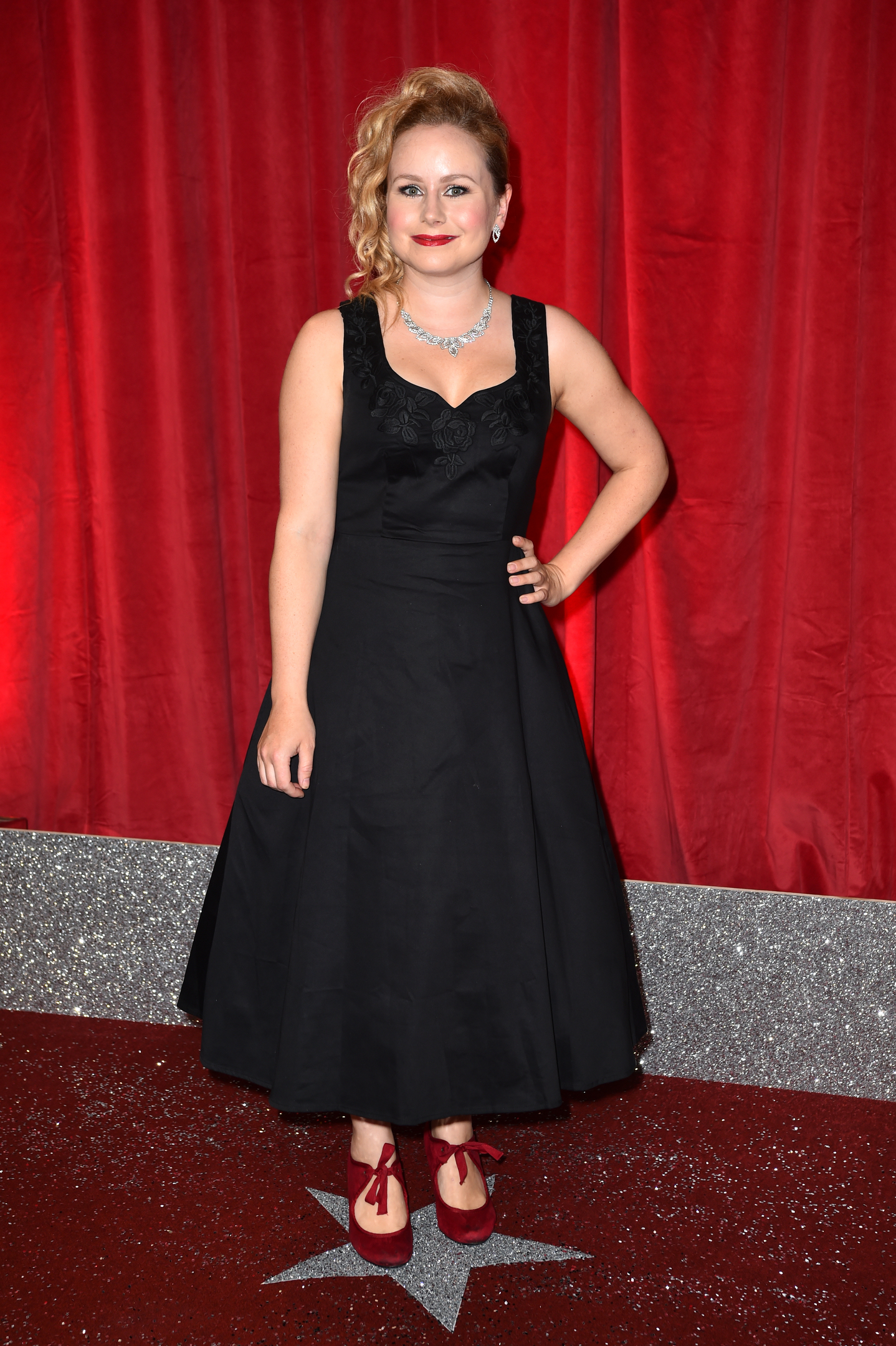 Just a few weeks ago Dolly-Rose's nicely judged performances saw her pick up the funniest female plaudit at the Inside Soap Awards.
And earlier she got an even bigger honour when she won Best Comedy Performance at the British Soap Awards.
"I thought EastEnders was going to win so I didn't expect my name was going to be called," she says.
"It was a big shock and all I had in my head was people that I couldn't forget to thank.
"I remember Rebecca Front saying my name, then standing on stage looking at everybody off the telly and being really freaked out and then walking off and seeing one of our crew standing in the wings.
"It was all a blur, a really surreal moment."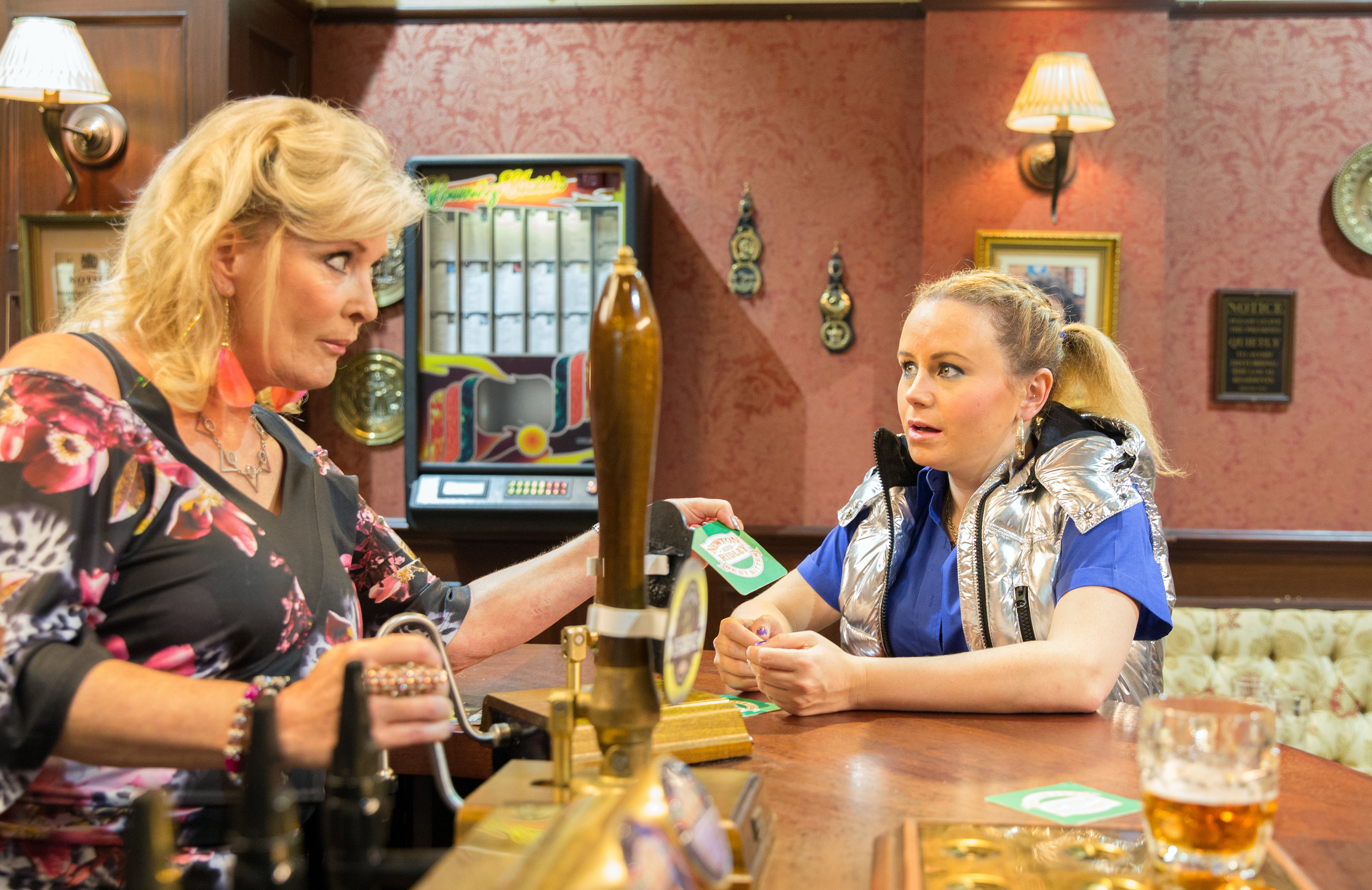 Gemma has had some cracking storylines this year and despite being a main cast member now, Dolly-Rose is forever appreciative.
That's especially because she spent years scrimping and saving, sometimes having to choose which bills to pay.
"Money isn't everything but it makes your life easier. I worked for minimum wage for so long, to be earning more now is something I never take for granted.
"I bought a house and like most people my age that's something I never thought I'd be able to do."
While some actors are close to their characters, Dolly-Rose laughs as she says she hopes she is very different to Gemma."I like to spend time chilling out with my dog," says Dolly-Rose.
"I'm quite crafty and I like knitting and sewing, which I don't think Gemma would enjoy.
"And we have a very different dress sense.
"One thing I am having to get used to is being noticed out and about. I got away with it for a long time but with the amount I've been on screen this year, that's all changed.
"But the people who do speak to me are overwhelmingly nice."
Dolly-Rose is planning a quiet family Christmas off before coming back refreshed.
"I'm really enjoying it here and would be very happy to stay," she adds. "So hopefully 2018 will bring loads of great storylines for Gemma like I've had this year."
Coronation Street, ITV, Mon, Wed, Fri.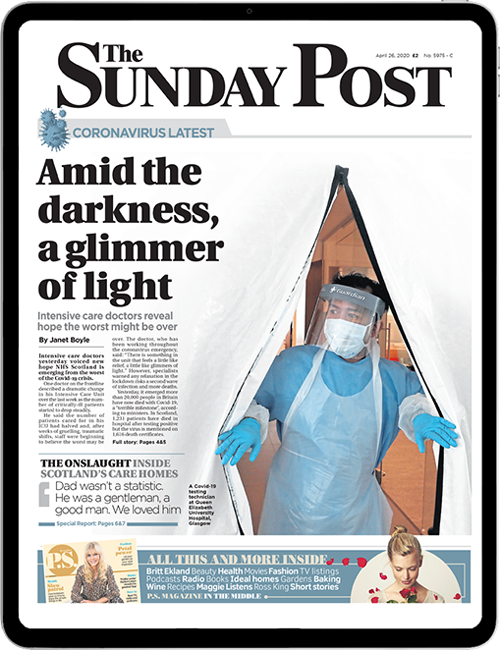 Enjoy the convenience of having The Sunday Post delivered as a digital ePaper straight to your smartphone, tablet or computer.
Subscribe for only £5.49 a month and enjoy all the benefits of the printed paper as a digital replica.
Subscribe