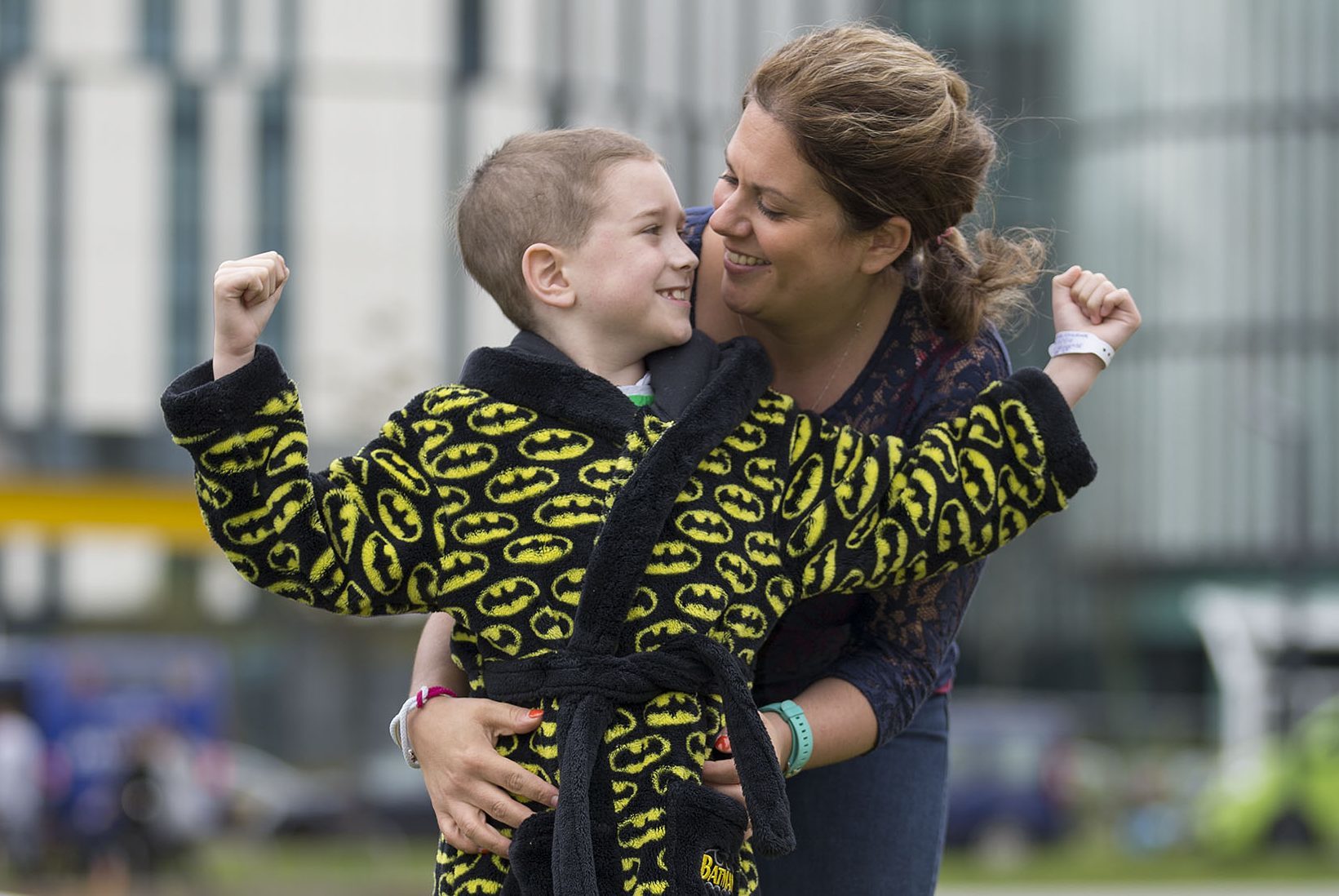 AS a cancer doctor, Alison Gallacher spends her days surrounded by people battling the condition.
The "Big C" and all the uncertainty that comes with it has been the norm throughout her 10-year career.
She's treated hundreds of patients, laughed with them when a friendly face helped ease the pain, held their hands when they needed comfort.
She's seen lots of people survive cancer, but equally, the cruel condition claim many lives.
But nothing could have prepared her for someone close to her having cancer – least of all her own child.
Six-year-old Daniel was diagnosed with acute lymphoblastic leukaemia just before Christmas.
And the devastating news shook Alison more than she could have ever imagined.
"To be honest, I still don't think it has hit me," she said.
"Medically trained or not, nothing can prepare you for the news that someone you love has cancer, especially your son. As a parent, it's your worst fear.
"I may know all about what he's going through, but I feel helpless. It's heartbreaking."
Daniel is facing three years of chemotherapy and has to endure the first six months at the Royal Hospital for Children in Glasgow – 170 miles away from the family home in Culbokie on the Black Isle.
He's currently four months into the gruelling treatment and it's proving a testing time for the youngster – and a huge learning curve for Alison, 37.
"As a GP in clinical oncology, I specialise in adults, not kids," she explained.
"And I deal with solid cancer tumours in places like the lungs, bowel and breasts. Blood cancers like leukaemia are not my area of expertise.
"I have a little knowledge, which can be good – but it can also be very frightening."
The mum-of-two added: "It's been hard to separate the mum from the doctor.
"I know a lot about cancer which helps a lot in terms of understanding how he's progressing, but as a parent, sometimes the less you know about illnesses the better."
In spite of this, it was Alison's background in spotting the signs of cancer that aided Daniel's speedy diagnosis.
"Daniel has always been a very healthy boy. He's never sick," she said. "So when he came down with a fever when we were away on holiday in October, I was quite surprised.
"He kept having a high temperature and he had a grey colour about him.
"At work, I see that in people quite a lot. Cancer had crossed my mind – but, then again, for me, everyone has cancer because that's normal for me in the job I do.
"Of course, my husband Kevin said not to be ridiculous. It's not cancer.
"I started to wonder if I was being paranoid. But one night, Daniel had incredible tummy pains. Motherly instinct coupled with my medical background told me something wasn't right, so I took him to the GP.
"Like me, the doctor couldn't see anything untoward after a simple examination. But I asked if blood tests could be done. I was worried about leukaemia, so I wanted to rule it out."
The test results showed Daniel's immune system was low and he was very anaemic but weren't abnormal enough to suggest cancer.
However, Daniel was admitted to hospital for further investigation.
A bone marrow test confirmed acute lymphoblastic leukaemia and chemo started within days.
"Thankfully, it was all dealt with quickly," Alison recalled.
"It could have gone undiagnosed a lot longer. If someone brought a child to a GP with the same symptoms as Daniel, it would probably be put down to nothing more than a virus.
"But the GP we saw was a friend as well as a professional and acted upon my concerns.
"When we told Daniel he had cancer, the first thing he said to me was, 'Am I going to die?'" Alison said.
"Of course, we said 'no', but that really makes you stop and think. He's obviously petrified, but always has a smile on his face. He's been tremendously brave. In fact, I'd say he's probably coping better than the rest of us!"
In total, Daniel will have 21 anaesthetics and spinal chemotherapies, as well as intravenous and tablet versions of cancer drugs.
Next month, he should be able to go home. After that, it's a trip to Glasgow every three months for more chemotherapy.
"Daniel's outlook should be good," Alison said. "It's important to remember that, with so many medical and technological advances, cancer can be treatable.
"We just have to take things one day at a time. It's certainly been a lesson to enjoy life, because you never know what's round the corner."
The experience has spurred Alison on to launch a fundraising drive for CLIC Sargent, after the charity hosted Alison, Kevin, 43, and youngest son Conor, four, in Marion's House, a home from home near the hospital for families whose children are being treated for cancer.
Their eight-week stay proved a real lifeline over Christmas when Daniel was forced to stay in hospital during the festivities.
Alison decided to run three 10K races this year – and since then friends and family have joined in, including Alison's mum Joan Nicholls, 65.
Daniel's P2 classmates are even doing a run. He may have been off school since the end of November – but he hasn't been forgotten!
"It's a great way for us to help other families like us," Alison said. "But also to show Daniel how much love and support is out there for him."
The Gallachers, who have collected more than £5000 in just a matter of weeks, are overwhelmed.
And Alison, who works at Raigmore Hospital in Inverness, has been touched by messages from some of her patients and their families.
"Going through this experience has certainly taught me a lot about cancer from a patient's perspective," she said. "I feel honoured to do the job I do.
"Of course, we can't cure everyone with cancer, but if we can even make their last few months or years as comfortable as possible, that's rewarding too. I'm off just now so I can be here for Daniel, but I think I'll be going back a changed person.
"I think you feel like you can empathise with patients, but then you go through the process yourself and realise that, actually, two days waiting for scan results to someone whose future could be determined by that scan can feel like a lifetime.
"We know there is light at the end of the tunnel, we just need to get through the tough bit first."
To donate, visit justgiving.com/companyteams/danielgallacherfund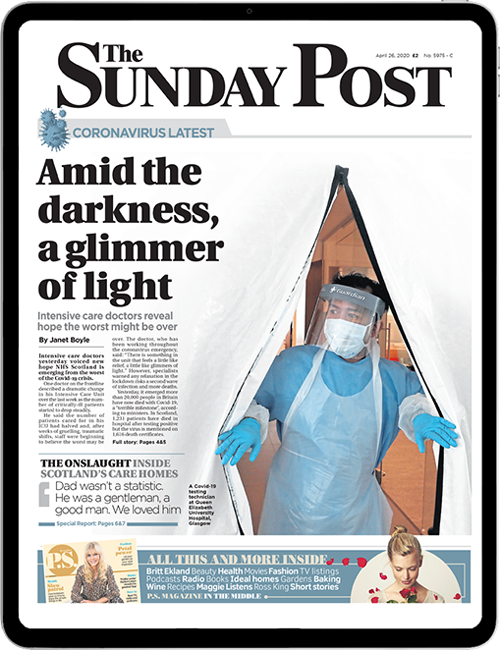 Enjoy the convenience of having The Sunday Post delivered as a digital ePaper straight to your smartphone, tablet or computer.
Subscribe for only £5.49 a month and enjoy all the benefits of the printed paper as a digital replica.
Subscribe