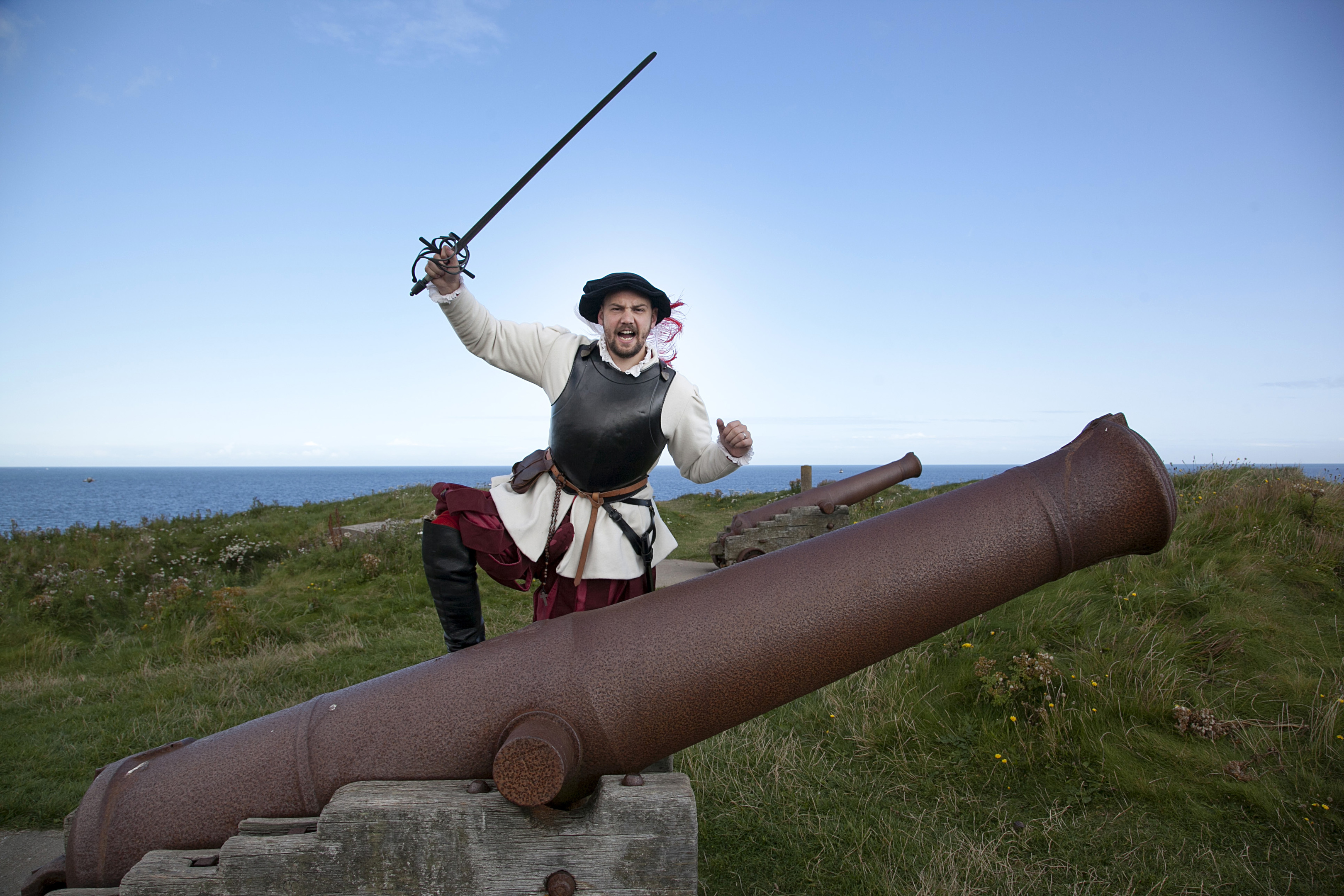 ARRAN Johnston is marching into battle to commemorate Scotland's biggest ever dust-up.
Dressed in period costume, the history enthusiast is setting off in the footsteps of the English army who marched through the Borders almost 500 years ago to fight Scots at the Battle of Pinkie.
About 50,000 men took part in the clash with 10,000 dying in battle at East Lothian.
Arran's march will take him to the battlefield where, later this month, the battle will be staged again.
Starting at Eyemouth on Thursday, he and a fellow re-enactor – taking turns in Scottish and English battle-dress – will spend three days en route to Pinkie.
Dunglass, Innerwick Castle, Dunbar, East Linton and Prestonpans will all be stops along the way.
The 45-mile trek through the past will end at the battlefield at 1pm next Sunday.
Relatively unknown, the Battle of Pinkie took place two centuries before Bonnie Prince Charlie's time.
Dunbar-based Arran's passion for the past goes right back to his childhood in England.
"I grew up in Derby – the furthest south Bonnie Prince Charlie's army reached," said Arran, director of the Scottish Battlefield Trust.
"They still commemorate it and I got involved with the group that was leading Highland forces.
"In this pocket of England I was learning about these fascinating Highlanders and this great story.
"By the time I was 14, I was taking part in big re-enactments of these massive battles of the past."
Arran's obsession grew further when he moved to study at Edinburgh University and now he is one of the leading experts on the period.
Rather than dry academic study, though, he's been determined to bring centuries of conflict vividly to life.
His costume collection ranges from the Roman invasion of Scotland right through to the Napoleonic Wars.
"I wouldn't dare count how many but in particular I have four specific Bonnie Prince Charlie costumes," says Arran, 32.
"I'm fascinated by his personality, his flaws as well as his strengths.
"Thankfully, my wife Fiona understands my passion and joins in some of the events.
"Our daughter Charlotte, who is three, is also getting involved. She's going to play the infant Mary, Queen of Scots at this month's spectacular re-enactment."
Arran even teaches soldiers how to taunt the opposition with Gaelic curses.
"This period isn't commonly re-enacted so we're really hoping to give visitors a real feel of life then.
"We've spent two years effectively building an army from scratch, teaching men to fight with pikes and even getting authentic uniforms.
"We'll set up the camps and visitors can wander round listening in to plans and debates."
Pinkie will be fought again at Newhailes Estate as part of Scotland's Year of History, Heritage and Archaeology.
The battle itself took place in September 1547 when the armies of Scotland and England clashed to determine who should marry the young Mary, Queen of Scots.
The larger Scottish army attacked across the River Esk but faced a hail of arrows, cannon and gunshot and it ended in calamitous defeat.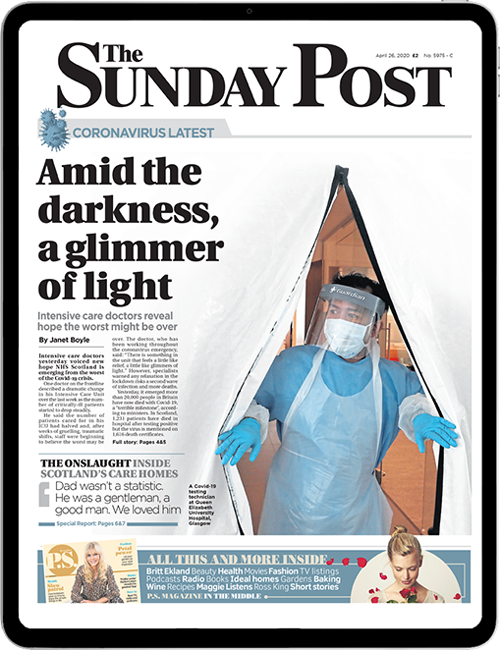 Enjoy the convenience of having The Sunday Post delivered as a digital ePaper straight to your smartphone, tablet or computer.
Subscribe for only £5.49 a month and enjoy all the benefits of the printed paper as a digital replica.
Subscribe