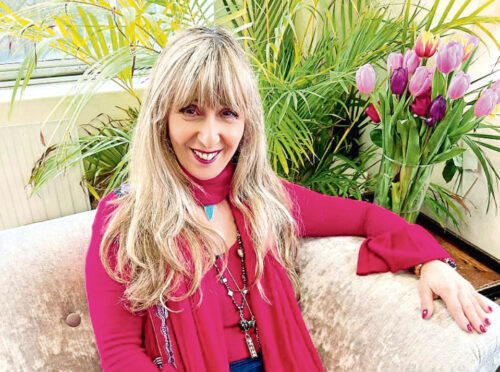 Hard work, dedication and consistency are often considered essential for achieving life goals – but what if you could also think your dreams into existence?
Manifesting, or the practice of making hopes and goals become reality through aspirational thought and "asking" the universe for what you want, has become increasingly popular, particularly on social media, where millions of Instagram posts have been tagged with #manifesting and #Manifest YourDreams.
Rhonda Byrne, who has sold more than 30 million copies of her book, The Secret, is one of the most well-known proponents of the mindset strategy, and celebrities including Oprah Winfrey, Jim Carrey, Ariana Grande and Lady Gaga are said to be huge fans.
Here, we ask a range of experts to explain the trend, its benefits and how to make manifesting work for you.
What is manifesting?
Based on the law of attraction, and a key component of the early 19th Century New Thought spirituality movement, manifesting is a self-help strategy that focuses on positive thinking. Followers of the process believe that with the right mindset and aspirational-thought practices, we can attract or "manifest" our dreams and goals into reality.
According to life coach Nicci Roscoe, author of Manifest Your Everything, manifesting means "asking the universe for what you dream of and focusing on it with positive intent" and regular practice can lead to enhanced self-esteem, boosted confidence, courage, peace of mind, and trust and belief in yourself.
"It enables you to feel so much better about yourself – because you're coming from a place of self-love and inner healing. Manifesting can have a powerful and positive effect. When you give yourself the love you need and feel peaceful and calm from within, everything looks so different."
Manuel Giudice life coach said: "Although we don't yet have a widely accepted scientific explanation for why manifesting works, mysticism and Eastern spiritual traditions have explored how being in harmonic alignment to life's natural frequencies – including becoming aware of our own unique talents and abilities and how they can be of service to others – leads to the organic unfolding of events and visions that have captured our desire and imagination.
"Like a person skilfully windsurfing the sea waves, once we learn to express our talents in a way that it also benefits others – manifesting always implies an equal energy exchange – physical realisation becomes the natural result of our conscious efforts."
How does manifesting work?
Using a positive mindset to alter your life, manifesting can be practiced in many different ways, including writing down your goals in a journal, creating a moodboard and reciting positive affirmations.
Glasgow-based psychologist, counsellor and life coach Linzi Kavanagh, says manifesting brings attention to your thought patterns, and the process can be beneficial for your overall mental health.
She explained: "Manifesting encourages you to create more empowering thoughts, meaning you then feel more in control of your circumstances and feel motivated to take action to bring into your life what you desire. This creates what is known as a growth mindset – people who practise manifesting tend to feel positive and powerful and worthy of what they want to create in their life."
Is there any science to manifesting?
Chartered psychologist Dr Louise Goddard-Crawley says the science behind manifesting lies in the way our brains filter out the millions of images, sounds, and sensations we encounter every day: "If we didn't filter, our minds would crash – much like a computer's hard drive. Our brains are wired to focus on the things most important to us, and we filter out the rest. This is known as Selective Attention – it's not a secret nor anything mystical."
She added: "When we focus our attention on our desires and goals, we notice more of the things that are related to those desires and goals. For example, if you're thinking about buying a yellow car, you might start to notice more yellow cars on the road.
"This is because your brain is filtering out the other cars and focusing on the ones most relevant to your goal – that is how we attract what we wish to manifest. If you are focused on the negative that is what your mind will focus on."
Should we be wary of the manifesting trend?
Confidence coach Lucy Baker believes there are drawbacks to manifesting, including leading people to believe there it is an easy way to success without any hard work.
"The notion you can ask the universe for something that you want to have can play havoc with wellbeing and confidence," she explained. "When manifesting what you want doesn't produce results, individuals can start to blame themselves for not being good enough and can easily fall into a comparison trap.
"Setting intentions for your week is a much better way as writing down clear intentions and goals kicks you into action and actually makes use of skills and helps you learn as you go. Unlike manifesting – where it is absolutely normal to ask the universe for a new kitchen – setting intentions and goals drives hard work, collaboration, learning, growth and determination."
Dr. Goddard-Crawley agrees: "Manifesting is really beneficial for whatever you want in life. However, it's important to note that manifesting isn't a magic formula for getting everything you want. It's not a substitute for hard work."
How do I get started?
Roscoe says: "Start by letting go of what doesn't serve you in your life. You may be holding on to a memory, an emotional trauma you've been through, or a past relationship that hurt you. Be grateful for everything you have in your life, forgive anyone who has hurt you, meditate every day to discover inner peace, calm and happiness, give yourself love and focus on taking care of yourself."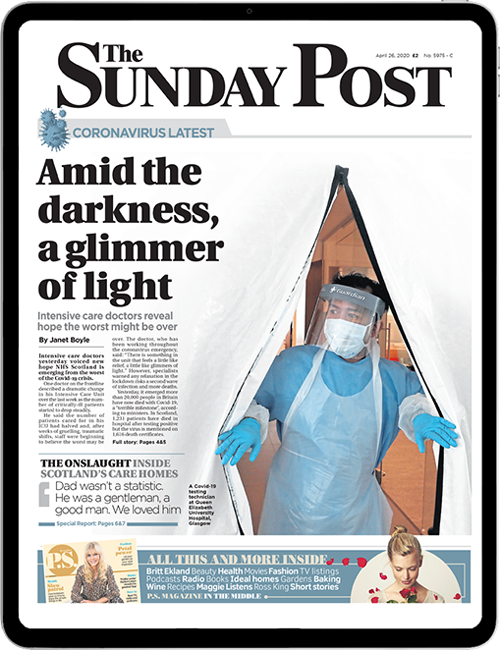 Enjoy the convenience of having The Sunday Post delivered as a digital ePaper straight to your smartphone, tablet or computer.
Subscribe for only £5.49 a month and enjoy all the benefits of the printed paper as a digital replica.
Subscribe