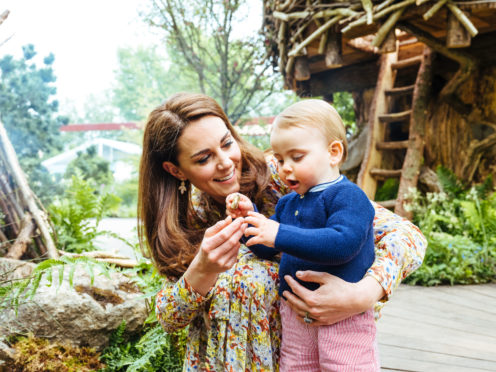 It's a craze that started in Japan, but is now sweeping across Scotland.
Forest bathing – which in spite of the name doesn't require water or a swimsuit – basically involves immersing all your senses in the forest and tuning in with your surroundings.
Listen to the trees blow in the breeze, smell the pine, feel the earth beneath your feet – and even stick out your tongue and taste the air…it's all about reconnecting with nature.
Known in Japan as Shinrin-yoku, forest bathing was developed during the '80s as a way to reduce stress.
Now, a growing number of Scots are taking to walking through the woods to promote wellbeing, and visitors are coming from afar to experience the country's "sensory tourism".
And with 17 million Brits suffering from mental health issues, GPs are being encouraged to prescribe it as a natural alternative to drug-based treatments.
Research has shown that forest bathing can help alleviate depression, stress and anxiety, lowering levels of the harmful "stress chemical" cortisol, as well as having a positive effect on everything from blood pressure to your resting pulse.
Scotland has thousands of forests, which last year attracted more than two million visitors.
And with forest bathing taking off, the numbers are expected to increase this year. Next month, forestry experts from Scotland will travel to one of the first international conferences in forest bathing in Girona, looking at forest medicine and therapy.
Stuart Brooks, head of conservation and policy at the National Trust for Scotland, said: "Forests and trees provide us with so much more than timber.
"As one of the oldest living things we encounter in our daily lives they remind us that we are part of something bigger – a world that has rapidly evolved – amid the slow inexorable growth of the forest over centuries. That realisation can help us put things into perspective, not least that we are part of nature and not separate from it.
"If we protect the forest we look after ourselves."
Kevin Lafferty, Scottish Forestry's access, health and recreation advisor, said the organisation was working with forest bathing guides – with hopes of increasing the number working across Scotland.
"This immersive experience is about reconnecting with the greenspace around you – and it is something that is going to grow in the near future."
Helen Campbell, head of visitor marketing at VisitScotland, said: "Visitors come to Scotland for many reasons, but the opportunity to enjoy our scenery and landscape is consistently top of the list – people feel better for simply experiencing our country's natural beauty.
"For those looking to get away from stress, Scotland's abundant natural assets lend themselves well."
The Fan:
The Duchess of Cambridge is said to be a convert to Shinrin-yoku after it inspired her special garden at Chelsea Flower Show.
Landscape architect Andrée Davies, who worked closely with Kate on the project, said the Royal raised the concept a planning meeting, pointing out how office workers in Japan escaped to the trees in Japan for a lunchtime break.
Her 'Back to Nature' garden was one of the most popular in Chelsea this year when Kate said her woodland garden was inspired by childhood memories and her belief that spending time in woodland forest-bathing improves our physical and mental health.
She said spending time outdoors can help children grow up to become "happy, healthy adults".
The duchess, mum to Prince George, Princess Charlotte and Prince Louis, said: "I can understand that people [parents] are nervous about asking for help for fear of judgment, and how that sense of isolation can quickly become overriding and debilitating for any new parent."
---
The Expert:
Caitlin Keddie spent years in the midst of the rat race, suffering from anxiety.
But now works at a much slower pace, as a forest bathing guide.
"I was working as a retail manager at a young age and it was a pretty high pressured job," Caitlin said.
"I took on far too much and it hit me like a tonne of bricks.
"I was stressed and exhausted.
"One day I thought 'there must be more to life than this'. I realised things needed to change.
"I have always loved the outdoors and fancied working in that field, following in the footsteps of my mum who teaches foraging.
"We were out for a walk one day and I stopped for a minute and just realised how calm it was.
"And how beautiful the forest was.
"It sounds like a cliché but it was like a strike of lightening. I realised my calling was to work outside and try to encourage others to enjoy the surroundings.
"I did a bit of research and discovered forest bathing. I really wanted to do it, but couldn't find any guides in Scotland – so I quit my job and went to France to study how to become one."
After completing a six-month residential course, Caitlin returned to Scotland where she has led forest bathers for two years as the country's first Association of Nature & Forest Therapy certified guide
"Forest bathing means going into natural spaces and simply taking in everything around you using all of your senses – at a very slow pace," Caitlin explained.
"It's about feeling the forest, smelling it, even tasting it.
"It's therapy – with the forest being the therapist.
"Many people move too quickly, but just slowing it down makes you see things in a different light."
Caitlin, who runs Forest Therapy Scotland, added: "All too often our minds are distracted by stressful events, pets, children, what's for dinner – we find it hard to be in the present moment, where we can have headspace and truly relax.
"That's what forest bathing is about.
"You can do it on your own, but a guided walk is more structured.
"And can help enhance the physiological benefits.
"If you really immerse yourself, it can not only improve physical health and fitness but also reduce stress and anxiety, lower blood pressure, boost creativity, improve mental health – and even boost your immune system.
"Studies show that just knowing the type of tree doesn't make you feel that connected with it, but spending time with it, getting to know it and its links to the landscape has a stronger effect.
Caitlin, from Glasgow, guides regular individual and group walks through Scotland's forests, which are often booked out.
"I have led people from all walks of life, from stressed out, high flying business people and busy mums looking for a break to people coming to terms with big changes in their lives, such as bereavement.
"Many clients attending my public walks tend to want to reduce their stress levels mostly and connect with their local greenspace in a more meaningful way.
"There's really a wide mix of people from all kinds of backgrounds, but mental health seems to be the main thing people are seeking support from the forest. Nature has a wonderfully calming and restorative effect on our emotional and mental health.
"And then there are people who just want to get outside – and socialise. People are so busy that they miss that social element of their lives. They eat, sleep, work in a cycle and vegetate in their spare time because its the only chance they get to sit down.
"Forest bathing is a great way to meet other people. I've seen some nice friendships emerge from the group sessions."
Caitlin's sessions involve meditation, reflection and culminate in a tea ceremony, with tea made from forest-foraged herbs. Having worked with Napiers herbalists for many years, she has a wealth of knowledge to share.
"It's just amazing what you can find if you just stop and take a really good look.
"And that's the beauty of nature. It has so much to give if you can just make the time to make that connection."
---
The Forest Bathing Beauties:
Stornoway Castle Woodlands, Outer Hebrides
The largest area of mixed woodland in the Western Isle, with some exotic tree species including Chilean Pine and Cedar of Lebanon – and native Scottish tree species such as Beech, Birch, Alder and Elm. A perfect mix to immerse your senses in.
Tweed Valley Forest Park, Cardrona
A large old forest that drapes the hillsides on the south side of the Tweed Valley. A pleasant stroll through pine, spruce and larch trees alongside the gently-flowing Kirk Burn will give plenty of opportunity to connect.
Glen Tanar, Deeside
With 25,000 acres of Caledonian pine forests and heather-clad hills, this is a forest bathing paradise. Waterfalls and rivers add to the tranquil nature.
Pollok Park, Glasgow
Glasgow's largest park and the only country park within Glasgow. Its extensive and historic woodlands and gardens provide a quiet sanctuary. With over 146 hectares of woodland and gardens its so tranquil you would never believe you were only three miles from the city centre! The Highland cows are fabulous too.
Lord Ancrum's Wood, Lothian
A rich environment full of wildlife and ancient trees. Visit in spring and smell the drifts of wild garlic, watch for nuthatches clinging to the tree trunks, or enjoy the stark shapes of the fine old trees in winter.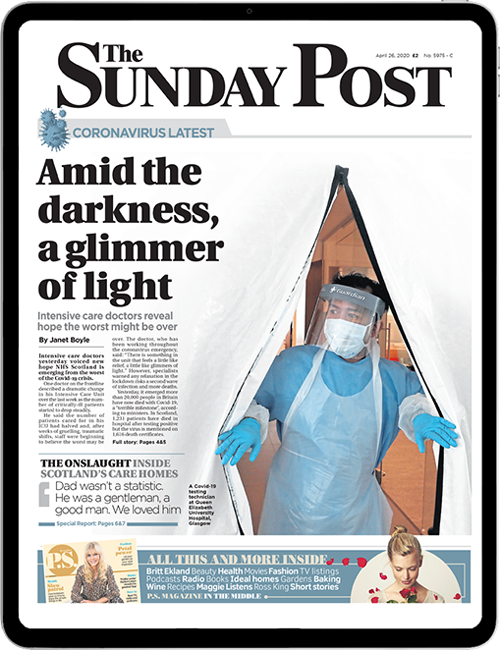 Enjoy the convenience of having The Sunday Post delivered as a digital ePaper straight to your smartphone, tablet or computer.
Subscribe for only £5.49 a month and enjoy all the benefits of the printed paper as a digital replica.
Subscribe