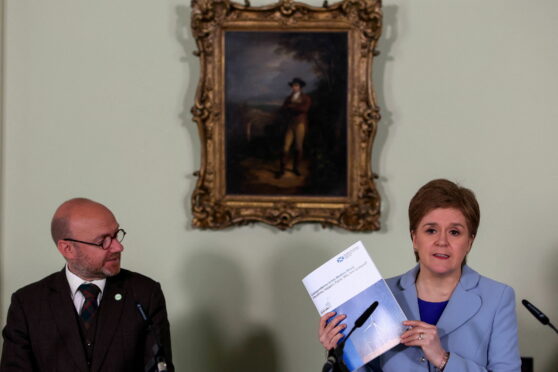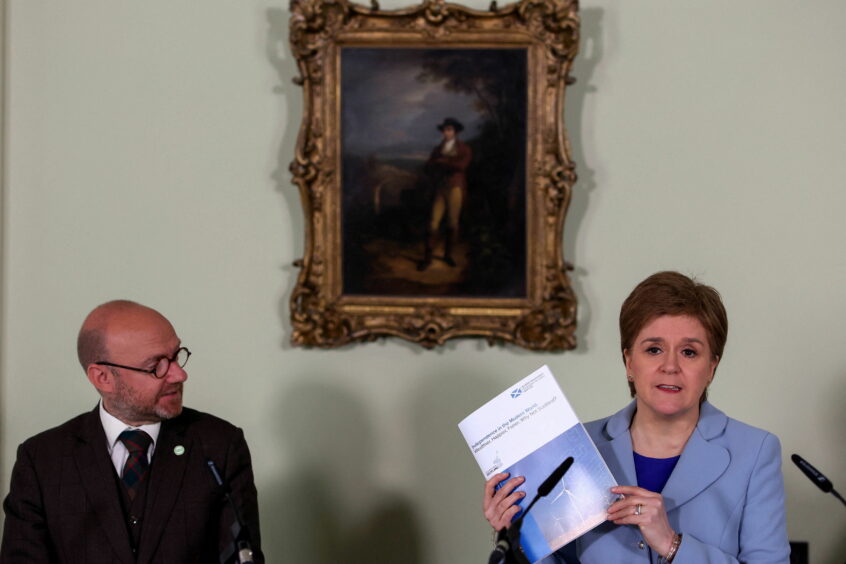 So how often is once in a generation? Unionist politicians and commentators of a certain vintage believe a generation lasts longer than eight years, at least when it comes to referendums on Scotland's constitution.
As far as they are concerned, Nicola Sturgeon's announcement last week was premature.
Certainly, 2014 is but a heartbeat away if you belong to the generation – like me – who worries about things like fluttering heartbeats. But the young take a different view.
Watching Rewind on the BBC iPlayer was a recent reminder of how different generations perceive political priorities. It uses vintage footage of events in Scotland and around the world against a contemporaneous soundtrack. Naturally I went straight to Rewind 1987. It was useful, as well as nostalgic, to remember what life was like eight years after the 1979 devolution referendum.
1987 was a big year for me – I got married, started my first journalism job at the Greenock Telegraph, and bought my first flat. It was also a big year for Scotland, politically. We experienced a general election in which Scotland – again – did not get the government it voted for. Thatcher won another landslide but saw her MPs in Scotland fall like skittles. Legislation was passed at Westminster that imposed the Poll Tax on Scots before the rest of the UK. Closer to home, we saw the closure of Scott Lithgow's shipyard. A wrecking ball was crashing into Scotland's entire industrial infrastructure – with manufacturing in the frontline of destruction.
The programme opens with Hue and Cry's Labour Of Love video. The track with a sly, allegorical lyric protesting against eight years of Conservative government was the perfect pop protest song (full disclosure: the singer Pat Kane was the man I married that year). Then came The Proclaimers' Letter From America, comparing the deindustrialisation of Scotland to the Highland Clearances and Deacon Blue's Dignity, an anthem to a working man whose decency stood in contrast to the selfish individualism which defined the times.
That was the year we started organising. Soon, Scottish bands were playing at anti-Poll Tax concerts and heading pro-democracy campaigns. We were a cultural movement too. Demands grew for a Scottish Parliament. Home Rule had been central to Scotland's political dynamic since the early 20th Century. But in the late 1980s, it captured the imagination of a new generation.
We did not think much of what went before. It never occurred to us that a "once in a generation" question had been settled back in 1979. Events eight years before belonged to a time and place far, far away. A lot had happened in the interim. Jim Callaghan, the prime minister at the time of the devolution vote, might as well have been Benjamin Disraeli.
Within a year, in 1988, the SNP won a significant by-election in Govan. The anti-Poll Tax movement mobilised, and society came together to push for change. Donald Dewar was, eventually, able to persuade the Labour leadership down south to commit to a strong Scottish Parliament.
There are parallels today. We have an unpopular government that does not represent Scotland. The cost of living crisis is equivalent in scale and impact to the unemployment and deindustrialisation pressures we experienced.
Our '80s generation was angry about the pressure to move south for work. We talked then of a democratic deficit – but the UK Government was determined to concede nothing. As a result, support for Home Rule, lukewarm in 1979, boiled over in 1997 when Scots voted overwhelming in favour of a parliament. Today we see similar intransigence from London but the arguments are around independence not devolution.
If the UK Government sets itself against change, as Margaret Thatcher and John Major did in the '80s and '90s, opinion will harden and support for change will become overwhelming, especially among the young. New generations will make our history their future.
---
Joan McAlpine is a journalist, commentator and former MSP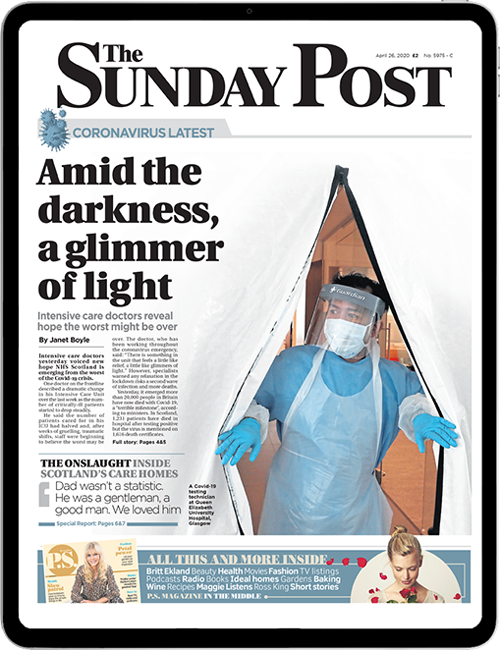 Enjoy the convenience of having The Sunday Post delivered as a digital ePaper straight to your smartphone, tablet or computer.
Subscribe for only £5.49 a month and enjoy all the benefits of the printed paper as a digital replica.
Subscribe