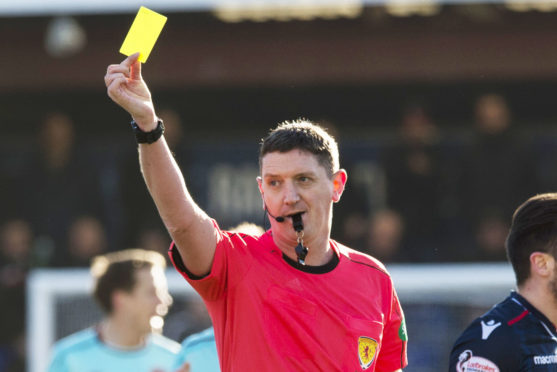 It has been a terrific week for Scottish football.
The Europa League results achieved by the Old Firm put our game firmly back on the map and also proved a boost to the UEFA co-efficient.
However, one of the country's former top referees has warned that not everything is moving in the right direction.
Down the road, the introduction of VAR in the English Premier League has caused little but anger and frustration as the supposed best league in the world blunders from one calamity to the next.
The fact officials have been instructed not to make use of pitchside monitors when their decisions are being reviewed has merely added to the confusion.
Even so, Craig Thomson, a Grade One referee who had handled three Scottish Cup finals and four League Cup finals until his retirement earlier this year, says the absence of VAR is proving a huge handicap to the progress of his former colleagues.
Ultimately that will affect the standard of refereeing in Scotland.
"Looking in now from the outside, it is something I really worry about," said the man who is now in training to become a UEFA observer.
"Our guys are still being selected by UEFA to handle the big matches. They want us to referee games.
"We saw that with Bobby Madden taking charge of Paris Saint -Germain's Champions League tie with Brugge at the Parc des Princes last Wednesday night.
"Bobby had Scottish assistants on the park, but it was an English team that was used in the VAR studio.
"You look at that, and it's obvious we are not getting the chance to be involved with the technology.
"Why not? Simple – we don't use it in our domestic game.
"It's not surprising. If you have the choice of an English two-man team that is familiar with the technology and a Scottish one which isn't, which one are you going to pick?
"Listen, it is not like it is alien to our guys.
"Bobby's decision at the penalty in the PSG game went to VAR, so he was involved with the process.
"But what we are dealing with is a situation where our referees have less opportunity to gain European experience than they should do.
"And that makes a difference – now and, more especially, to our future.
"I say that because referees are just like players. The more you are involved at a higher level, the better you become.
"I have no doubt that taking charge of games involving Barcelona and Real Madrid made me a better referee.
"Back in the days when you had assistants for behind the goals as well as on the sidelines, we used to get that.
"It wasn't a perfect system, but it was one that allowed more of our officials to get an introduction to the highest level.
"With that gone, you have lowered the opportunities open to our referees.
"That, I believe, will ultimately lower the standards of the officiating in our games."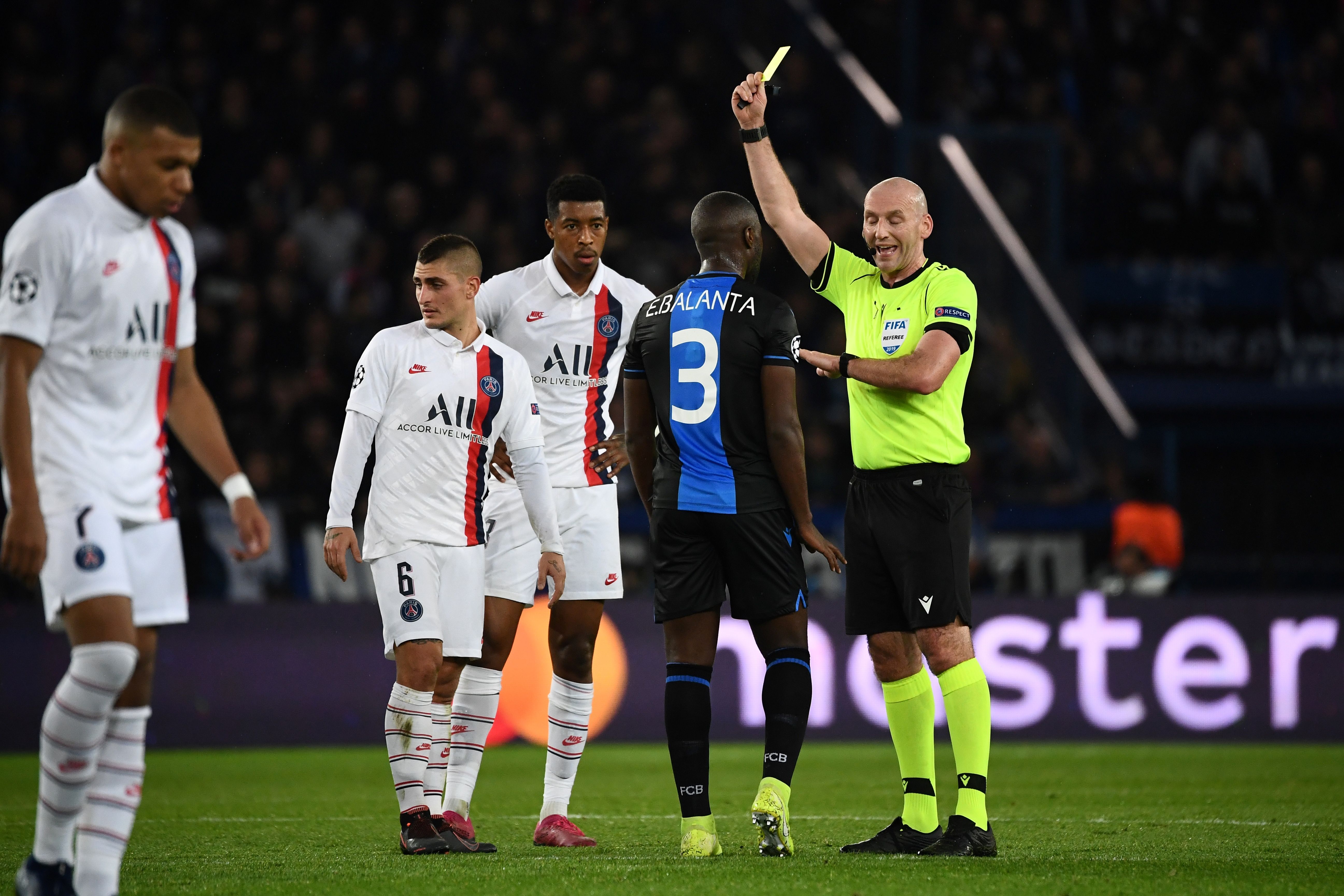 As far as the 47-year-old is concerned, there is a simple solution.
"I speak to the guys now refereeing the top games in Scotland, and they are all in favour of using VAR here," he said.
"They believe it helps avoid the situation where they become the story.
"No referee wants that. I have been there myself on a few occasions, and it is not a nice experience.
"We saw it just this season with Willie Collum in Roma's Europa League tie against Borussia Monchengladbach.
"He awarded a penalty against a Roma player (Chris Smalling, on loan from Manchester United) for handball when, in fact, the ball had struck him on the face.
"Television showed that quite clearly, and Willie's decision became a huge talking point – not just in Italy but all over Europe.
"I spoke to him about it, and he was devastated to have made the mistake.Had there been VAR in place, his decision would have been corrected within 10 seconds.
"That has to be in the best interests of the game and, in particular, of the fans who pay their money.
"It will become the norm across these competitions, and when that happens, we will find ourselves getting left behind.
"I would like to think Scotland is one of the bigger footballing nations.
"We are a member of the International Football Association Board, the body which determines the rules, and have a say on how the game grows and develops.
"Yet on this one issue, we risk ending up in a situation where we are on a par with the game's minnows, such as Malta."
Critics would argue the new system is far from flawless, and that in the English Premier League it has generated just as much anger and controversy as it has relieved.
Thomson acknowledges there have been issues, yet remains a supporter of the use of technology.
"True, there have been teething problems with its use in England, where it has been by no means universally popular," Thomson continued.
"There have been mistakes over VAR calls – something you would have thought would be almost impossible – and the delays can break up the flow of games.
"There seems to especially be a lot of controversy around offside decisions, which are being judged to the millimetre.
"The fact is there is human involvement in the process, and when that is the case, you are going to get some subjective decisions.
"The ruling bodies have identified the issues, and plan to do something about it. So I think it will settle down in time.
"Things seem to work better in European club competitions, so it could be they will take their lead from there.
"We see a lot of refs in the European games going to watch their touchline monitors, and then making their ruling from what they see on replay.
"I like that because you are getting the guy who is in charge on the park making the final decision. That has to make sense.They are also much quicker in getting decisions through on the Continent, which again is the way you want to go.
"We can never forget that professional sport is an entertainment. So big efforts have to be made to cater everything towards the spectator.
"Maybe that means adding a bit of drama and razzamatazz to the process of reviewing decisions, I don't know."
What Thomson is sure of, is that VAR is going to be a central feature of the game going forward – in this country as well as the rest of the world.
"Common sense tells you it is not going to disappear now, not when there is so much money involved in games at the very top level," he said.
"I also think it is inevitable we will get the technology in Scotland, and in time see it as just another part of the game.
"As I say, our referees want it as soon as possible and personally I agree.
"We are too late to get it in time for the Old Firm derby in next month's League Cup Final – as tempting as that would be – but I think this season's Scottish Cup would be the ideal competition to trial it in.
"I am not speaking about the first couple of rounds, but maybe once we are into the final 32.
"You hear talk that it would be too expensive to install, but I am sure funding could be found to introduce it on an experimental basis.
"Perhaps the most obvious way would be through some sort of partnership with one of the broadcasters.
"That is something for others to work out.
"What is important is that we don't shy away from the technology.
"Doing that will have a detrimental effect on our game."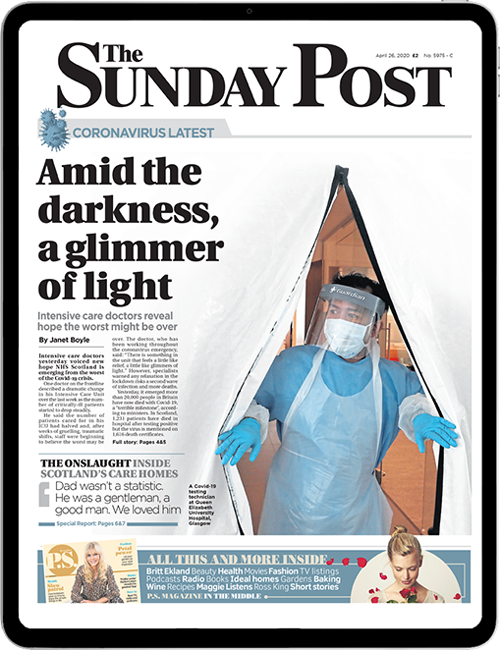 Enjoy the convenience of having The Sunday Post delivered as a digital ePaper straight to your smartphone, tablet or computer.
Subscribe for only £5.49 a month and enjoy all the benefits of the printed paper as a digital replica.
Subscribe