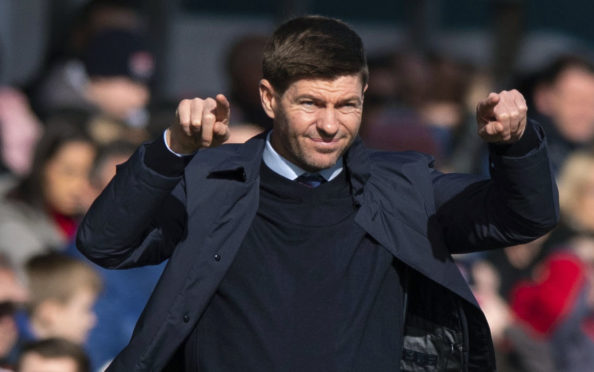 Steven Gerrard deserves more time to get it right at Rangers – according to former Celtic manager, Martin O'Neill.
The 68-year-old Irishman appreciates the enormity of building a team that has played second fiddle for so long.
O'Neill took over at Celtic in 2000 after the Hoops had lost the league the previous season by a whopping 21 points.
And he has warned that if Gerrard is to stop Neil Lennon going on to claim an historic 10th successive title, then he needs serious investment in his playing squad.
"I think Steven Gerrard was in a difficult position when he took over at the football club," said O'Neill.
"He had a pretty big task on his hands, given what the gap was between the teams.
"He is an up-and-coming manager and I think he deserves to have a wee bit of time yet.
"This season coming up will be huge for him. But he will be totally aware of that, and totally aware of the 10 and what it means.
"Rangers need to get stronger as a football team. Steven needs better players to come in.
"I don't know him as a young manager. As a player, he was extraordinary. A really, really great player.
"But he will know what the test is that is coming up.
"There isn't a Rangers fan who won't be reminding him every five minutes about Celtic winning a 10th title.
"I honestly believe that Celtic need competition to be at their very best.
"And I do think Celtic are at their best with a strong Rangers. I think that goes without saying.
"If you want to get those big performances in Europe, in the Champions League or Europa League, then it helps when you are being challenged domestically to be at the peak of your game."
If the first part of the campaign got everyone gearing themselves up for a title race, those hopes were punctured in the immediate aftermath of the winter break.
Rangers had signed off with a win at Celtic Park for the first time since 2010, and with Gerrard bouncing into the New Year.
But by the time Covid-19 had put the season on hold in March immediately prior to the third Old Firm game of the season, Celtic were 13 points clear.
"There was maybe a bit of over-exuberance there," said O'Neill, with regard to Gerrard's celebrations after that 2-1 December victory.
"It is three points, and it is an important three points. But it was the turn of the season when Celtic became stronger, mentally as much as anything."
And while Rangers will regard this season's League Cup as the one that got away after a dominant showing at Hampden against Celtic, O'Neill believes the win was psychologically huge for Lennon.
"It was a big moment," reflected the former Republic of Ireland boss.
"Celtic didn't play brilliantly, but the most important thing is you leave Hampden with that Cup, and you get off that bus at Celtic Park and have it to show around to the fans that are gathered there to greet you.
"They were second-best for long periods of that game. But it shows something about you as a team – and the character within your team – that you go on and win it anyway.
"The mentality and ability to come through it, even if you haven't played as well as you can in the game, definitely says something about you.
"Then you can push it to the side and get on with the season again."
Meanwhile, O'Neill believes he has seen a notable change in Lennon in his second stint as Celtic manager.
"Just watching from a distance, it does seem that he has matured a bit," said O'Neill.
"He retains that great will to win and that passion, which is a defining part of his character and make-up.
"But he seems, the second time around at Celtic as manager, to be a bit more mature."