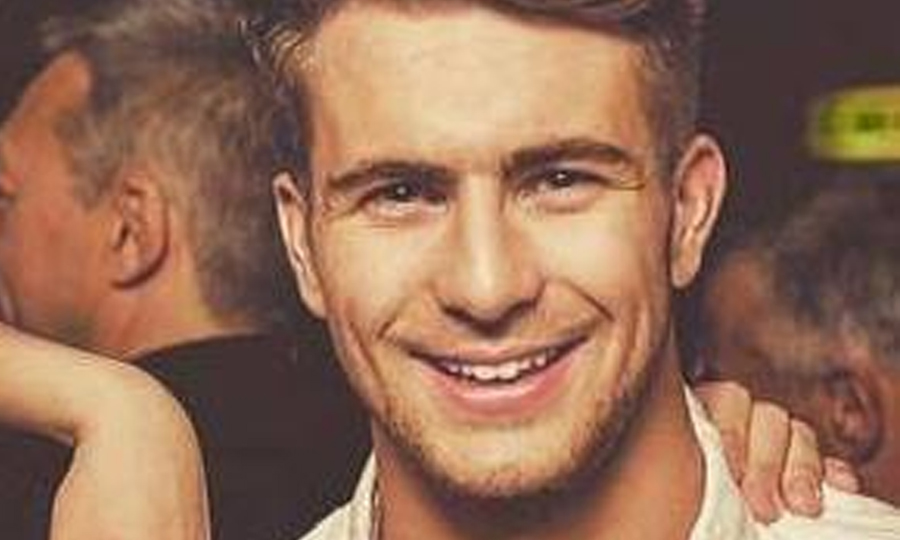 POLITICIANS have questioned a watchdog's decision to clear police officers after a vulnerable student in their care was allowed to wander off to his death.
MSP Colin Smyth is backing the family of Scott Calder after they said Police Scotland have still not explained why he was left alone.
And he says the Police Independent Review Commissioner's decision that officers had acted "appropriately" was premature given Scott's death is still being investigated the Crown Office.
PIRC, led by commissioner Kate Frame, were told by Police Scotland about the officers' involvement with Scott before his death but, after an "assessment" rather than an investigation, decided they had acted "appropriately".
Scott, a 23-year-old masters graduate at Napier University, had been at an Oktoberfest-themed event at Gosford House, Longniddry, on October 13, but was found dead on a nearby beach the following morning.
Four weeks ago we revealed how police officers had collected Scott in a police car after witnesses warned he was at risk as they saw him walking in the middle of a pitch-black road.
However, police dropped him off at a bus stop, alone and vulnerable.
Mr Smyth, who is the Labour MSP for South Scotland, said he is supporting the demands for answers made by the family of Scott, who came from Ayr.
He said: "This is a deeply tragic case and not knowing the details of Scott's final moments will add to the devastating grief the Calder family will be feeling at this time.
"His family clearly have questions they deserve answers to and want to know as much as they can about what happened to their son. What family wouldn't?
"As far as we know the police appear to be the last people to see Scott before his tragic death.
"Given that witnesses were concerned enough about Scott's condition to alert the police, I think it is reasonable for the Calder family to be told what happened during the time he was with the police, in particular why the police made the decision to drop Scott off where they did.
"The police clearly believe they made the correct decisions so there is no reason why they would not want to be completely transparent about their actions.
"It is also only fair that the family receive an explanation from the Police Independent Review Commissioner explaining exactly why they have already ruled out a full investigation, in particular given the fact that Scott's death is still the subject of inquiries and an ongoing investigation by the Crown.
"It seems strange for the police and Crown Office on the one hand to say they cannot update the family until inquiries are complete, but at the same time they are quick to say PIRC have nothing to investigate when it comes to the actions of the police."
Investigation: Witness says tragic student Scott Calder was clearly at risk before officers let him wander off – click here to read more
The Crown Office said: "The procurator fiscal has received a report in connection with the death of a 23-year-old man in Longniddry Bents, East Lothian on October 14.
"The investigation into the death, under the direction of Scottish Fatalities Investigation Unit, is ongoing and the family will continue to be kept updated in relation to any significant developments."
PIRC told the Sunday Post there has been no further changes to their opinion that the case was handled appropriately by Police Scotland.
Police Scotland said: "We are awaiting the final post-mortem results and we expect these to take several more weeks. Once we have one we will be providing it to the family."
The Crown Office added once the post-mortem results are available, a decision could then be made on whether to hold a Fatal Accident Inquiry (FAI) into Scott's death.
A spokesman said: "Where a death is reported, the procurator fiscal will investigate the circumstances, attempt to ascertain the cause and consider whether criminal proceedings or an FAI is appropriate."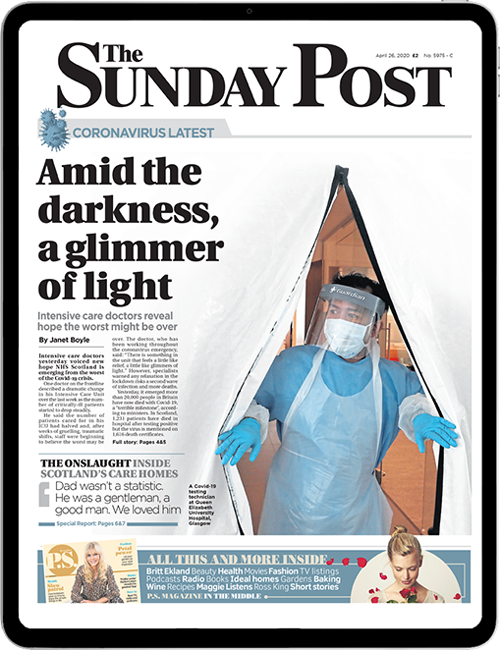 Enjoy the convenience of having The Sunday Post delivered as a digital ePaper straight to your smartphone, tablet or computer.
Subscribe for only £5.49 a month and enjoy all the benefits of the printed paper as a digital replica.
Subscribe