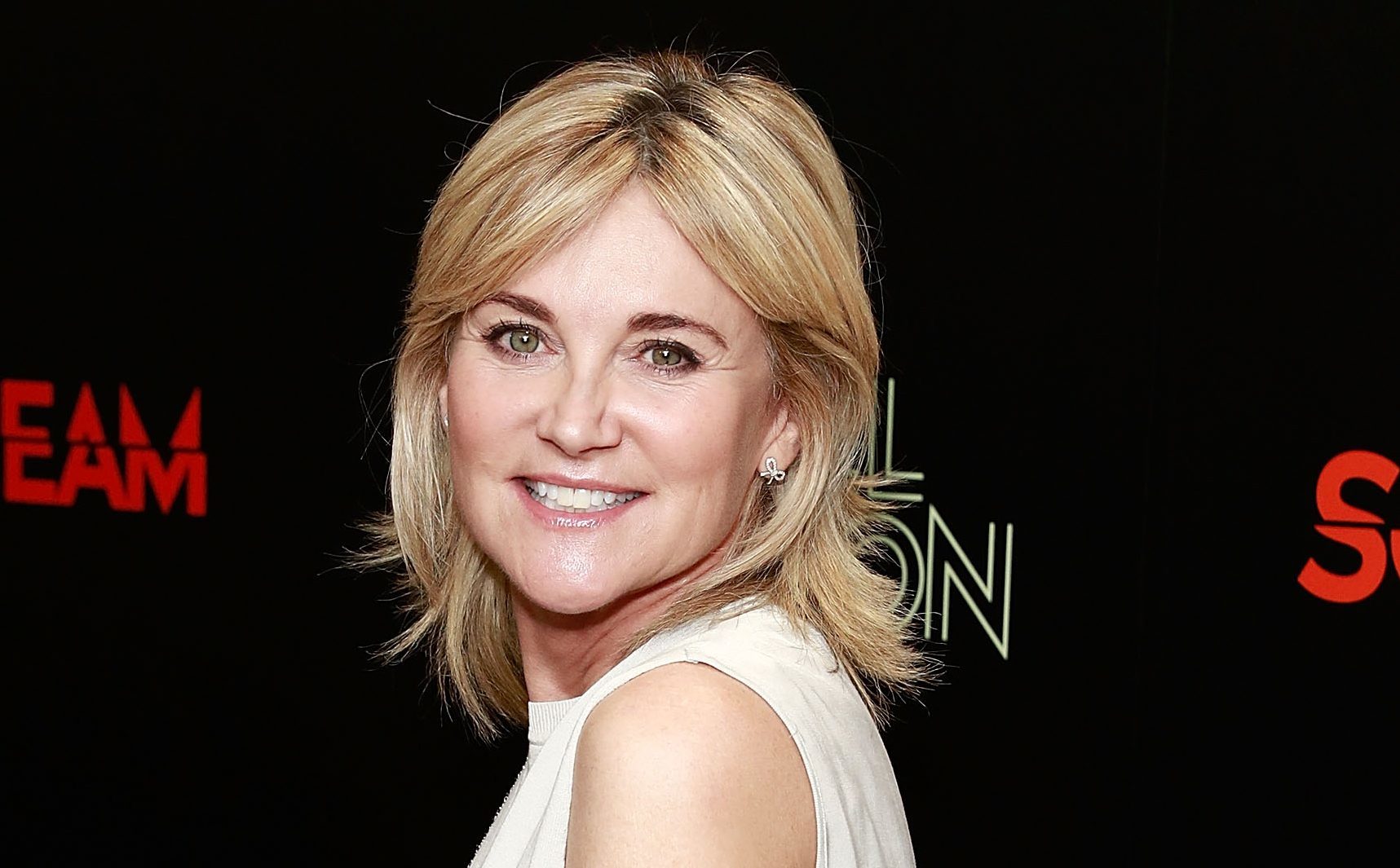 SHE was television's golden girl, a prime-time star batting off lucrative offers.
Always smiling, Anthea Turner was the viewers' darling, with breakfast telly and National Lottery shows putting her at the very top of the showbiz tree.
But a sofa power struggle – Eamonn Holmes reportedly called her "Princess Tippy Toes" – saw her lose her prestigious GMTV job.
And the headlines generated by her marriage to businessman Grant Bovey took the shine off her squeaky clean image.
They started on their wedding day after the couple were snapped eating Cadbury's Snowflake bars – a photograph that provoked accusations that they had sponsored their big day, an allegation that still infuriates her 17 years later.
One paper labelled it "the most sickening wedding photo ever" and Anthea, 57, remains appalled by the snap saying: "It was a complete stitch-up.
"I did what a gazillion people in my position do, sign a deal with a magazine for nice pictures of a wedding. Then about midnight the wife of the owner of the magazine came up and asked me to have a picture taken with something. That was a bit of a bummer.
"It didn't go down well. It was horrible, terrible, absolutely awful.
"There were lots of nasty lies about it being sponsored, which was absolute rubbish. It never was."
The couple divorced in 2015 on the grounds of Bovey's adultery which led Anthea to write a book called How To Survive Divorce.
However, a meal together was planned for just last week.
"We had some great times but obviously it wasn't good towards the end," says Anthea, who concedes she drank too much and shut herself away at home in the aftermath of the break-up.
"I've got three amazing stepdaughters (Lily, Amelia and Claudia) and – I know I sound a bit like Pollyanna now – I do tend to look at the good things.
"It might surprise a lot of people but I have a very good relationship with Grant now. We meet for lunch to catch up and then both go on our own merry way. Things went wrong, like they do in marriages. I know if Grant could change things, he would.
"There are the three girls to think about. It's Claudia's 21st in August and I'd hate to be in a position where we couldn't sit around the table and do things together.
"You have to swallow it sometimes and do the right thing."
But the ever-positive presenter refuses to be bowed and has just launched a new business, the At Home Box Company (theathomeboxcompany.com).
As she gets set to star in a Strictly special as part of Children In Need on BBC1 on Friday, she has told The Sunday Post how she never saw herself as telly's 'golden girl'.
She insists reports of her "supposed £1 million" salary were vastly over-stated.
Anthea, now 57, had been a Top of the Pops presenter before landing a Blue Peter job in 1992.
It led to her being wooed by ITV to co-host their flagship GMTV programme as well as being the first to present the National Lottery draw on BBC1.
"Everybody has their day," said Anthea.
"Even now I watch people and think, well that's lovely but it won't stay like that. It never does. You never realise it when you're in it and you never see yourself like everybody else does.
"Even when you are doing lots you worry that you're not getting anything right. I didn't even see myself in that position.
"I was just diary-juggling and trying to spin plates and keep the show on the road. I'd love to have had the cheque that was supposedly bandied around.
"Apparently I was second only to Cilla Black. No. I can tell you absolutely, it wasn't that. If only."
There were reports that GMTV co-host Holmes had even demanded her sacking as the price for him staying with the station.
Anthea has spent a lot of time having therapy sessions to help get through some of her troubled times, including taking part recently in Channel 5's In Therapy series.
"I wasn't sure if I wanted to do it but a lot of people said I should and I'm really glad I did.
"I've benefited from therapy, but not to the extent of getting hooked on and it being self-indulgent."
While she obviously adores her step-daughters, Anthea was never able to have children herself.
"I tried a million IVFs but it didn't work. I think you just move on and say, right, OK, I can't do this anymore and let's look at what I've got.
"I'm very lucky that I have three great stepdaughters and a job and friends and things to look forward to. You have to relish that."
While she's adamant that she's a "move on and let it go, not a bitter" person, she says she does have at least one thing she'd like to change.
"I regret worrying too much. I worried about everything and if I could speak to my younger self I'd tell myself that I'd be fine," she said.
Anthea, who wrote a book called How To Be The Perfect Housewife, still pops up on This Morning and has lots of other jobs.
Those include launching The At Home Box Company along with lifestyle expert Sarah Jones.
Customers take out a three, six or 12-month subscription and get gifts delivered in a presentation box designed to keep.
"It's home and lifestyle so we're looking at accessories and we do photoshoots to show how to arrange whatever we've put in the box."
Anthea has also been putting in training sessions in the past few weeks for the Children In Need special, which sees six Blue Peter favourites like Tim Vincent and Diane-Louise Jordan paired with a Strictly star.
She is partnered with Brendan Cole, who danced with Good Morning Britain's Charlotte Hawkins on this year's Strictly.
"He's had Charlotte and then me – he's a lucky man," laughs Anthea.
With loads of things on the go, she says keeping a packed schedule is the way she likes it.
"I might be 57 but I'm certainly not going to stop working.
"I enjoy having something to do. I'm lucky to still be very busy."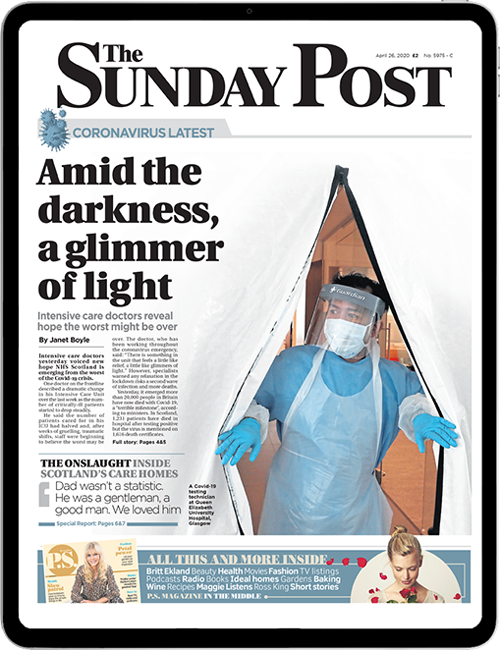 Enjoy the convenience of having The Sunday Post delivered as a digital ePaper straight to your smartphone, tablet or computer.
Subscribe for only £5.49 a month and enjoy all the benefits of the printed paper as a digital replica.
Subscribe