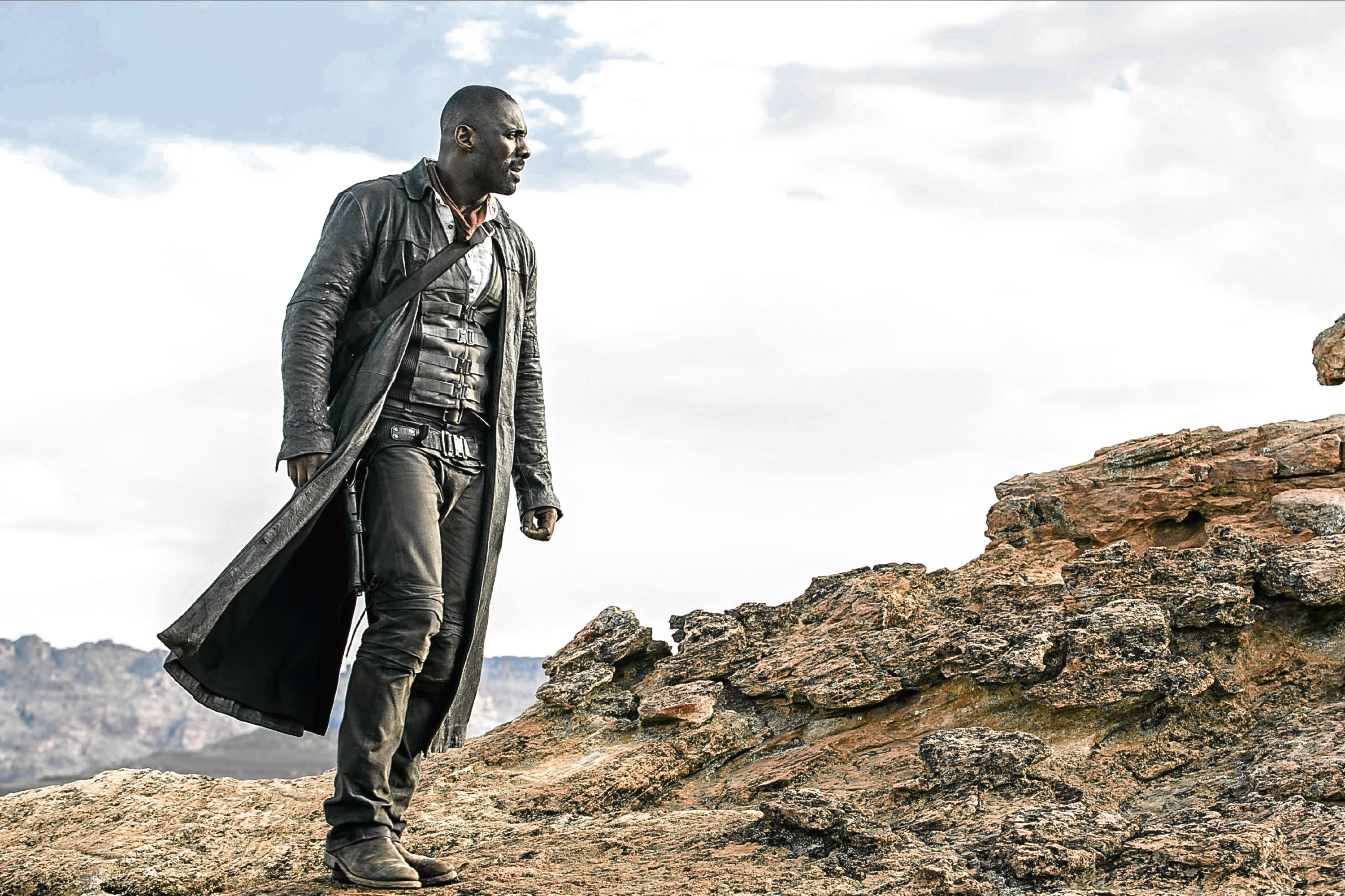 IDRIS ELBA has long been part of the "next Bond" bandwagon.
He was allegedly in the running to be 007 before Daniel Craig got the gig, and has featured prominently in the list of possible replacements with the "Blond Bond" still not certain to fulful his contract with a fifth outing as the suave secret agent.
And Elba found himself in exactly the same situation of filling a much-loved and much-awaited role that was linked to many other actors on his new movie The Dark Tower.
To say that there are high expectations of the picture is an understatement.
The beloved eight-book series by horror master Stephen King blends sci-fi, horror and superhero stories to follow Roland Deschain — aka The Gunslinger — on his many adventures.
A film version has been in the works since 2007 and was rumoured to have the likes of Javier Bardem up for Roland.
It has to be said, condensing eight books — and King doesn't exactly produce slim volumes — into a single movie has proved difficult, but after years of anticipation, The Dark Tower is finally here, with Elba stepping into Roland's shoes.
The plot sees him and an 11-year-old boy searching for the Dark Tower in a mysterious other dimension called Mid-World, with Matthew McConaughey's evil sorcerer Man In Black hunting them down.
"Stephen King's a great writer of fantastic books resulting in some wonderful films," says Elba, who voiced Shere Khan in the recent Jungle Book adaptation.
"I was excited to sign on for the role because he does create complex, well-rounded characters with a lot of depth.
"Roland Deschain in particular is a character that has a massive journey throughout the book series.
"Whether you have read the books or not, you are going into a rich, well-thought-out world, where you will meet incredible characters.
"I want the fans to be satisfied by the character I portray, especially since the characters are so well written in the book.
"Because of the way that movie filming is scheduled, Matthew joined the film nine weeks after we started working extensively in South Africa.
"What that meant was that I avoided seeing him until we had the scene where we meet for the first time, which was great for the actual chemistry on the film.
"Of course, Matthew's a wonderful actor. He brings real depth and a sense of humour.
"The Man in Black is one of Stephen King's great characters — he is a likable bad guy."
The Gunslinger, meanwhile is legendary for his combat skills.
But that was no problem for Elba, an action-movie veteran who has also trained to be a kickboxer.
"Interestingly enough, at the time of the movie, I was training to be a professional K1 fighter, so was locked into a hard training schedule and gun training around that, anyway," he reveals.
"Turned out naturally I have a good aim!
"I used a variety of guns to practise, but in production, we only used one type of gun."
The Dark Tower (12A) is in cinemas from August 18.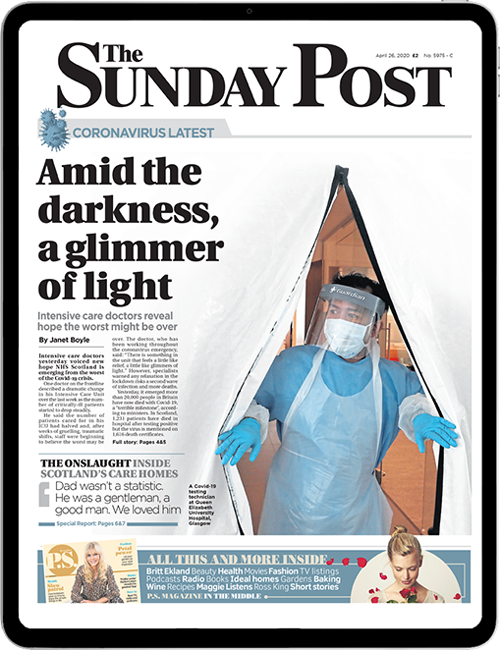 Enjoy the convenience of having The Sunday Post delivered as a digital ePaper straight to your smartphone, tablet or computer.
Subscribe for only £5.49 a month and enjoy all the benefits of the printed paper as a digital replica.
Subscribe