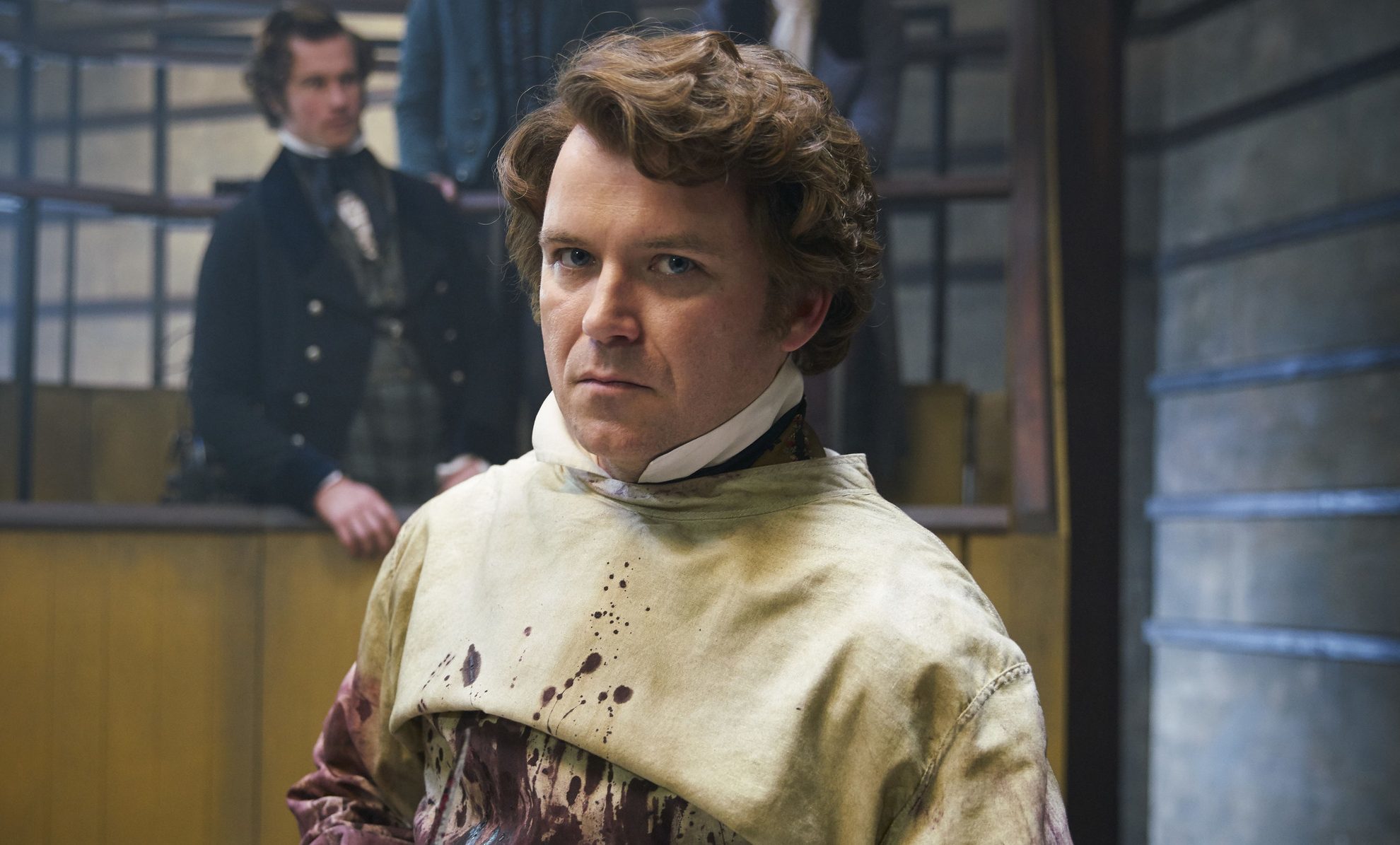 FINDING something totally new for a BBC comedy might seem like a tall order.
But Quacks, set in the world of Victorian medicine, certainly seems to fit the bill.
And star Rory Kinnear, who plays showman surgeon Robert, says the fact that it was different was part of the appeal.
"I quite like doing stuff that I haven't necessarily seen before or feels reasonably distinctive," confides Rory.
"You could see a comedy show about 19th Century medicine as being quite broad with quite a lot of possibilities for slapstick, but this is really delve into the time.
"Surgeons – particularly the top surgeons – were like rock stars. People came to the theatres to see them perform and to operate, and I guess we still sort of think of surgeons in terms of their levels of confidence, shall we say.
"Robert has that kind of God complex whereby, you know, a centimetre either way can end somebody's life.
"You have to have a degree of conceited arrogance to be able to do that sort of thing."
Mathew Baynton, Tom Basden, Lydia Leonard and Rupert Everett also feature in the raucous comedy about four pioneering friends and rivals.
Although it's played for laughs, there's a fair bit of surgical work on show.
"I don't think I could be a doctor, I hope everyone would be pleased to hear that," laughs Rory.
"But yes, it's funny, we have had prosthetic stuff to do, and quite a lot of delving around in guts.
"Luckily they're not people's they are totally made up.
"But also you have supporting actors who come in for the day to lie on the table.
"It's amazing how quickly you disassociate them from being human beings to being flesh."
Quacks, BBC2, Tue, 10pm.