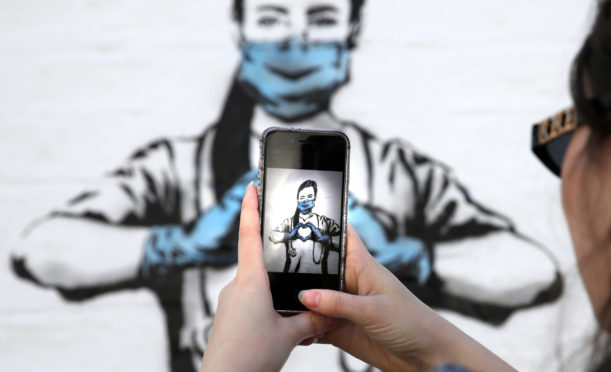 As I stand at the end of the bed, I cannot shake one thought. Where does this end?
I am looking at our longest ­resident, who has just rolled into his fifth week with us.
There have been many peaks and troughs during his stay and I've spoken to his family many, many times, sometimes bringing a little light but often the dark grim reality that he is critically ill, with multi-organ failure and he is most likely to die.
The family know this and, after 28 days, have some understanding of the war he has battled. But today is a good day.
His cardiovascular and respiratory support have reduced and we have turned off his sedation.
He is more awake than he has ever been in his long stay. We are all optimistic, but have seen this many times before in the Covid-19 pathophysiology, that is the functional changes that accompany the disease.
While speaking to the family I am careful to temper my optimism but cannot hide the fact he is much improved on yesterday.
How do I answer their questions over the phone – the "Will he survive? When do you think we can speak to him?"
I hold back any optimism because we have been here before. The disease often fluctuates and, to be honest, we don't know. We have not had anyone with this condition survive so long in ICU.
I remember thinking he was going to die many weeks ago, and on several occasions since, only to be surprised he was still in the unit when I returned on shift.
As I finish the call to his family and look back out over his bed space I can't help but notice how his prolonged stay has ravaged his frame. His skin is now thin, bruised and filled with fluid. His muscles are wasted to the point he can barely lift his arms and legs and the effects of delirium are clearly visible as the sedatives are slowly eliminated.
I can only imagine the mountain of recovery he will have to climb as we all celebrate his discharge, thinking this is another win as he vanishes to another part of the hospital.
This made me reflect on all the survivors we've had so far and how they are managing now.
The deleterious effects of an ICU stay are well documented. There is the muscle weakness and neuropathies – conditions that result when nerves that carry messages to and from the brain and spinal cord from and to the rest of the body are damaged or diseased – need physiotherapy.
Add to that the chronic pain, post-traumatic stress disorder, delirium and flashbacks, poor sleep and bad dreams. But some effects are harder to describe like reintegrating to home, family and personal relationships.
Getting back to work can seem impossible. These problems are not easily solved. They need time, a multi-­disciplinary team, planning, support and, ultimately, money. While many programmes exist to help patients after ICU, InS:PIRE, is a Scottish-wide programme set up over recent years.
Many of these programmes show huge benefit but are not routine practice across the country and access is limited.
Covid has stressed the critical-care provision of Scotland beyond 200% capacity in many places and the average length of stay is almost double our normal.
We have been focusing on ­saving lives and the initial wave has declined but the mountain of work ahead has become clear. Rehabilitation is going to be the next political ­disaster of the Covid outbreak.
A doctor in one of Scotland's Intensive Care Units has been sending weekly dispatches from the frontline in the fight against C-19.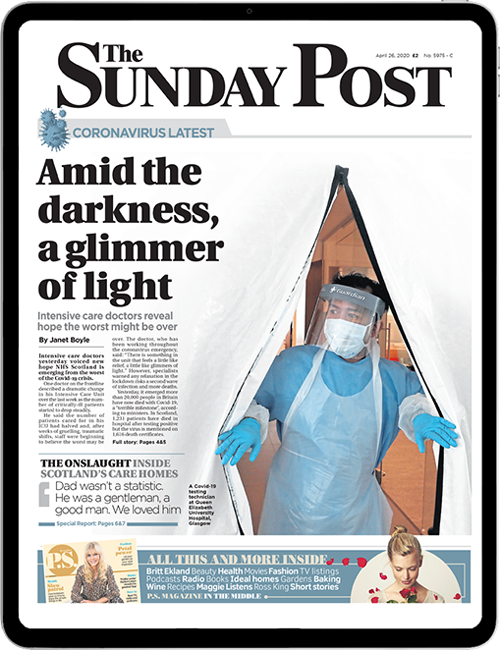 Enjoy the convenience of having The Sunday Post delivered as a digital ePaper straight to your smartphone, tablet or computer.
Subscribe for only £5.49 a month and enjoy all the benefits of the printed paper as a digital replica.
Subscribe