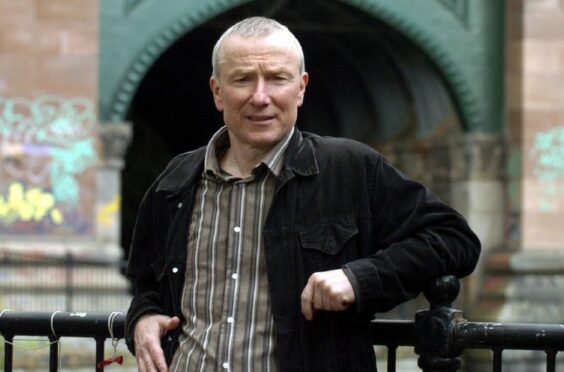 He is best known as the creator and writer of all 67 episodes of the BBC comedy show Rab C Nesbitt. But Ian Pattison reveals he once "swept the corridors of power".
Long before he hit the big time with the show that is to Scotland what Only Fools And Horses is to England, Pattison was a cleaner at the Houses of Parliament in Westminster in 1975, months after its notorious 1974 bombing by the IRA.
So perhaps it's no coincidence that Ireland's history and politics finds its way into his fifth novel, Burning Down The House (title inspired by the Talking Heads song). A satire brimming with comic absurdity and dark humour, it is set in an independent Scotland in the aftermath of a narrow second referendum Yes vote.
Pattison tells P.S: "I worked sweeping the corridors of power for a few weeks. I got the job from Fulham Labour Exchange. There was no real security check. I just turned up with a document from the labour exchange and they let me in.
"I could have been laden with bombs with this curious accent. Most people didn't know if it was Scottish or Irish."
Set in a near-future dystopia where the poor roast rats on streets plagued by coronavirus variants and army trucks, it features disillusioned writer and anarchist Ivan. Pattison says: "He wants to leave his mark on the new Scotland and looks to the example of last-century Ireland for parallels and inspiration. He's a man on a mission to shape the Scottish future and his ultimate methods aren't pretty."
Obsessed with freedom fighter Michael Collins, Provisional Governor of the Irish Free State from 1922, Ivan gets a bump on the head and is visited by Collins' ghost. Pattison – who previously wrote a play about Collins – says: "I have always been interested in Irish politics. It stems back to a guy I used to work with many years ago in London around about the time of the Troubles. Collins is one of those people who is a lightning rod for the time; incredibly human, capable of great ruthlessness but also great compassion. He becomes an embodiment of where the political meets the personal."
He adds: "I've never understood why nobody involved in the independence debate looks at our near neighbour Ireland's history.
"Ivan tries to apply the lessons of Irish politics to Scotland that has just voted Yes. He goes back to the old anarchist stance that the best way to start a revolution is to start with a two-person cell as it limits the possibility of infiltration. Ivan has regular talks with his cousin, Trish, a republican, in Glasgow's Café Twa, over cups of coffee. And, when Trish falls for a young Irish Republican, Ivan meets his ideal running mate in revolution."
Pattison promises: "You'll experience the rawness of an evolving nation through the eyes of Ivan and Trish. Ivan is spiritually for independence but has no faith in the political system. What he sees is what Patrick Pearse, one of the leaders of the Easter Rising rebellion, saw in Ireland in 1916 – that Scotland needs a convulsion, a Glasgow-centric convulsion that leads to civil war, and that is what Ivan aims to achieve."
He smiled: "It's the book you write when a pandemic is on and you're only allowed one walk a day. I entertained myself by writing something a bit different from what I've written in the past, and independence is in the ether. It fed its way in almost naturally so I picked it up and ran with it."
---
Ian Pattison – Burning Down The House, Amazon, £7.99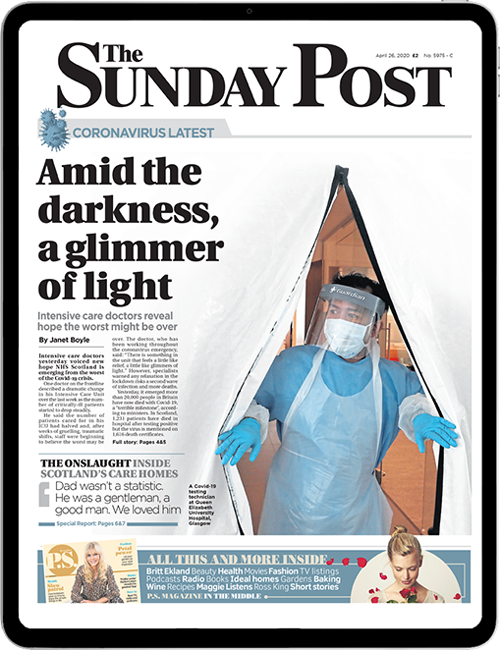 Enjoy the convenience of having The Sunday Post delivered as a digital ePaper straight to your smartphone, tablet or computer.
Subscribe for only £5.49 a month and enjoy all the benefits of the printed paper as a digital replica.
Subscribe