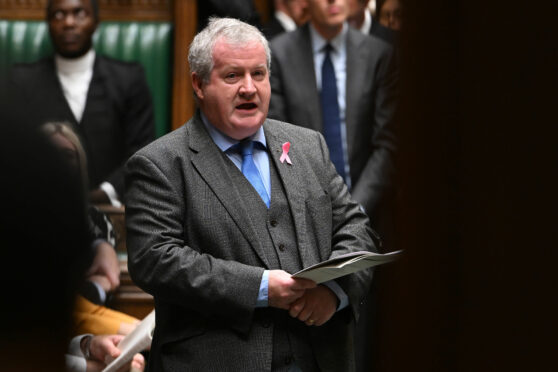 Ian Blackford has announced he's standing down as leader of the SNP at Westminster.
The Ross, Skye and Lochaber MP has led the party in the Commons since 2017 but said that now was the "right time for fresh leadership".
He will remain as an SNP MP.
In a statement, Blackford said: "I have today informed SNP MPs that I will not be restanding as leader of the Westminster parliamentary group at our AGM next week.
"After more than five years in the role, now is the right time for fresh leadership at Westminster as we head towards a general election and the next steps in winning Scotland's independence.
"During my time as leader, the SNP won a landslide victory in the 2019 general election, with an increased share of the vote and MPs, and support for independence has continued to grow with polling this week showing a majority in favour.
"While I am stepping down as Westminster leader, I will continue in my role as the MP for Ross, Skye and Lochaber, and I have also accepted a new role at the centre of the SNP's independence campaign, leading on business engagement.
"I would like to thank our MPs and staff for all their support over the past five years. Whoever replaces me as Westminster leader will have my full support as, together, we stand up for Scotland's interests and democratic right to choose our future in an independence referendum."
Blackford's departure comes after a bid to replace him as leader by Aberdeen South MP Stephen Flynn reportedly failed last month.
He had faced increased scrutiny in recent months following criticism of his handling of sexual harassment allegations against Patrick Grady.
Grady was suspended from the Commons for two days in July after an independent investigation found he had acted inappropriately towards an SNP staffer in 2016.
Nicola Sturgeon paid tribute to Blackford's time as leader, saying: "He led the group at a time of huge electoral success for the SNP, particularly at the 2019 general election, and has done an outstanding job in holding the Tory government to account and in promoting the case for Independence.
"I would like to place on record my thanks for Ian's diligence, tenacity, friendship and loyalty in his time as group leader. He will continue to play an important role as constituency MP for Ross, Skye and Lochaber, and I have also asked him to take on a role as part of the wider SNP team preparing the case for Independence.
"I look forward to working with Ian's successor as group leader at Westminster, as we continue to make the case for the people of Scotland to have a democratic choice on the country's future."
Blackford's fellow MPs responded to the news via Twitter, with MP for Perth and North Perthshire Pete Wishart tweeting: "Ian has led the SNP Westminster group with gravitas, distinction and good humour recovering nearly all the ground we lost in the setback in 2017. Was a pleasure to serve with him and wish him all the best in his important new role. Proud to call him my good friend."
Stuart McDonald, MP for Cumbernauld, Kilsyth & Kirkintilloch East, said: "Huge thanks and appreciation to @Ianblackford_MP for his tremendous work as our group leader. He will be a difficult act to follow. Great that he will be taking up a new key role in our campaign for independence – and looking forward to working with him."
Meanwhile Joanna Cherry, MP for Edinburgh South West, said: "I'm pleased to hear this. It's time for fresh leadership & tolerance of debate & diverse viewpoints. I hope @theSNP Westminster group will be now be left to choose our new leader without outside interference & in accordance with our standing orders."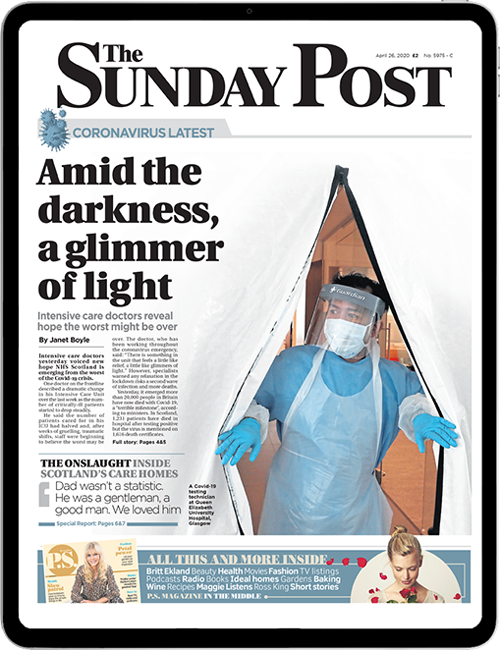 Enjoy the convenience of having The Sunday Post delivered as a digital ePaper straight to your smartphone, tablet or computer.
Subscribe for only £5.49 a month and enjoy all the benefits of the printed paper as a digital replica.
Subscribe