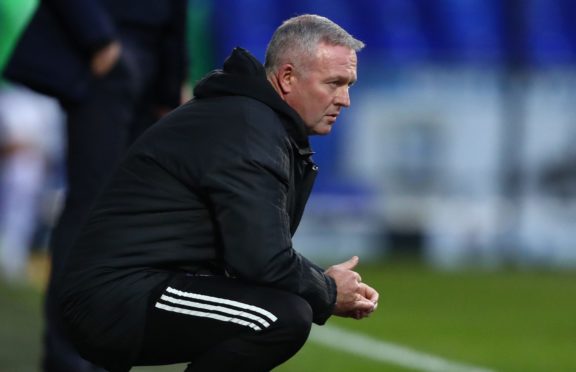 Paul Lambert is enjoying a period of time way from management.
The former Celtic and Scotland midfielder left Ipswich Town at the end of February, but knows he will soon be itching to experience the trials and tribulations of management once again.
Since hanging up his boots in 2005, the 51-year-old has been in a dugout for 16 years since starting out at Livingston.
From there he has been in charge of several clubs in England, including Aston Villa, Norwich City and Stoke City.
Lambert feels he still has plenty to offer, and would like to think he has another decade of service in him to add to the many successes he has had in the past decade.
For inspiration, he looks toward his fellow Glaswegian, Davie Moyes.
Lambert has been delighted to see the 57-year-old bounce back from disappointments at Manchester United and Sunderland to this season being on the verge of taking West Ham into the Champions League.
Moyes also had a spell in La Liga at Real Sociedad, and Lambert – who played for Borussia Dortmund and won the Champions League with them in 1997 – is open to the idea of managing abroad.
He told The Sunday Post: "Being out of the game gives you time to think and reflect.
"It also gives you time to assess where you're at, and to be ready for the next challenge.
"I've only been out of football for six or seven weeks, and I'm feeling good. I'm positive about the future.
"When I left Ipswich Town, we were just one point off the play-off places. We had just had good wins against Hull City, Blackpool and Doncaster Rovers.
"So I left the club in a more than decent place.
"But now I need to wait for an opening to get back in.
"I love the pressure of management. I love the ups and downs. I like the way management always has you working on the edge.
"It's much better to have highs, but you need to be able to deal with the lows, and learn from them.
"The lows definitely make you stronger.
"When I think of what I've been through in the last 15 or 16 years, I've crammed in plenty.
"The highs of back-to-back promotions to the Premier League with Norwich City. Winning at Anfield, The Emirates and The Etihad with Aston Villa.
"I also really enjoyed my time at Stoke City. The club has great supporters and first-class owners.
"Wolves was also a great experience. They are another terrific football club.
"But now it's about what comes next. I have confidence in myself, and believe I'll be ready for the next challenge.
"When I look at the way Davie Moyes has turned things around for himself, that gives you belief. He's been flying the flag for Scotland in the Premier League this season. He's been brilliant.
"He has had to come through a period of criticism, and a period of people doubting his ability.
"I always felt that was ridiculous, and it was disrespectful to question his qualities as a manager.
"Yes, he had setbacks at Manchester United and Sunderland. But what about his work at Everton and Preston in the previous 13 or 14 years?
"He is now back on top, and doing wonderfully well at West Ham.
"What an achievement it would be if he can get them into the Champions League.
"But whether they finish third, fourth, fifth, sixth or seventh, he has to be right up there in the running for the Manager of the Year award.
"As a manager, he has made some brave decisions, and he's been one of the few to go abroad.
"He took the decision to work in Spain after his time at Old Trafford, and you have to admire him for that.
"I was in Germany as a player, and really enjoyed my time there. As I've said many times, it was an incredible experience.
"I've yet to venture abroad as a manager, but it's something I wouldn't rule out.
"For example, I know the top three leagues in Germany are brilliant.
"The quality of player is very high, and the crowds are amazing.
"It definitely has an appeal to work over there at some kind of level."
Lambert became the first British player to win the Champions League with a foreign club.
The proud Scot – who won 40 caps for his country and played at the 1998 World Cup Finals in France – keeps in touch with his former Borussia Dortmund team-mates.
He also has regular contact with Michael Zorc, the club's sporting director.
He is part of the Dortmund Legends line-up, and they meet for various charity matches around the world to raise money for good causes.
Lambert smiled: "Most of the lads are all still in touch.
"Whether it's Jurgen Kohler and Karl-Heinz Riedle, or a few others, it's nice to have that contact and dialogue.
"It's almost 24 years since we won the Champions League when we beat Juventus in the Final in Munich.
"But the memories are still there. I still get a lump in my throat thinking about it."
The pandemic has restricted travel, but if he was able to move outside the UK, then Lambert would no doubt be in Germany just now, studying their latest coaching and playing methods.
A keen student of the game, he has been abroad to shadow top coaches such as Zinedine Zidane and Carlo Ancelotti.
Ottmar Hitzfeld, who signed Lambert for Borussia Dortmund after he had impressed against them for Motherwell in a UEFA Cup tie, was also a massive influence, as was Martin O'Neill.
Lambert added: "I've been doing bits of media work, and doing Dortmund's games for some television channels.
"I keep an eye on what's going on in the UK and abroad. You've got to be up to date.
"The media work is great, but I hope to be back in management and coaching soon."
As a former Celtic captain, Lambert has long been linked with taking over one day at Parkhead. But he is quite clear that doesn't hold any appeal.
He stressed: "I can understand why people want to ask me about it, but I've been consistent on that subject.
"I don't want to manage Celtic.
"The club was brilliant to me, and I enjoyed many successful seasons there as a player.
"I'll never forget stopping Rangers getting 10-in-a-row in 1998, winning the Treble in 2001, or the run to the UEFA Cup Final in 2003.
"I still look out for the club's results, and still want to see them being successful. Indeed, I was back at Parkhead last month for the 1-1 draw against Rangers.
"The focus is now all about who is going to take over from Neil Lennon on a permanent basis.
"I'm watching with as much interest as everyone else to find out who that's going to be."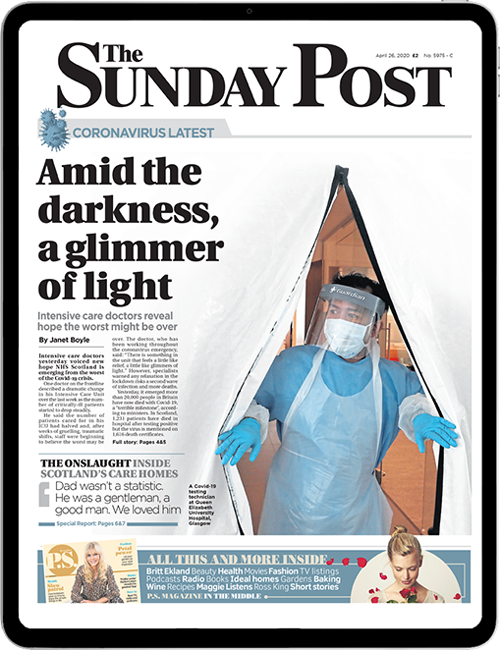 Enjoy the convenience of having The Sunday Post delivered as a digital ePaper straight to your smartphone, tablet or computer.
Subscribe for only £5.49 a month and enjoy all the benefits of the printed paper as a digital replica.
Subscribe