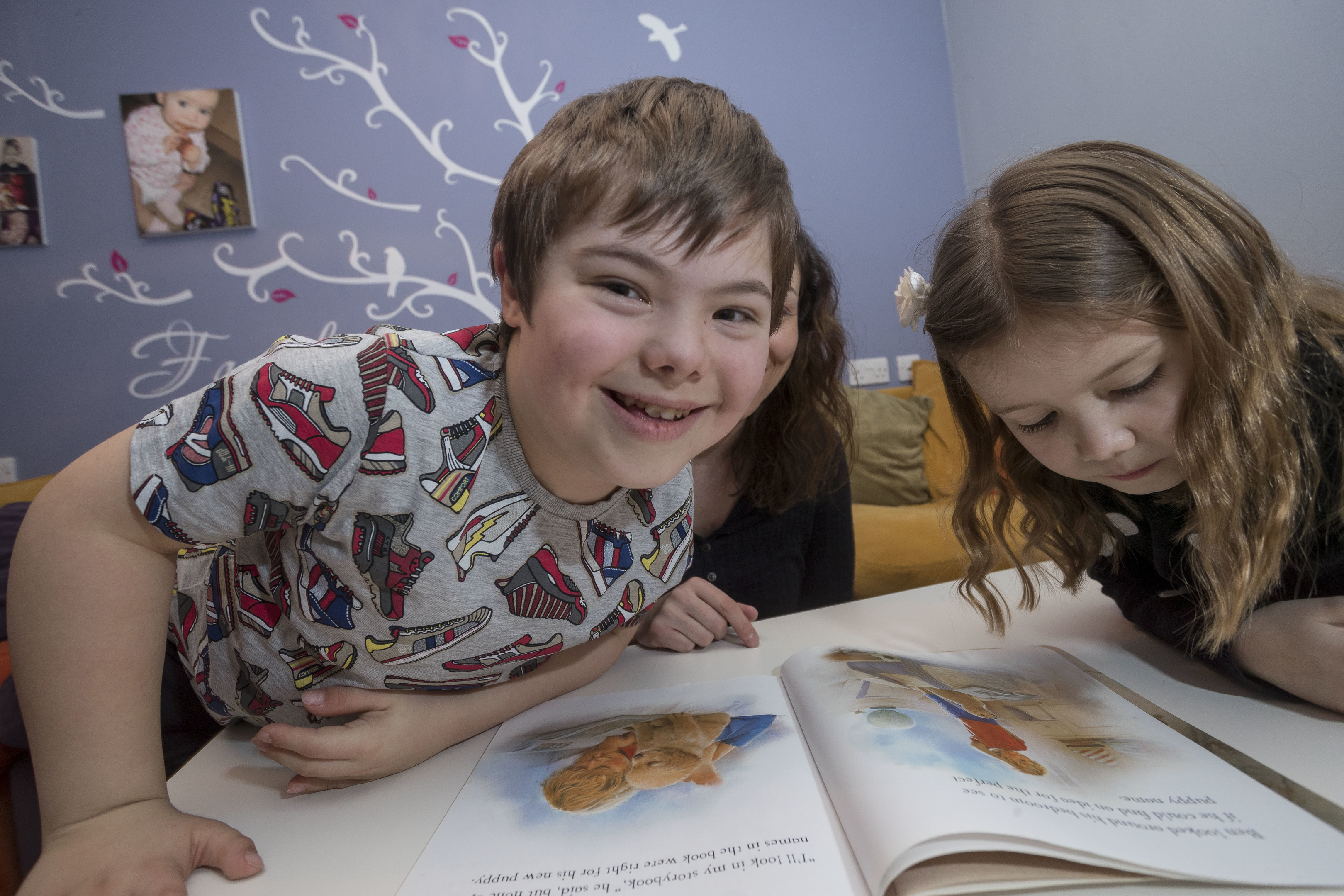 A proud mum has hailed her young son, who has Down's Syndrome, and says his condition has not stopped him bringing joy to her family.
Diana Bowden's son Leithen was diagnosed with Down's Syndrome at nine days old.
Today, 10 years later, Diana is urging parents to be told their child might have Down's to find out more about the condition.
Speaking on the eve of Down's Syndrome Awareness Week, Diana said: "I think every family should have a Leithen. He's brought so much joy to our lives and he's clever, funny, kind and loving, so people shouldn't be quick to judge until they have the facts."
Leithen, now 10, was born with three holes in his heart, a heart murmur and a twisted bowl. It was then that the Down's was diagnosed.
Diane, 36, of Huntly, Aberdeen-shire, said: "Everything was normal until I took Leithen home. He had trouble feeding, his muscle tone for suckling was weak and he'd fall asleep. He was also badly jaundiced and vomiting bright green bile.
"I was worried sick. His surgery was a success and to hear everything that was wrong was shocking, but no-one had mentioned Down's Syndrome.
"When they told me, I was a bit shocked, but to be honest it didn't make that much difference to me.
"I would do what I had to do. It wasn't a big deal. I was totally in love with my baby and nothing could have changed that."
But a huge learning curve lay ahead. And Diane, a former nursery nurse, had no idea what to expect.
She said: "Even feeding Leithen was different. We had to use bottles with really long teats which were much softer and used for babies with cleft palates, but even then, feeding Leithen took ages.
"But soon we were coping and life was good. I had loads of support from family and friends and I think that's so important.
"Leithen was growing into a lovely wee character, full of fun and mischief.
"His development was a bit slower than other babies, but through the charity Down's Syndrome Scotland, which has branches all over the country, I was able to meet parents from my local Grampian branch and that's the best support any parent with a Down's Syndrome child, will ever find.
VIDEO: Dundee twins have starring role in World Down Syndrome Day video
"There is no better way to find out the practicalities of life with Down's Syndrome, than to speak to those who know through their own experience"
Tonight, Sandfest 2018, starring The Bluebells, Justin Currie, James Grant, Clare Grogan and Grahame Skinner, launch a celebrated mix of Scottish pop from the '80s at Glasgow Concert Hall in aid of Down's Syndrome Scotland before Down's Syndrome Awareness Week and World Down's Syndrome Day on Wednesday.
In July, Glasgow is to host the World's Down Syndrome Congress.
There are varying degrees of disability with Down's Syndrome and each child is unique. It can be detected in the womb through amniocentesis tests offered to mums-to-be around 16 to 18 weeks into pregnancy.
This involves removing a sample of amniotic fluid that surrounds the baby which can detect abnormalities including Spina Bifida, Down's Syndrome and other chromosomal defects.
Diane said: "I was 26 years old when I was expecting Leithen and other tests showed that I was low risk for problems. I didn't have the amniocentesis test because I had no intention of terminating my pregnancy whatever the outcome, so it would have been pointless.
"I'm afraid doctors can paint a very bleak picture for Down's Syndrome children. I know they have to cover the worst possible scenarios, but I would urge any families who find themselves being told their unborn child has Down's Syndrome, to talk to other parents with a Down's Syndrome child.
"Believe me, it's not all doom and gloom, so don't rush to terminate the pregnancy until you've spoken to those who have first-hand experience."
When eight-year-old Hayden was born, big brother Leithen was besotted with his baby sister.
And as they grew up together, with only two years between them, their bond is unbreakable.
Diane said: "They adore each other, and Hayden is very much a wee mum towards him.
"They play games together, watch television, sing songs and support each other through thick and thin. She watches out for him constantly which is great.
"Sometimes they argue but that's what kids do.
"Hayden was named carer of the years in an awards ceremony last year and we were so proud of her. She makes such a difference and helps her brother so much.
"Leithen is in mainstream school, so they both go to Gordon Primary where the staff are absolutely amazing.
"Leithen enjoys extra activities like riding, swimming, and extra reading, speech and language lessons. He's a busy boy and he has a lot of fun."
Meanwhile Diane is quick to point out that Down's Syndrome is a disability, not a disease.
She said: "Every child is a person first with their own potential which they can fulfil. They are people with a disability.
"When I was expecting Hayden it did cross my mind that she, too, may be affected. But I still wouldn't have done anything had tests shown she also had Down's Syndrome.
"I'm extremely proud of my children – they're decent and kind young people.
"A diagnosis of Down's Syndrome isn't a death sentence – it's the start of an exciting and different young life which should be grabbed with both hands.
"I wouldn't change a thing."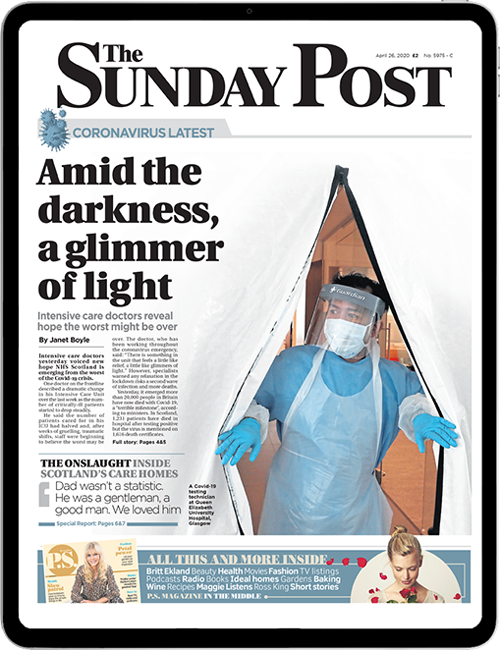 Enjoy the convenience of having The Sunday Post delivered as a digital ePaper straight to your smartphone, tablet or computer.
Subscribe for only £5.49 a month and enjoy all the benefits of the printed paper as a digital replica.
Subscribe