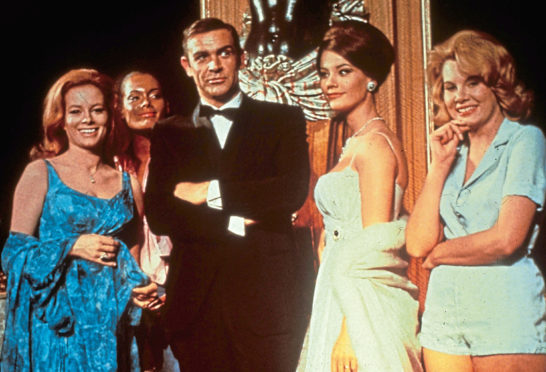 One Bond girl has finally admitted she could have fallen for Scotland's 007… if it wasn't for his wedding ring.
He may have been one of the biggest stars in the world but, at the height of his powers, Sean Connery liked nothing better than a night out with the crew of the latest Bond movie he was filming.
That's according to Luciana Paluzzi, who starred opposite him as Bond girl Fiona Volpe in 1965's Thunderball.
"He was at the peak during this film," said Luciana, now 83. "At the time he was elated to be Bond. It was, after all, only the fourth movie of the series.
"He was, without a doubt, one of the most prepared, professional actors I have ever worked with. But at the same time Sean was easy and fun as well.
"After filming he liked to head out with the boys of the crew at night – I mean the boys in the crew, rather than the upper echelons. That was the type of man he was."
Luciana was a 27-year-old actor who'd starred in Italian films when she was cast as Spectre assassin Volpe, and she recalls being shaken and stirred at the Edinburgh actor's sheer presence on set.
"When Sean walked into the room for the first time I thought he was macho, fun, smart – and mischievous," she laughed.
"When I think about what made him such an enduring presence on screen it was his acting talent, along with that unmistakable indomitable personality.
"I wasn't attracted to him… but only because he was married! My mind doesn't even start to consider a man if he is married, good-looking or not, I treat them like girlfriends. Now, had he not been married… then absolutely!"
Luciana now lives in Los Angeles, and paid tribute to her friend who she says will be looking forward to a relaxing birthday on Tuesday.
"Knowing Sean, he is happy and enjoying golf and reading, although I am not sure who is ever happy to turn 90," she told The Sunday Post. "That is unless you consider the alternative, of course."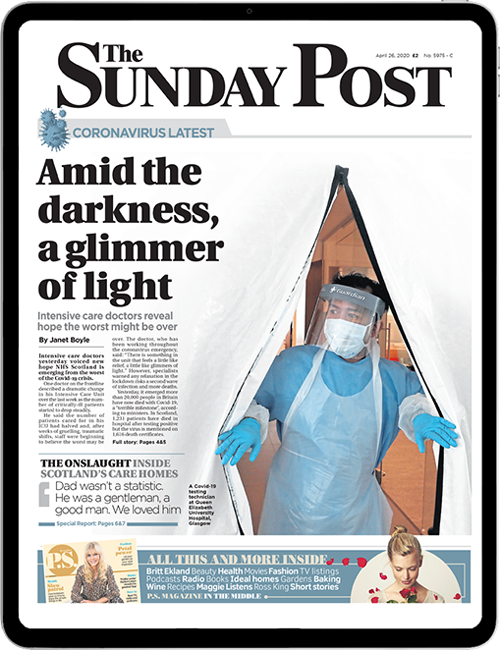 Enjoy the convenience of having The Sunday Post delivered as a digital ePaper straight to your smartphone, tablet or computer.
Subscribe for only £5.49 a month and enjoy all the benefits of the printed paper as a digital replica.
Subscribe