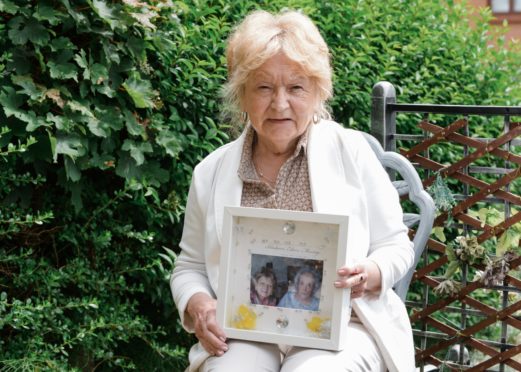 The mother of a woman rushed to hospital after having a stroke died in the next ward after ­collapsing a week later.
Michelle Whitelaw, 67, was taken in by ambulance after she woke up with no feeling down one side of her body.
But as Michelle was ­recovering in Ayr Hospital her 88-year-old mother Eileen was brought in having also suffered a stroke, but she died in the ward next door as Michelle held her hand.
Michelle, who cared for her mother for eight years before she died, said: "I can't work out why it happened the way it did. It is just devastating."
She described how she woke up after suffering a stroke, barely able to speak and completely numb down her right-hand side.
She managed to call an ambulance and alert her younger brother, who arrived to look after frail Eileen, who needed around-the-clock care. Michelle said: "I couldn't even tell mum what was happening to me because my speech was affected."
Doctors told Michelle she had suffered a stroke and would have to stay in hospital for several weeks to recover. But days later tragedy struck when her mum was rushed in to the same hospital with a stroke.
Michelle said: "I was lying in my hospital bed when my younger brother ran in to tell me mum was in the next ward and was on her last breath. I was put in a wheelchair and taken in. They tried to resuscitate her but I'm afraid she died as I held her hand. The worst possible thing that could happen to me was when I had to watch my mum take her last breath in hospital. It was so painful.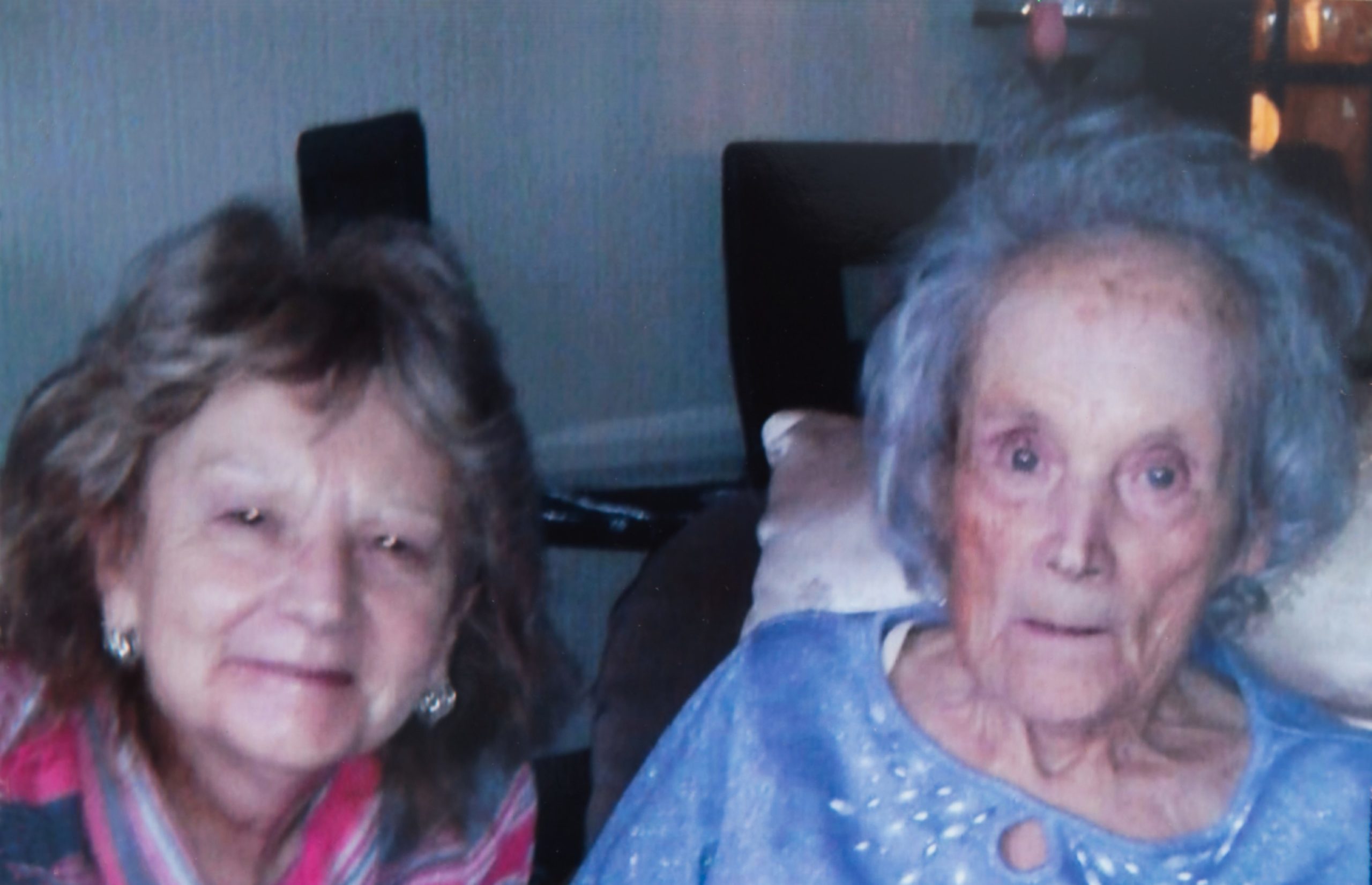 "I sat in my hospital bed struggling to move or speak, trapped in the absolute grief of losing my mum. I didn't know how I would cope without mum in my life or if I had the strength to get better. The pain of losing my mum cut me to my core. She was the most special person and we did everything together."
Michelle is speaking about surviving a stroke for the first time to help raise funds for charity Chest Heart & Stroke Scotland.
Michelle has one son, who lives in Liverpool, and two brothers, but she was left isolated when the country went into lockdown due to coronavirus. She was supported by Claire Bennet, commun-ity services lead at Chest Heart & Stroke Scotland, and one of the charity's volunteers, Tom Mathers, who did her shopping.
Michelle said: "After I left hospital I didn't know how I would cope without mum in my life or if I had the strength to get better. I felt like giving up. Claire understood what I was going through and made me feel like my life wasn't over. I found just speaking to her helped a lot. It gave me hope.
"When lockdown ­happened, I was worried I would be forgotten about. I live on my own and I don't have family living nearby. But Claire came into my life again, even though I had my stroke over a year ago.
"She phones every week for a chat and to check I'm OK. When she found out I was struggling to get food in the house during lockdown she arranged for a volunteer to drop off my shopping every week.
"The volunteer, Tom, is a laugh a minute and he brightens up my day. I'm amazed at how kind and thoughtful he is, and I'm so thankful for him and for Claire."
Tom said: "She is a lovely lady who has been through tough times but remains cheery, friendly and positive. Her strength is admirable."
Claire said: "When I first met Michelle, she was going through the most painful time of her life and she felt like giving up. It has been amazing to get to know her and to watch her grow in confidence each day.
"Over the past few months, it has been so important to help stroke survivors like Michelle. Lockdown has been particularly difficult for the people we support as many have difficulty with their speech and mobility."
Michelle still uses a ­walking frame to get around and is learning to write with her left hand after suffering the stroke in April last year.
She said: "I'm still ­recovering. It's an effort to do anything. It's difficult to recover when you can't get out walking much because you're afraid of coronavirus. I don't think I'll ever have the full use of my right side. I still can't write, or clean the house. It's affected so many things I used to do. Now I'm learning to use my left hand."
Michelle urged ­people to donate to Chest Heart & Stroke Scotland's appeal for funds so others can get help. She said: "I would like people who have been through what I've been through to have the same chance to get the support I've had."
However, the charity has been losing £500,000 a month in income after shops were closed and fund­raising events postponed.
At the same time, however, demand for services has doubled. Chief executive Jane-Claire Judson said: "The work of Claire and our Community Services team is so important in making sure people, like Michelle, are not alone or feeling scared.
"They provide specialised support tailored to each person's needs to make sure they can live their lives to the full. Please donate whatever you can to help people like Michelle rebuild their lives."
---
To donate, visit chss.org.uk/appeal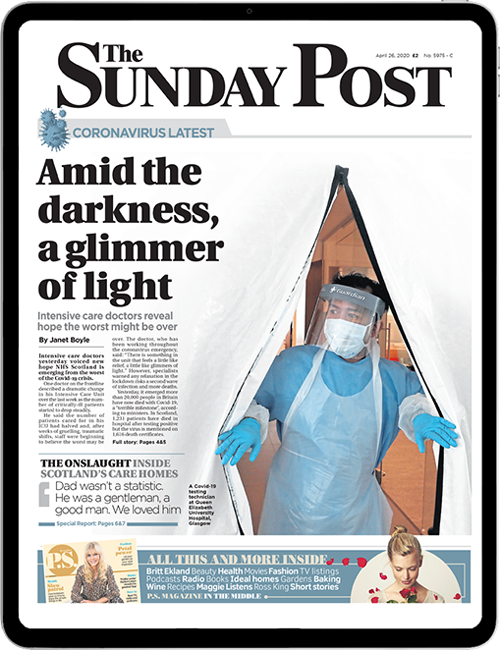 Enjoy the convenience of having The Sunday Post delivered as a digital ePaper straight to your smartphone, tablet or computer.
Subscribe for only £5.49 a month and enjoy all the benefits of the printed paper as a digital replica.
Subscribe