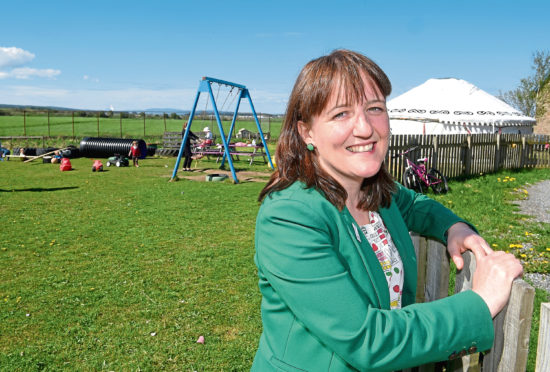 "This will hurt me more than it will ever hurt you."
These are the illogical words of terror, forever seared into my brain, that my late and dearly missed father used to say, before dragging me, kicking and screaming, across my bedroom and spanking me. Or, on the odd occasion when I really had been a nasty wee monster, lashing my bare bum and legs with his leather trouser belt or the chain of a dog lead.
I say illogical, because at the time what my enraged dad was saying didn't make any sense, as I was the one being hurt, not him. However, after raising three kids of my own, those words make sense now.
School? Well, from primary one, aged five, until I left, sorry, was expelled from secondary school 12 years later, I was belted with a thick Lochgelly leather tawse (rightly banned in 1987).
I was slapped, scudded, clattered, clipped, punched, kicked, nipped, jabbed, dead-legged almost every other day by one teacher or another.
On one occasion I was even head-butted – by a music teacher! And I wasn't alone. Growing up was a painful experience for many children of my age.
Physical violence dressed up as punishment was encouraged and legitimised by the authorities.
Regarded as the norm and meted out frequently by parents, grandparents and teachers who had largely been desensitised to violence and made respectful of discipline during the long war years.
They were all a product of their time, as much as we all are a product of ours. And I wouldn't have had it any other way.
Times have definitely changed, but not always for the better.
And no more so than last week when, after an emotional debate at Holyrood, MSPs unanimously voted to scrap the defence of "reasonable chastisement". The first country in the UK to do so.
That means it will now be illegal for parents and carers to use any form of physical punishment on a child as a form of discipline.
Not just a punch to the head or vicious kick to the body, but a tweak of the ear, a nip on the arm or a light slap on a child's hand or bottom could now see parents dragged through the courts and criminalised.
Even shouting at or threatening your little darlings when they are having a full-on meltdown, could have the law chapping at your door. Now, I abhor violence, especially against children which rightly should be condemned and those responsible criminalised.
I wasn't violent against my own children, though I did on occasion have to smack or severely reprimand them when they were naughty.
And it hasn't done them any harm, though at the time it did hurt me more than it hurt them.
The Scottish Government has introduced many other forms of contentious legislation in recent years. It holds the bragging rights for being first on introducing the smoking ban, reducing the drink-drive limit, minimum unit pricing, removal of bridge tolls, free hospital parking and free prescriptions. Most, not all, I actually agree with.
But this extra piece of punitive legislation is unnecessary. We already have laws to protect children who are being subjected to extreme physical violence and abuse, so do we need another one?
No, we don't. Children's Minister Maree Todd said the move has removed an outdated provision which has no place in Scotland. And Green MSP John Finnie hailed it as historic and courageous.
There is nothing courageous about it. It is corrosive and damaging and nothing more than a historic and dangerous piece of unwanted legislation that reeks of political virtue-signalling and Big Brother-style government interference.
In an age when children have never been more protected, it should have no place in a modern Scotland.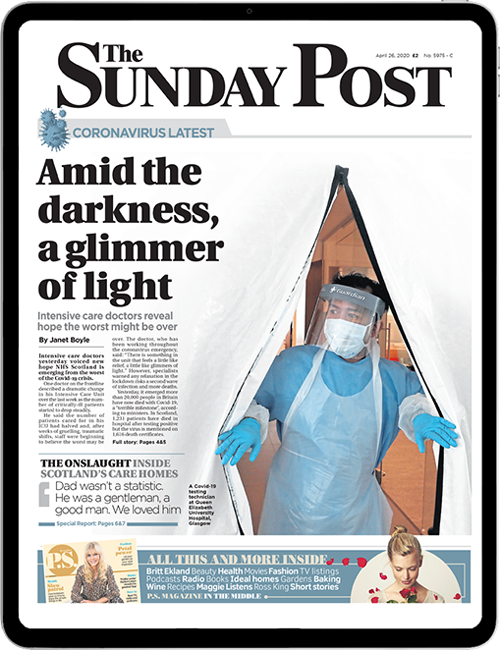 Enjoy the convenience of having The Sunday Post delivered as a digital ePaper straight to your smartphone, tablet or computer.
Subscribe for only £5.49 a month and enjoy all the benefits of the printed paper as a digital replica.
Subscribe