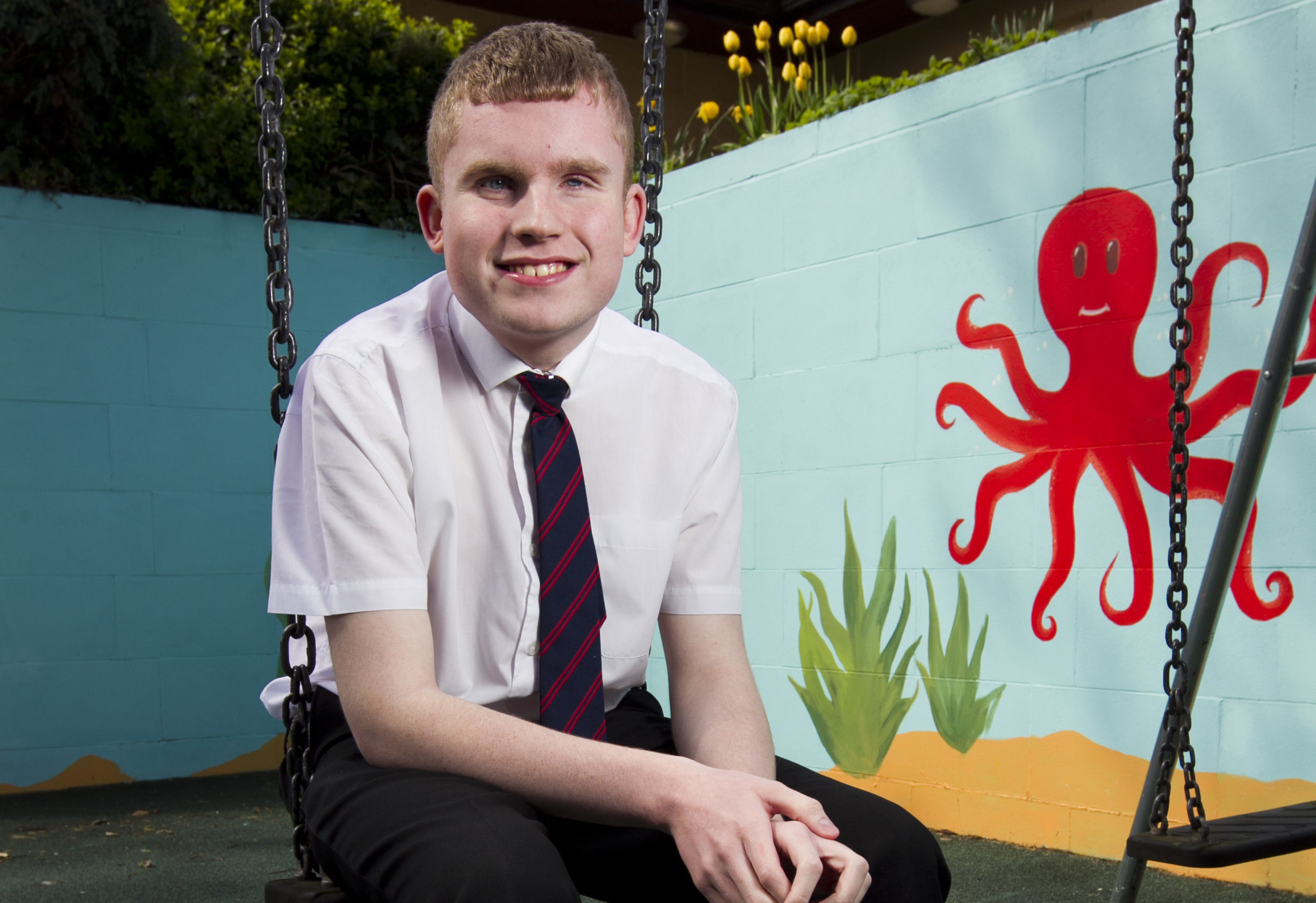 LIKE thousands of teenagers Lewis Shaw is at the thrilling but daunting stage of life when school will soon be replaced by university.
The switch is particularly stressful for Lewis, as it reminds of him of moving from primary to high school – and stepping into a world of isolation.
Born without vision, the 19-year-old has opened up about the toughest period of his life as the Royal Blind charity is launching a new campaign to tackle loneliness among the 220,000 Scots who live with sight loss.
Research by the charity shows nearly two thirds of vision-impaired people have experienced loneliness because of their sight loss.
And for Lewis this came like a bolt from the blue on the first day of secondary school.
"It felt like my old friends from primary school deserted me. Suddenly, I felt excluded.
"It was very frustrating, and it made me think that I just couldn't be included.
"I felt I was being ignored a lot of the time, and it was an upsetting experience for me."
Lewis was banned from the playground due to "health and safety risks" and had to spend break time in a room with other children with learning challenges.
He continued: "It was horrible and I felt very lonely.
"I tried to join a music club at one stage but whenever I spoke up I felt I was being ignored.
"It got to the point where my old friends were making mean comments about how I would never be able to get a job."
"There were one or two teachers that would go the extra mile to include me.
"Whenever my religious studies teacher drew on the board she would describe aloud what she was drawing, but it was rare that a teacher would make that extra effort.
"One teacher refused to stop using PowerPoint presentations, saying 'That's just the way I work' so I feel I was only able to get some of my results because I put in a lot of extra work a home. "
Lewis, now 19, defied the odds and earned two As and a B in his exams at his mainstream school. The teenager then moved to the Royal Blind School in Edinburgh to help him develop vital skills needed for living with sight loss and will start a politics degree at Stirling University in September.
He added: "I could tell straight away that everyone was happy at the Royal Blind School and I have found it very easy to make friends. It has made a big difference to me."
Lewis's experiences are mirrored in a survey of 300 people of all ages, supported by Royal Blind and sister charity Scottish War Blinded.
Almost two thirds (60%) said their sight loss had directly contributed to feelings of loneliness, while almost all respondents (90%) said they had accessed services to overcome feelings of loneliness.
Mark O'Donnell, chief executive of the charity, said: "Our research shows vision impairment can lead to loneliness at every stage of life, from making it difficult to make friends at school, to sight loss leaving older people unable to get out and about.
"The impact of sight loss must be part of the national discussion we are having on tackling loneliness in society.
"Our research showed many people with sight loss want more of us make an effort to ensure we don't exclude them from conversations and activities, and that is something we can all do."
Veteran: The only conversation I had was with Alexa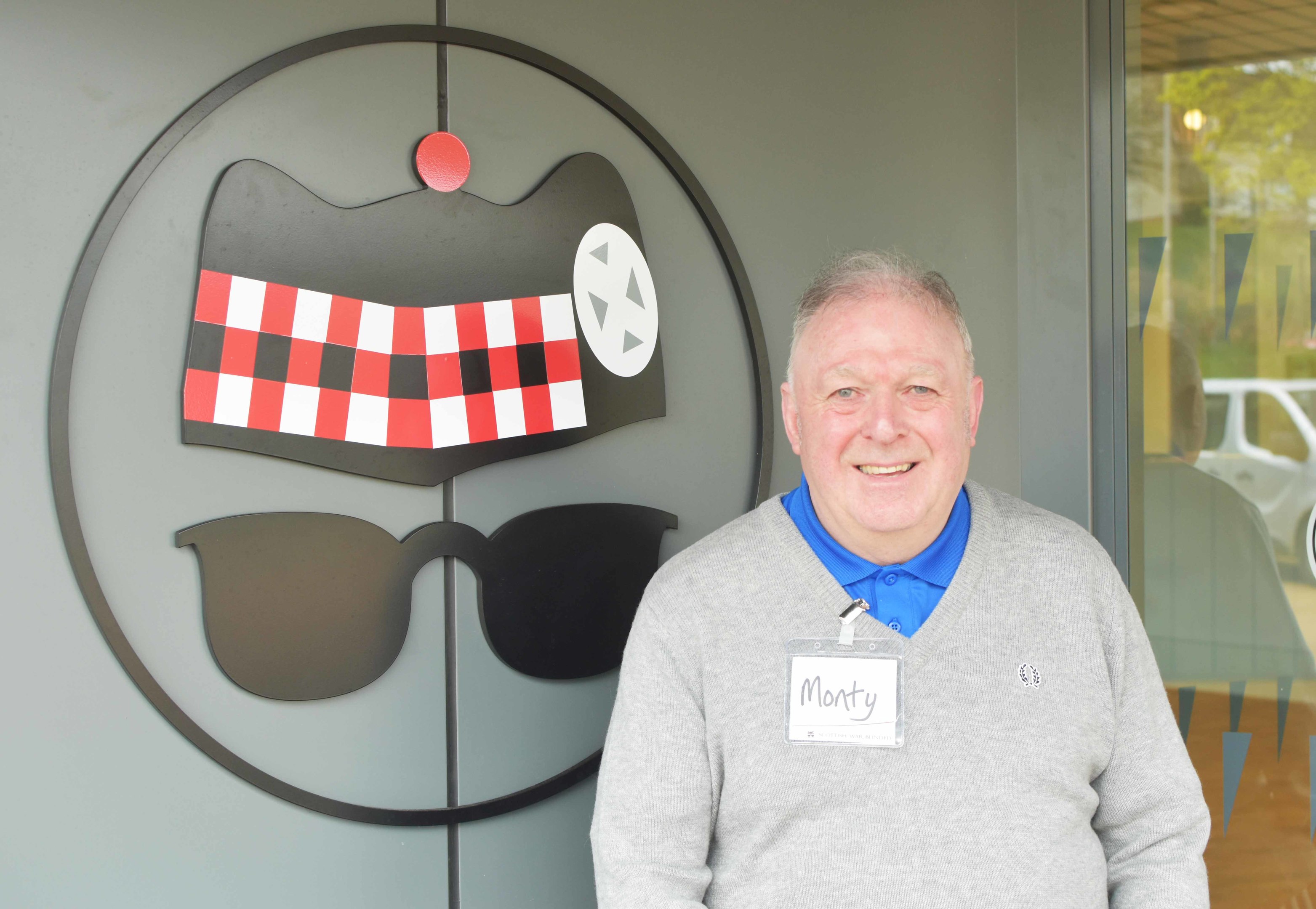 William Montgomerie went for days when his only conversations were with Alexa, Amazon's virtual assistant.
It hadn't always been this way – the 61-year-old enjoyed decades in the armed forces with friends and family.
But an industrial accident at his first civilian job, a fireman at Prestwick Airport, changed everything.
A blow to the head on an aircraft door resulted in a brain injury, mental health problems and a series of heart attacks.
"I was only 43 and I was forced to stop working and retire," said William. "It was a very dark time.
"I became very depressed, in part as a direct result of the head injury, and in part because I felt that I was no longer of any use."
Glaucoma also left the former Argyll and Sutherland Highlander visually impaired and isolated.
"The biggest danger of loneliness is how it makes you feel about yourself."
Things picked up for William when he joined the Scottish War Blinded and started going to its new activity hub in Paisley. Travelling from his home in North Ayrshire, the centre has helped William learn to cook as well as let him learn bowling and take IT classes.
He added: "It has changed my life. Having people to socialise with and doing activities makes a real difference."
If you would like to support or befriend a vision-impaired person then call the Royal Blind on 0131 229 1456 or visit the website at www.royalblind.org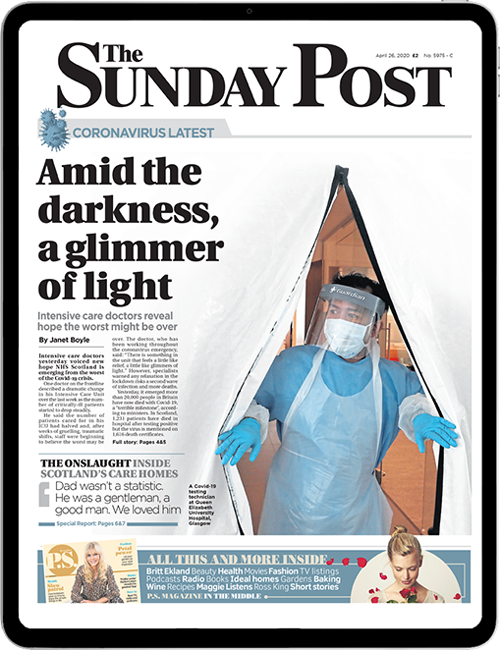 Enjoy the convenience of having The Sunday Post delivered as a digital ePaper straight to your smartphone, tablet or computer.
Subscribe for only £5.49 a month and enjoy all the benefits of the printed paper as a digital replica.
Subscribe