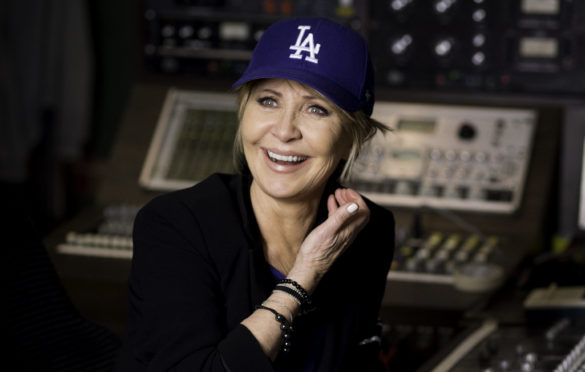 She has spent more than half a century in the public eye and, as she gets set to hit the road for a new tour, Lulu insists she'll never quit.
She says making music now gives her a sense of being she never had when she broke through as a 15-year-old Glaswegian belting out Shout.
"As a child I felt disconnected," Lulu tells P.S. "I didn't think I was normal. I thought I was odd. 'She's so grown up, so talented, so this…'
"I thought: 'I'm not like everybody else – there's something weird about me'. But when I'm singing and making music, I'm connected. That's why I do it."
The On Fire tour comes hot on the heels of being a special guest on the sold-out Take That arena shows – "they were winding down and I was telling them I had another one to do" – but she wouldn't change it.
"I love to be on tour. That's my thing," says Lulu, now 70. "I wouldn't like to do it 12 months of the year, but give me a couple of months every year and I'm happy.
"I didn't tour when I was young, but that's what you do today. It's certainly a job, but it's my job and I know I'm lucky to have one that I love.
"That's why I do it. You hardly get to see anywhere and you can never get to sleep when you get back to your bed. I think people imagine it's glamour all the time. It's hard work but I've always thrived on hard work.
"I take care of myself because I want to continue working until I drop."
The new tour will have plenty of favourites, old and new, but also lots of chat as she reflects back on her career in words and pictures.
"There will be poignant moments and there will be stories as well as pictures and films behind me. Because I've been around for so long, I do have a few stories to talk about.
"When I was young I couldn't speak to my audience, now I feel like we're one family. I'm so grateful to my fans who have been coming all these years."
Lulu, whose two marriages were to Bee Gee Maurice Gibb and celebrity hairdresser John Frieda, says she thrives off the buzz she gets from the audience and it's something she hopes goes both ways.
"It's a very deep-rooted thing, there's an energy," she explains. "You make music and it has an energy. The people doing it are giving it and the people out there listening receive it. It's a connection to something bigger than me.
"When you come to see me, I want you to leave saying 'that was a great night'."
Motherwell, Aberdeen, Inverness and Lanark are the four Scottish dates from September 24 and getting back north of the border is a regular occurrence for the bubbly singer.
She was with Take That at the SSE Hydro in April and at the Edinburgh premiere of Robert The Bruce in June, having written a song for the movie with her brother Billy.
Visits to her native city are always special.
"I seem to be popping in and out of Glasgow a lot, although it's becoming less and less the city I recognise," she says.
"There have been so many changes, but they're positive changes.
"It looks rich and it looks like it's thriving.
"When I lived there it wasn't so much. It still has a huge piece of my heart."
Having performed through six different decades, it's hardly surprising that there are highlights aplenty.
After Shout there was No 1 chart success in America with To Sir With Love, in which she also starred with Sydney Poitier, her own prime time Saturday night BBC TV series and winning the Eurovision Song Contest.
She performed the title song for Bond movie The Man With The Golden Gun and she had a big hit with The Man Who Sold The World, having a brief affair with David Bowie.
"He made it, he recorded it and told me how to do it," she says of the song's success. "That certainly helped!"
Elton John is another musical legend with whom she has had a decades-long friendship. That made catching up with the blockbuster biopic of his life, Rocketman, in cinemas this summer, initially something of a concern.
"Because I'm very close to him I was kind of nervous and emotional," admits Lulu. "Then I went and saw it a second time and was more relaxed. I couldn't imagine how they could get it all in and cover his life but they did it. It's so right.
"And I didn't think there was any way Taron Egerton would be able to sing Elton's songs but he's amazing. And I have a little crush on Jamie Bell who plays Bernie Taupin."
When she looks back on the attention she's had since childhood, the people she's met and the milestones she reached, Lulu says it can be hard to credit how she's fitted it all in.
"I feel like I'm a cat with nine lives. I've had many lifetimes in this business.
"You look back and you see the things that didn't go the way you wanted to and maybe understand why they didn't. Or maybe you don't understand, but just having acceptance is a big thing.
"When I look back I think how fortunate and how blessed I am to have been able to be a part of so many different things.
"I think somebody asked me back when I started what I thought I'd be doing in 10 or 20 years' time and I said I hoped I'd be doing the same thing but better. And here I am 50 years later.
"Age is just a number. My attitude is: why shouldn't I be doing this? This is what I love."
Now life for Lulu, when she's not on the road, often revolves around son Jordan and daughter-in-law Alana's two children Bella, nine, and Teddy, seven.
Like any proud grandmother, she's thrilled at the joy they bring.
"They're fabulous," she says simply. "They came to see the Take That thing and they want to come to that as well. They've got the bug and think it's so fun to come and see me. They laugh and look at me like I'm something amazing. But when I'm in the car with them they say 'don't sing that nana' to songs on the radio because I don't know the words.
"I remember doing the same when I was little with my mother. I knew all the words instantly to all the songs in the charts.
"You don't when you're older. You know a few and you sort of wing it a bit. They get so annoyed, like I used to. I hope they're always going to be a part of my life.
"I want to enjoy them and for them to know their grandmother – the crazy one."
---
Lulu's self-help secrets
She might have entered her eighth decade but Lulu is a bundle of energy and looks much, much younger.
So what's her youthful secret?
"Everybody asks me what I do," laughs Lulu. "I'm careful with what I eat. I sometimes exercise – yoga, gym, pilates. And I'm never standing still.
"I'm disciplined, but that doesn't mean that you have to deny yourself. I don't want to be sitting in a chair moaning about not being able to get up.
"I have a lot of energy and I think that's a blessing in itself. It means I can still be very active."
And mental as well as physical wellbeing is also a big part of her life.
"I read and I meditate and I have a guru," she explains.
"I have read every self-help book out there. I am interested in becoming detached so that I can see things clearly. Because if I'm not detached I will get emotional and I won't be able to be a help to anybody.
"I think you just have to be the best you can be and do the best you can. Wherever you can help, you help. It's all about the love."
---
Tickets from luluofficial.com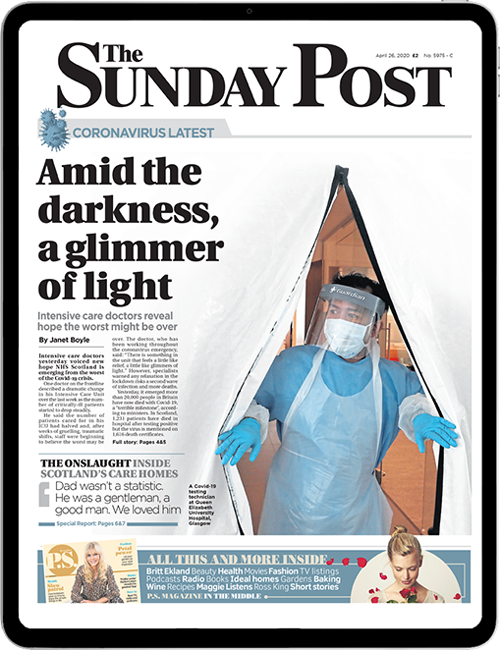 Enjoy the convenience of having The Sunday Post delivered as a digital ePaper straight to your smartphone, tablet or computer.
Subscribe for only £5.49 a month and enjoy all the benefits of the printed paper as a digital replica.
Subscribe