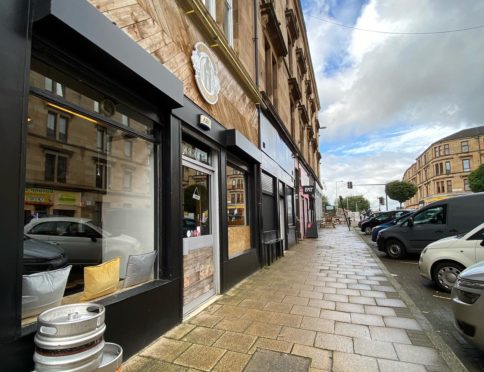 A Glasgow craft beer and mini bar owner says he was blown away by a very generous donation from one of his customers, after his establishment was hit by new Covid-19 restrictions in the city.
Jehad Hatu, who owns the Grunting Growler on Old Dumbarton Road, has had to stop serving alcohol for two weeks following the Scottish Government's announcement that pubs, bars and restaurants must close until October 25.
Like many in the hospitality sector, the independent bar owner was worried when he heard the news, but a phone call from a kind patron managed to put a smile back on his face.
He said: "On our last day of trading for sit in, I had a random phone-call to the shop.
"At the time, I was a bit flustered dealing with the stress of having to close for sit in drinks again, and on top of that we had a shop full of thirty customers enjoying their last drinks on lockdown eve.
"I answered the phone, and a gentleman asked if we sold vouchers and I told him yes, we do.
"His response caught me completely off guard to the point I didn't know how to respond.
"I tried saying thank you, but I just kept stumbling over my words. I've heard the expression 'being lost for words,' but I never really believed in it until that day.
"The gentleman on the other line wanted to purchase £500 worth of vouchers. And the kicker of this overly generous offer was he didn't even want to use them for himself.
"He told me that I can use them towards a customer promotion to push sales, or however I see fit.
"I asked him why he wanted to do it and he just simply responded with, 'I like what you do, and I've always had a great experience every time I've visited the shop and I want to see you get through these challenging times.'"
Mr Hatu, 32, said the recent measures have impacted his business heavily, but due to takeaway and online sales of craft beers, believes they will be able to stay afloat.
The bar owner moved to Glasgow from America nine years ago, and has been running the Grunting Growler for the last four.
A hospitality veteran, he says he has hated seeing what the industry has been put through in the last few months.
"It's been so stressful already having to adhere to all the social distancing restrictions and then to have more restrictions put on top of that is really hard.
"Having moved here from America, all of my friends are people I've met through my jobs in the hospitality sector, so to see what a lot of them are going through right now is so tough.
"We know we've got to do the right thing and protect lives, but we also want the livelihoods of those working in hospitality to be protected too."
Despite the hardships, Mr Hatu also praised the community spirit of Glasgow and the human kindness he has seen in recent weeks from those supporting his, and other small businesses.
"It's been so humbling to see the support and kind gestures from so many of our customers, just like the patron who bought the £500 vouchers on Friday," he said.
"Glasgow has such a thriving small business scene and I've been blown away by the amount of people I've seen supporting them.
"We're still really busy for takeaway beer sales and I think a lot of that is to do with the relationships we've built with our customers – we know most of them on a first name basis now. We have a real community spirit here.
"Although Covid has been so hard and really tested us, I think in a lot of cases, it's actually brought out the best in many of us."
---
To support the Grunting Growler and to buy some of their craft beers, click here.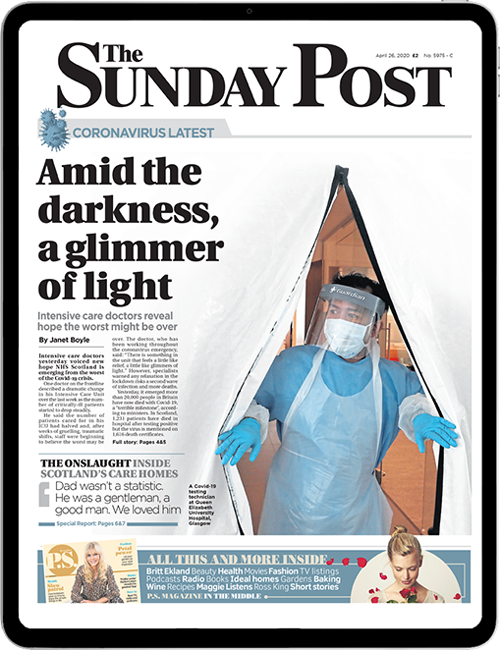 Enjoy the convenience of having The Sunday Post delivered as a digital ePaper straight to your smartphone, tablet or computer.
Subscribe for only £5.49 a month and enjoy all the benefits of the printed paper as a digital replica.
Subscribe