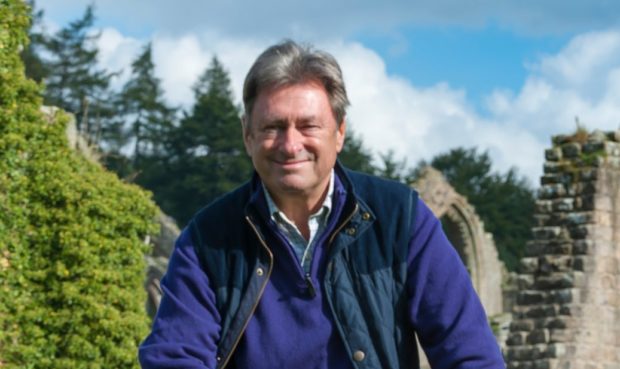 In Alan we trust: Britain's fave gardener, author and TV presenter tells us about his new show, his dodgy knees, his passions – and growing old…
What do you enjoy most about making Secrets Of The National Trust?
I've always enjoyed history but I think as we get older we become more interested in why we are where we are. The series is not just about architecture, it's about people, too. I've always been interested in shows where I get to travel around the UK – and we've been all over the place with this one.
How did you feel singing Some Enchanted Evening on All Star Musicals recently?
I've never done reality TV. I've been asked several times to do Strictly, but my wife says my knees won't take the lifts. I'd done the operatic society in the past, so I thought this would be fun. Then they told me what they wanted me to sing. I wasn't going to miss the chance to perform at the Palladium in front of 2,500 people. I learned to sing again, after 30 years, and I'm so glad I did it.
Do you like to keep busy?
I think you have to otherwise you atrophy. Beatrix Potter said it's important to keep the child in you alive and I do still get passionate about things. I like being at home, but I'm always occupied – I seldom sit down to watch a two-hour drama on the TV.
Are you writing just now?
My 11th novel came out in October. I enjoy writing fiction because it allows you to use your imagination. The ideas pop in. I have one more book left on my existing contract. People ask when the next one is coming, but I like to let the ideas brew for a while. Characters drive the plot for me. I found that weird the first time, but I go with it now.
How did you feel about turning 70 last month?
I'm really thrilled to have made it. I said to a mate I've known since my 20s: "Did you ever think we would get this far?" and he said no. I'm still bullish, I feel like I'm in my 30s. As long as you have a zest for life you'll be OK. There are really old people out there who give you confidence, who make you think: "I hope I'm still like that when I'm that age". I want to grow old disgracefully.
---
Alan Titchmarsh is back soon with a new series of Secrets Of The National Trust on Channel 5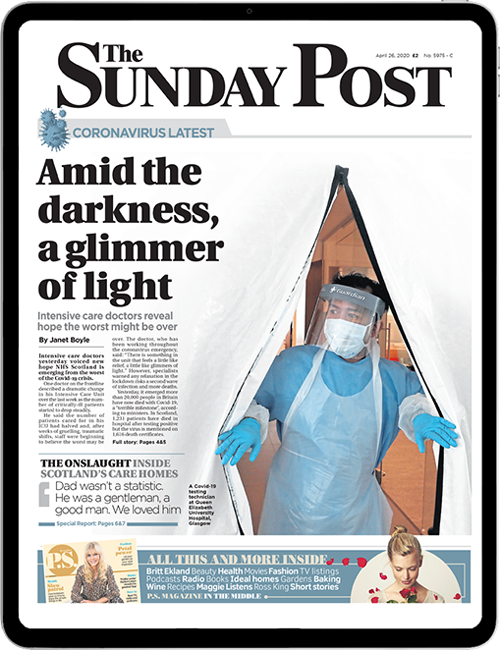 Enjoy the convenience of having The Sunday Post delivered as a digital ePaper straight to your smartphone, tablet or computer.
Subscribe for only £5.49 a month and enjoy all the benefits of the printed paper as a digital replica.
Subscribe