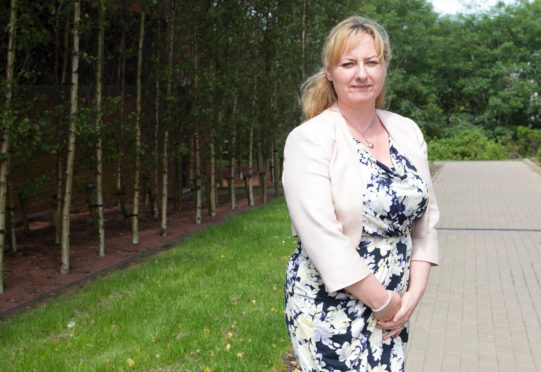 An SNP MP who voted against legalising abortion in Northern Ireland is facing calls from her own party to be ousted from her seat.
Lisa Cameron was reduced to tears after receiving more than a thousand messages from trolls, some with pictures of aborted babies and rape scenes.
But it is the backlash she received from SNP activists that has made her angry.
She said: "Some of the most upsetting threats and pictures from trolls were deeply traumatising for myself and my staff – people saying I should be aborted.
One message read: "If only abortions could be performed to fully grown adults. You would be top of the list you scumbag."
Dr Cameron said: "I voted the way I did was because I lost two babies halfway through those pregnancies, so of course I was upset and in tears.
"But the backlash from my own party has left me angry."
While trolls have told her she should be the one aborted, SNP activists have said she should be de-selected.
Lisa said: "I'm determined they won't oust me from the job I love, serving the community where I grew up and I'm proud to be part of.
"Because we were told it was a 'free vote', I voted with my heart and conscience because of my personal experience.
"I've done nothing wrong and I will fight this."
The MP revealed she is still "devastated" and "very raw" over losing two much longed for babies.
She said:"It's something you never get over."
Dr Cameron, 47, revealed the loss means her daughters Olivia, 10, and Charlotte, 5, are all the more precious.
The MP for East Kilbride and Strathaven said: "Both babies were lost midway through the pregnancies.
"Losing the first baby was so distressing I bought an ultrasound monitor so I could listen to the heartbeat through future pregnancies.
"I was so worried, I couldn't enjoy being pregnant because I was always checking for a heartbeat.
"I still lost a second baby. I felt a failure as a woman.
The former NHS consultant psychologist said her decision to vote against legalising abortion in Northern Ireland was also taken as she believes it should make its own laws.
She said: "They know their own people. I don't think that Westminster should be making that decision for them."
The MP said she was disappointed Nicola Sturgeon has not publicly offered her support.
Instead, internal critics of Dr Cameron, who regularly attends the Church of Scotland, have included Bill Mills, a former SNP convener in South Lanarkshire who works voluntarily for party HQ.
Posting on a constituency Facebook site closed to the public he said he was "utterly disgusted" by the MP's actions and accused Dr Cameron of making an "attempt to impose her religious beliefs on the women of Northern Ireland".
He posted: "She has every right to hold whatever beliefs she chooses. She cannot, however, expect anything other than the withdrawal of support by those who supported and voted for her."
In a separate post he stated: "If Lisa Cameron was compelled to follow her conscience and reveal she disagreed with a fundamental policy of the party – having never disclosed it before – then she should quit her position as an elected representative of the SNP.
"As an approved party assessor in the party vetting process, were any potential candidate to reveal that they fundamentally disagreed with the convention on human rights and women's right to choose regarding abortion; and that they would vote…to restrict the rights that women in Scotland (or elsewhere) currently enjoy – then I would recommend that their application to be a candidate for MP, MSP or councillor be rejected."
Jim Edwards, convener of the SNP's South Lanarkshire Liaison Committee, which oversees candidate selection, posted: "She is not there to vote for her own conscience, she is there to vote on behalf of the people who elected her."
Activist Euan Purchase works for Aileen Campbell, the Scottish Government's Cabinet Secretary for Communities and Local Government, backed Bill Mills's stance saying it was party policy to back a woman's right to choose.
A female activist Lisa Maria Glashan wrote: "I am appalled and embarrassed by my own SNP MP. No one would question her right to vote according to her values and conscience, however, having done that she now has to deal with the consequences."
An SNP spokesperson said: "As has been long-standing practice in the SNP, votes on this issue are conscience votes for elected members, meaning it is entirely up to the individual member how they vote.
"No one is failed at assessment because of their religious views.
"Ordinary party members may disagree with the actions of an SNP parliamentarian, but they should do so respectfully."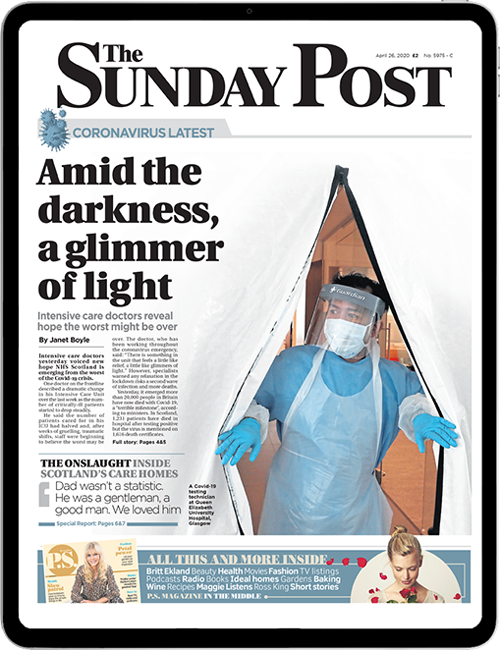 Enjoy the convenience of having The Sunday Post delivered as a digital ePaper straight to your smartphone, tablet or computer.
Subscribe for only £5.49 a month and enjoy all the benefits of the printed paper as a digital replica.
Subscribe