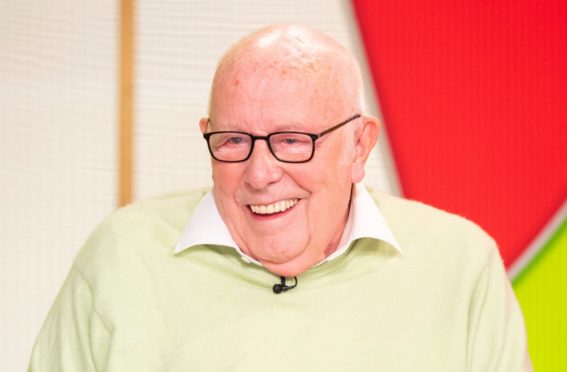 Twenty years might have passed since the final episode of One Foot In The Grave but Richard Wilson says he still can't escape his character's famous catchphrase.
The actor played Victor Meldrew in the much-loved sitcom for 10 years and became synonymous with the grumpy old man's "I don't believe it" catchphrase.
"It was never meant to be a catchphrase, but it became one and I still get it quite a lot," Richard admitted. "I don't mind it, the only trouble I have is if drunk people scream it at me. If I hear it being said I just wave and walk on."
One Foot In The Grave is regarded as one of the greatest British sitcoms of all time but Richard revealed how he originally turned the role down when he was offered it in 1989. The series eventually ended in November 2000 with the death of famously grouchy Victor. Richard explained: "He was supposed to be 60 and I was only 53 and I thought I wasn't ready for playing old men. I read the script by David Renwick and wasn't too sure. But the producer was very keen to have me and so she sent two more scripts and I saw what David was trying to do."
There were six series and seven Christmas specials of the comedy, which also starred fellow Scot, Annette Crosbie, as Victor's long suffering wife, Margaret.
"Having six episodes a series to write was a big strain on David and he was quite often depressed about getting it right," Richard continued. "We went out for dinner one night and he said he'd decided to kill Victor off and asked what I thought.
"I paused and then said, 'Yeah, kill him'. I felt I was getting a bit fed up trying to find ways to be angry. I was quite glad to get rid of him."
The 84-year-old reminisces about his entertainment career in The Moments That Made Richard Wilson, a documentary on BBC Scotland this week, in which he is joined by showbusiness pals including David Tennant, Arabella Weir and John Byrne.
Although Richard was always heavily involved in amateur dramatics in Greenock, it was many years before he tried to become a professional actor. He served his National Service in Singapore and moved to London where he was a lab technician but a chance meeting with an actress at a party changed his life.
"She had been to Rada and I said I'd been thinking of becoming an actor but I couldn't afford it. She told me you only had to live in London for a year in order to apply for a grant. No one had ever told me that before, but she was right. London County Council gave me my full fees and a living allowance."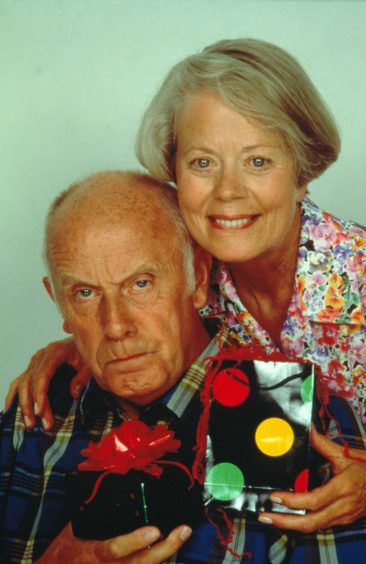 Richard's first role after graduating was in television, in Dr Findlay's Casebook, and he would go on to make his name in Crown Court as a barrister and then as a doctor in Only When I Laugh. He returned to Scotland to play Eddie Clockerty in Byrne's acclaimed drama Tutti Frutti.
"Some people asked me what I was doing playing a Scotsman and said the role should have gone to a Scottish actor," Richard said. "When I told them I was a Scottish actor, they were taken aback.
"When I'm in Scotland, everyone used to ask me to say 'Miss Toner', which was the character played by Katy Murphy. So that was another catchphrase I was a bit bothered by." While he was best known for his screen roles, Richard is also one of the most revered theatre directors in Britain, winning a host of awards and becoming renowned for working with young graduates on original plays.
Tennant, a former co-star and close friend said: "He's one of the most respected theatre directors in the country. Actors talk in hushed tones about working with him. He is seen as a mentor, someone who knows how to get to the heart of an acting performance."
Richard continues to work and has no plans to stop. He can be heard on Radio 4 show, Believe It, which is a spoof autobiography of his life, and is still directing in theatre. "I certainly have no plans to stop," he added. "I want to carry on. It's what I love doing."
---
The Moments That Made Richard Wilson, BBC Scotland, Wed, 10pm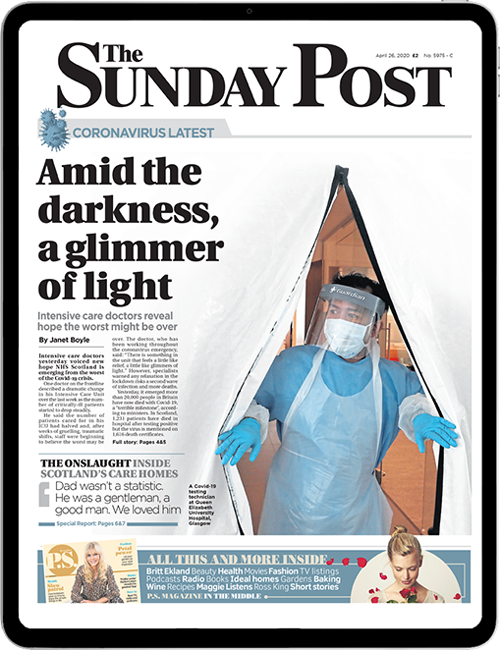 Enjoy the convenience of having The Sunday Post delivered as a digital ePaper straight to your smartphone, tablet or computer.
Subscribe for only £5.49 a month and enjoy all the benefits of the printed paper as a digital replica.
Subscribe