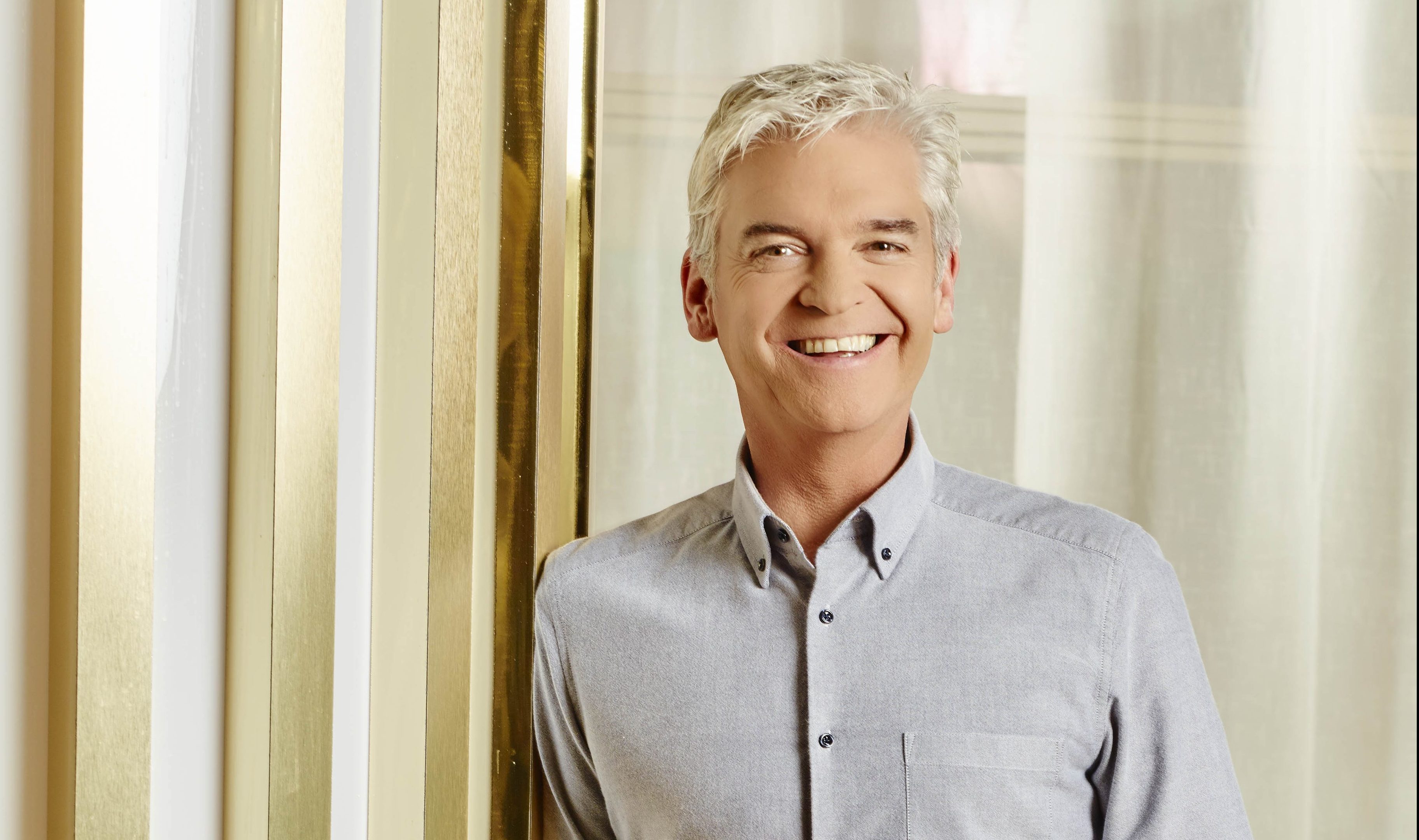 PHILLIP SCHOFIELD got the family seal of approval for his new ITV quiz show.
Five Gold Rings is the big money series that starts this week, with the winning team walking away with up to £25,000.
And quiz show veteran Phillip told iN10 how he applied his own failsafe rules of thumb.
"Whenever I'm offered a show it has to fit into two categories – it has to be simple and you're able to play it at home.
"The more you can join in at home, the more likely I am to look at it further.
"We developed it a bit then took it into a rehearsal room and I just felt it was a good family show.
"But I really knew it would work when I took a very rough edit of the first show home a few weeks ago. We watched it on a laptop in the kitchen and within a few minutes my eldest daughter Molly had her finger on the screen saying: 'It's there. It's there!'
"I took a picture of her doing it and sent it to the production team because that's exactly what I wanted people to do."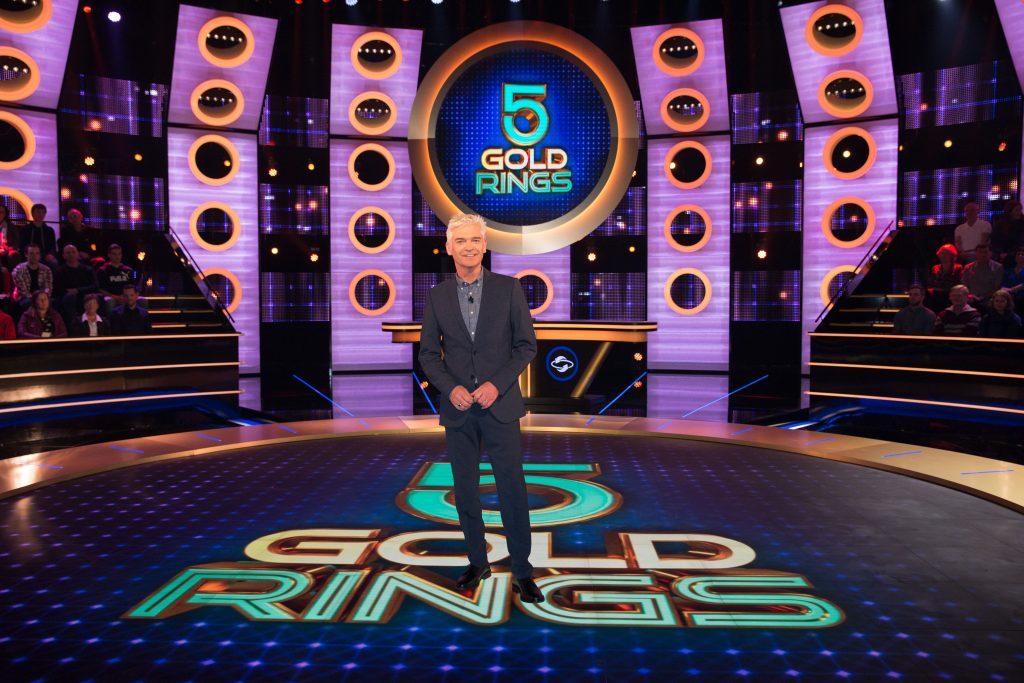 The show sees two teams go head to head over five rounds, battling it out to answer questions by placing gold rings on images on a giant LED floor. In each round the circles get smaller, making it ever-tougher to encircle the correct answer.
Phillip admits he turns down loads of projects and really has to be won over.
"I have to adapt it to my style. I've watched and hosted a lot of shows, so I could never do one where I was told I had to do it exactly like that.
"I don't want to be stuck behind a desk. Some people might say I'm on TV too much anyway and aren't careful enough, but I do think I'm careful in what I choose.
"I want it to be different, whether it's The Cube or You're Back In The Room.
"That was a risky one to do but I absolutely loved it.
"It hadn't been done before and the risk was whether people would buy in to hypnotism on that level.
"We couldn't do anything fake but there are still some people who just don't believe it."
Phillip admits he loves spending time with contestants and enjoys giving away the big prizes even more.
"There's jeopardy with every game show," he says.
"When I went home from The Cube I'd get in the car feeling elated when I'd given someone a lot of money. Or gutted when they'd told you what their dream was and they hadn't got it.
"I like playing along too. The best show when I was a kid was The Golden Shot.
"As a TV geek I loved seeing the cameras, plus you had a crossbow being fired – I thought all my Christmases had come at once.
"Now, I'm a bit of a Chase fan, I love Pointless as well and I've even been known to sit down at the kitchen table and shout at Tipping Point.
"There aren't many I look at and think 'I wish they'd asked me' but I'd have loved to present Million Dollar Drop."
Phillip is still a stalwart on This Morning, which he says is a happy ship and he's in no hurry to walk away from. And while he is cautious about being on screen too much, he insists the balance of work and home life with wife Stephanie and daughters Molly and Ruby is exactly as he wants it to be.
He has long summer breaks and says he wasn't an absentee dad.
"I didn't miss any part of my kids growing up," he adds. "I can look back when my time comes and know that television never got in the way.
"I was there for the concerts and the sports days. The girls are grown-up now and they'll get their own boyfriends and drift away.
"Then it'll be me and Steph sitting there wishing they were spending time with us."
Five Gold Rings, ITV, today, 6.40pm.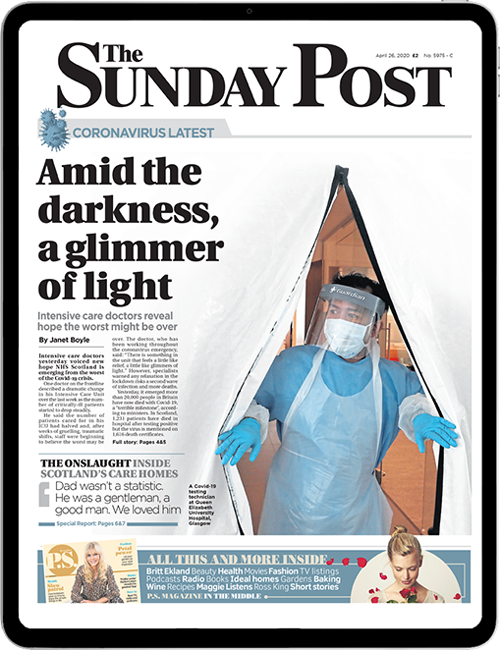 Enjoy the convenience of having The Sunday Post delivered as a digital ePaper straight to your smartphone, tablet or computer.
Subscribe for only £5.49 a month and enjoy all the benefits of the printed paper as a digital replica.
Subscribe