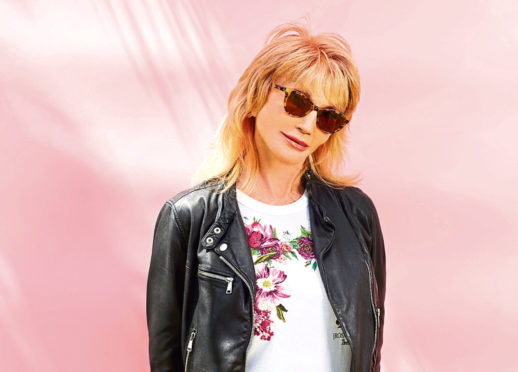 She started out as a singer, became an iconic Bond Girl, and is finally back to singing.
And if only the late, great Lou Reed was still with us, it's certain he would love what Susie Vanner has done with his classic Walk On The Wild Side, her new single.
The 007 fanatics, however, love what she did with the late, great Roger Moore, on a fur rug in a cosy log cabin in the French Alps!
It was in 1977 classic The Spy Who Loved Me, of course, in scenes that earned Susie the nickname Log Cabin Girl, and she reveals that doing it was all a bit strange but thrilling.
Susie played an unnamed KGB girl in a honeytrap, telling our hero: "But James, I need you," to which he replied: "So does England!"
Now, 42 years on, Susie reveals: "I started getting work in television commercials, then plays, then a lead part in a Spanish movie, and when I came back I got the Bond movie. It was incredible."
Does it irk her that so many of us think of her for those scenes in a Bond film?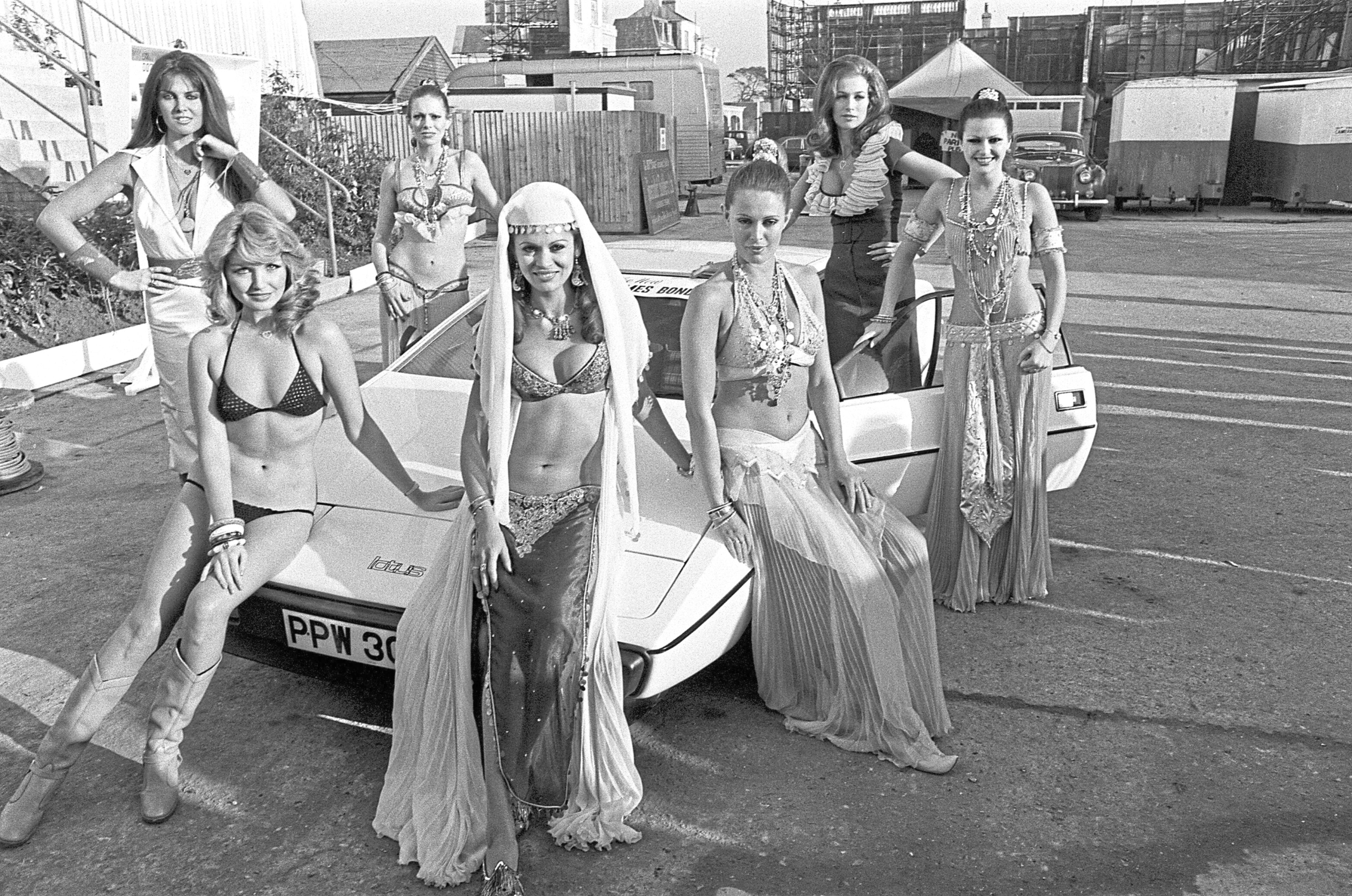 "It doesn't irritate me at all. I don't regret anything I've done. I didn't stop working, and I'm honoured to have been a Bond Girl because I am still getting fan mail every week from all over the world!
"Roger was a lovely man, very charming. I knew that being in a Bond film meant I was immortalised forever!
"I was very lucky, because it was the first Bond movie that Cubby Broccoli produced without Harry Saltzman. They'd fallen out and he wanted it to be the best ever.
"I think a lot of people actually do remember that movie, the beginning with the parachute and everything, and I went all over the world to promote it after it was made.
"They asked me to go to Japan, South America, Australia, South Africa, and I went with Cubby Broccoli and Richard Keil, who was Jaws.
"It was like a travelling circus, red carpets everywhere we went, and it was just amazing."
What were those iconic scenes like?
"It was very comfortable," Susie recalls. "I arrived at Pinewood, where I had my own dressing-room with my name on it and my own make-up girl. I was pinching myself.
"But then I walked on to the set and there was another girl lying with Roger!
"I thought: 'What's going on? I didn't read this in the script.' Of course, it was my stand-in, who would lie there to help prepare the scene and get the lighting right.
"When we filmed it, there were probably about 25 people standing around. Doing a love scene is never… it's just very… it's work, basically!"
You may also have seen Susie pop up in everything from Minder to Play For Today, Nighthawks, Tales Of The Unexpected and Kiss The Girls And Make Them Cry.
"I was also in the BBC film Count Dracula, with Louis Jourdan, and I worked with Kirk Douglas on an American TV movie," she reveals.
"And I worked with David Niven, and I was so happy that I worked with him because he was amazing. I loved him.
"Having a lead part in the BBC's Kiss The Girls And Make Them Cry, spending 10 weeks working in the New Forest, was great.
"But I think the Bond movie was the stand-out of my work, because of the travelling I did afterwards.
"To be in my 20s and travel all over the world like that and see all those places!"
What, then, does she think of the present 007, Daniel Craig – and who does she see in the role in years to come?
"I love the current Bond," she enthuses, "and I loved Roger, because I do think he had the tongue-in-cheek approach, with a bit of comedy now and then.
"We have kind of lost that a bit now. Roger was more fun and he ad-libbed a lot of the script. They loved it, and it was like a family.
"Jodie Cromer, from Killing Eve, would be a good female Bond type, but that would be better if it was another kind of film, about a James Bond-style character, not for him to be played by a woman.
"I'm a traditionalist. I love the Bond movies, and I think they're amazing with the male and the beautiful women."
There was a time, in fact more than one, when Susie feared she might not even be around to talk about all of this today.
Health problems have haunted her twice, and she is just grateful to be here.
"I don't do things by halves!" she laughs ruefully. "I'm a very fit person normally, my mum sent me to dancing school and I've always trained.
"But suddenly I was hit by a brain haemorrhage when my son was just three, and my husband was told I could live or die and they just didn't know.
"I was in a coma for 48 hours, and it took me about a year to recover from that. Then, when my son was about 16 – he's 28 now – I got very serious breast cancer.
"I treated it without any drugs. And here I am telling you the tale! I had a lot of support, although everyone probably thought I was mad.
"My surgeon wanted me to take all the drugs and chemotherapy, and we had three or four meetings.
"It's a long story, but I got treated by a German doctor and they found that the high-dose Vitamin C taken intravenously would kill the cancer cells after my operation to remove the tumour, and that's what I did.
"Then I changed my diet and I have been fine ever since, 12 years this week."
Having had success with some singles in her early days on the Northern Soul circuit, Susie is loving being back on the music scene.
"My first love was always singing," she says. "I made three singles with RCA Records and they didn't really do very much.
"I had to go and get a job as a session singer to earn some money, and it was then that I became an actress.
"I forgot all about those songs and didn't think they were big until a friend called and told me they are now selling for a thousand pounds each!
"Apparently I'm a Northern Soul icon."
Her new single and an album will remind people of her singing style and reveal a bit about her tastes.
She made the record with Sting producer Kipper Eldridge, having sat at a table at a charity dinner alongside Simon Cowell and won the chance to do so.
"On the album, I've done Cry Me A River, Tainted Love and Every Breath You Take."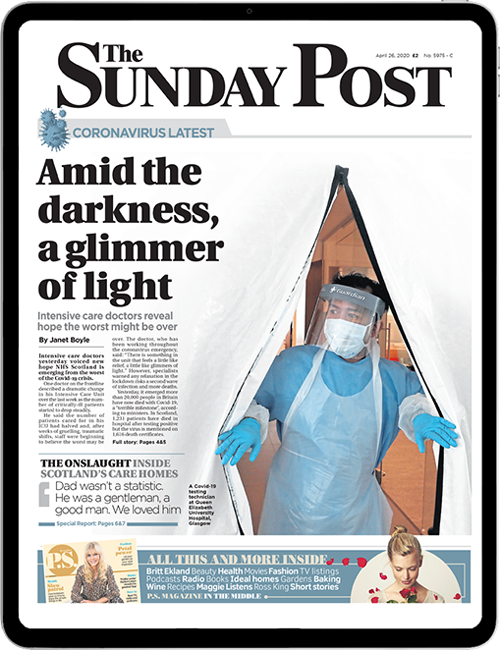 Enjoy the convenience of having The Sunday Post delivered as a digital ePaper straight to your smartphone, tablet or computer.
Subscribe for only £5.49 a month and enjoy all the benefits of the printed paper as a digital replica.
Subscribe