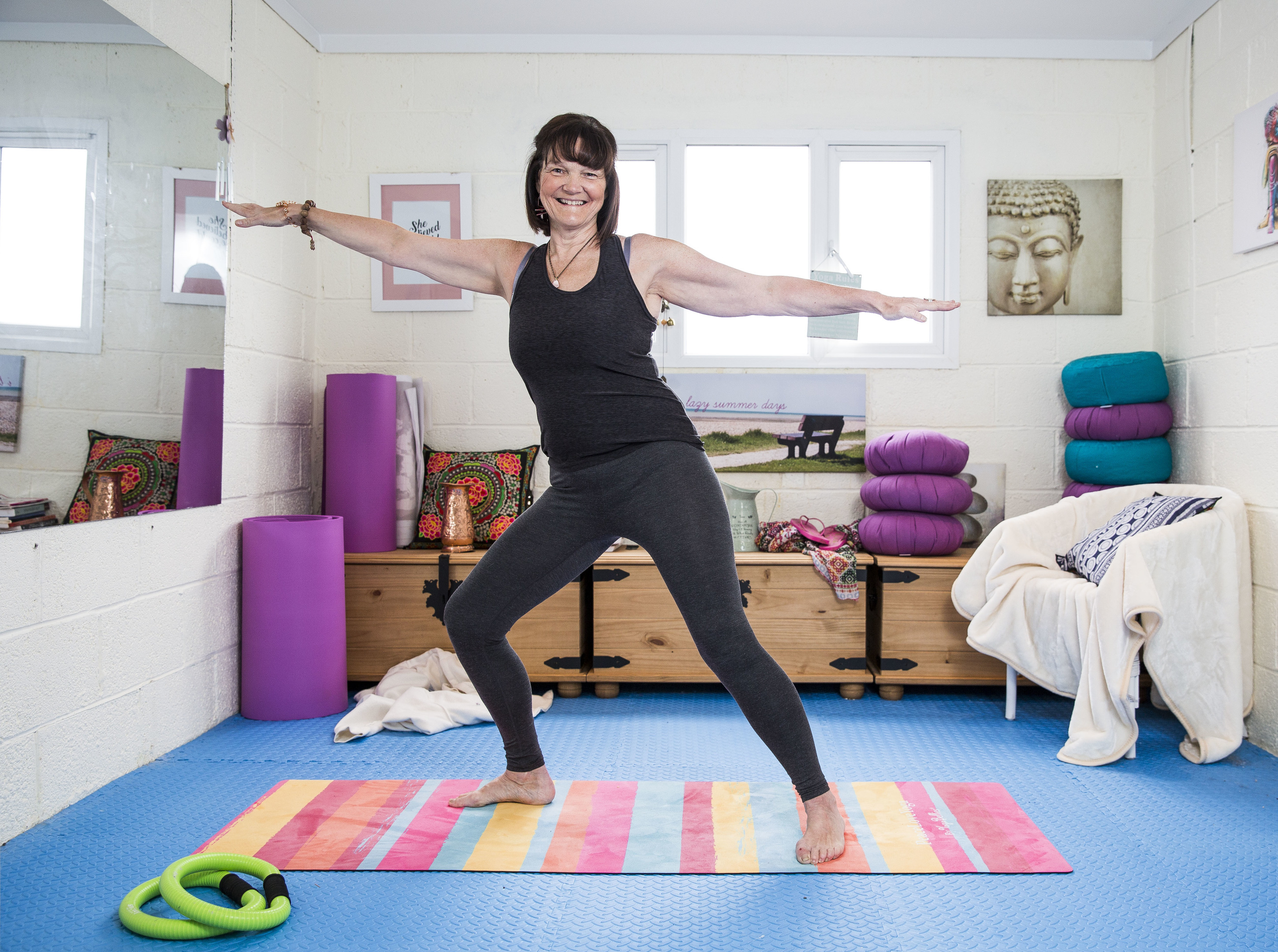 IT started five years ago, with a persistent tremor in her leg, followed by a frozen shoulder and generally feeling unwell.
Angela McHardy recognised her symptoms immediately, having seen them in her father Alistair, who was nearing the end of his nine-year battle with Parkinson's disease.
But instead, doctors believed she was suffering from stress.
Then three years ago, and just several months after losing her 84-year-old father to the disease, Angela received the cruellest of blows – she was officially diagnosed with Parkinson's.
"When I got my diagnosis, my whole life just fell apart," said the 55-year-old from West Kilbride.
"In one year alone I lost my dad, was diagnosed, and then my husband left me and my family. Life was one trauma after another."
Symptoms of the long-term, degenerative neurological condition can include involuntary shaking, rigidity, slowness of movement and difficulty walking, as well as depression, anxiety and memory problems.
Angela had to give up her hard-earned role as head of education with Inverclyde Council and support her children – Hayley, 24, and Sam, 18 – through her diagnosis and separation alone.
But rather than spiral into despair, Angela has approached the disease, threatening to cripple her body, with determination and positivity.
"It's been a hard journey but now things are very different and I'm looking forward to the future," she said. "I try not to let Parkinson's define me. It's about what I can do, not what I can't do."
And she hasn't let it stop her from pursuing her favourite pastime – yoga.
"Yoga really saved me, along with family and friends," admitted Angela.
"When I get on my yoga mat, I feel like the Parkinson's really just melts away.
"My tremors have mostly disappeared because of my medication but yoga helps me in terms of strength, balance and confidence."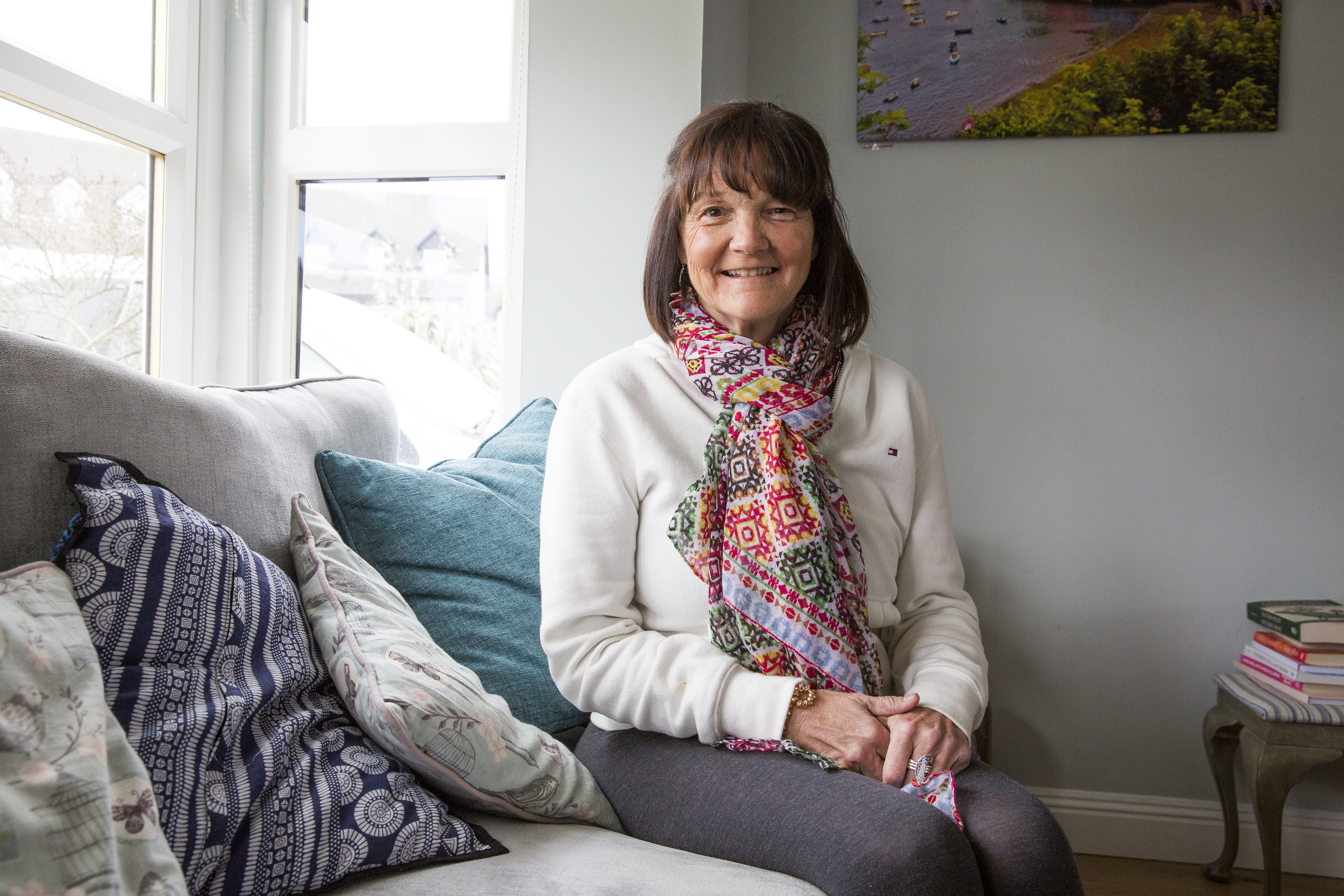 She added: "My strength deteriorated down my left side, where it all started, but I feel so much stronger and don't have any pain in my joints. I think yoga has slowed down progression."
Angela is now a qualified instructor and runs classes three times a week through her business, Upala-haven Yoga.
"I think physical activity should be mandatory for anyone with Parkinson's. There's so much more you can do beyond medication," added Angela.
"People are often surprised when I say I'm a yoga teacher with Parkinson's but they seem to love my classes. I have a new career now."
Inspired by a Parkinson's Regeneration Training workshop she attended in London, Angela is determined to host something similar in Scotland.
More than 12,000 Scots have the condition and the two-day event Angela is organising in Irvine this November will introduce some of them to alternative approaches to living with Parkinson's through talks, classes and workshops.
She is trying to raise £7000 to make the event free and accessible for those living with Parkinson's, their carers and health professionals.
Karl Sterling's London workshop also introduced Angela to handheld, vibrating Smovey rings which she uses during yoga.
Angela plans to be the first Smovey practitioner in Scotland after undergoing training in Ireland this month.
"These were invented by someone with Parkinson's in Austria and help with your walking, balance and posture.
"I do yoga every day and use Smovey rings as well.
"I've certainly noticed a difference in terms of my movement."
Despite all she's been through, Angela remains positive and won't let Parkinson's define her.
She added: "I have a completely different life now, in many ways a better life.
"It might sound strange but I feel better than ever.
"I think my dad just accepted what was happening to him and relied on the medication but I'm not accepting it.
"There are darker days but I just don't have time to languish in self-pity. I just get on with it."
To support Angela, visit justgiving.com/crowdfunding/angela-mchardyedwards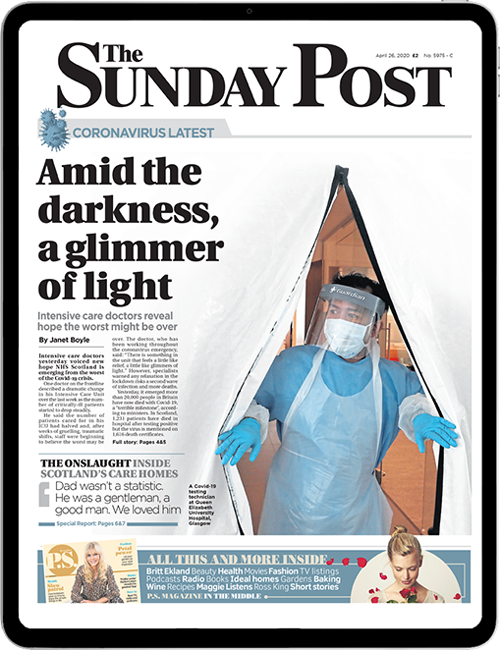 Enjoy the convenience of having The Sunday Post delivered as a digital ePaper straight to your smartphone, tablet or computer.
Subscribe for only £5.49 a month and enjoy all the benefits of the printed paper as a digital replica.
Subscribe