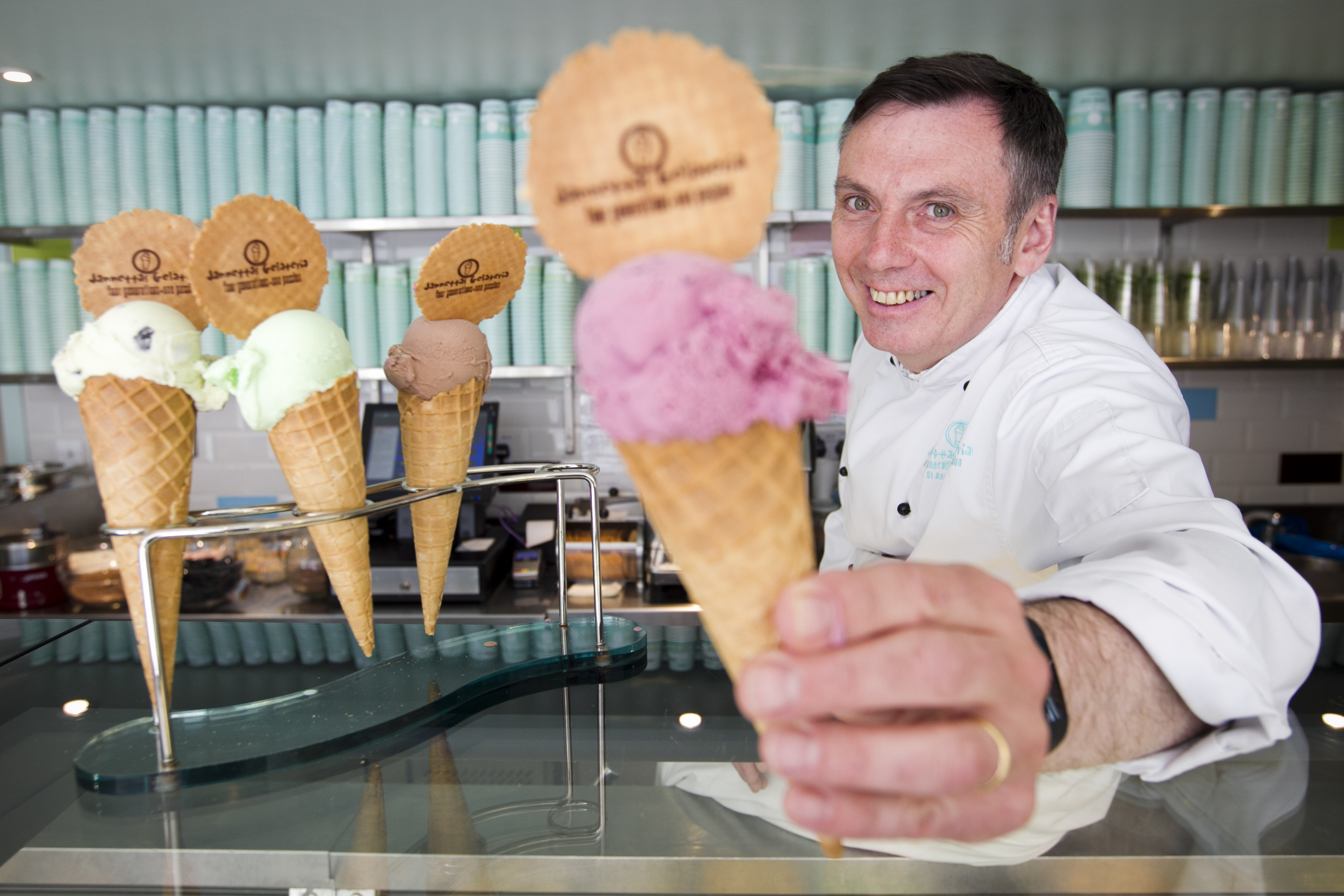 IT may have been another grim week on Scotland's High Streets but, according to experts, there is one ray of sunshine – ice-cream parlours are booming.
The House of Fraser was the latest retail giant to announced store closures – including on Edinburgh's Princes Street – but business analysts say the trade in ice cream is red-hot.
A report by accountants PricewaterhouseCoopers indicated that dessert parlours joined coffee shops, nail bars, craft beer bars and book stores in bucking the trend. There was a 20% increase in the number of parlours last year and according to Global Data, the number of ice cream parlours in the UK rose to 645 in 2017.
And Global Data analyst Morgane Richert believes this boom won't melt away any time soon. She expects the sector's value will grow at a rate of 2.1% from now until 2022.
Morgane said: "We saw a definite increase in the out-of-home ice cream market in 2017, both in the number of specialist ice cream parlours and their popularity.
"More consumers are visiting parlours and spending more money when there, with nearly 24 million transactions generating £105 million in 2017."
She added that our ice cream tastes are far from vanilla, with customers wanting to experience more innovative flavours and texture combinations.
"This steady growth could be due to growing consumer trends toward experimentation and 'healthy indulgence'," added Morgane. "Consumers are becoming more adventurous and ice cream and gelato are ideal treats to experiment with due to their relatively low prices.
"Ice cream parlours and manufacturers have picked up on this by offering more variety, becoming more innovative with flavours and using locally sourced, natural ingredients, as well as offering a wider range of dairy-free options."
But, we love our ice cream at home too.
According to Mintel, volume sales in the retail sector rebounded in 2016, following two years of decline caused by an increased media focus on sugary products and underwhelming summer temperatures.
A 2.8% increase pushed the market value to £1.14 billion. Growth continued in 2017 and Mintel expects the market will soon reach £2.9 billion.
The big licks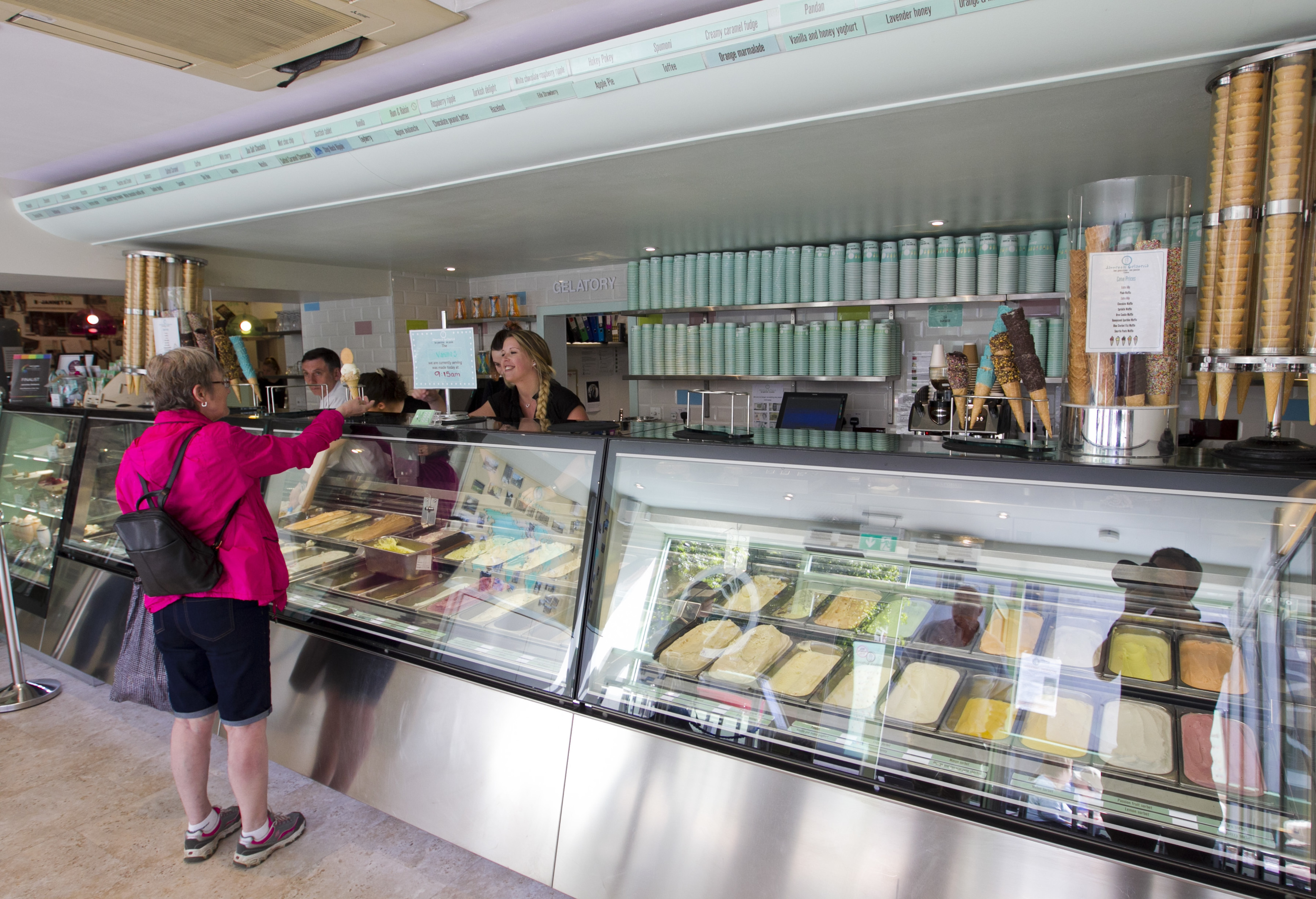 Popular Jannettas ice cream cafe has been serving up cool treats in St Andrews for more than a century. It was founded in 1908 by Bennett Jannetta, current owner Nicola Hazel's great grandfather who originally came from a small village of Atina near Casino in Italy, and is marking its 110th anniversary. Now in its fourth generation, it is run today by Nicola and her husband Owen.
"Our flavours now include Strathdon blue cheese, garlic and seaweed and we also have sorbets and frozen yoghurt," said Nicola. "But the quality and care that goes into our ice cream has always remained the same."
There are typically 54 flavours on offer each day, out of a range of more than 150.
"Often our international visitors bring new flavour suggestions which we enjoy researching and producing," said Nicola. While the family say ice cream is an all-year-round business, May's sun helped produce a surge in sales. Nicola added: "Our queues just seemed to get longer!"
Wafer win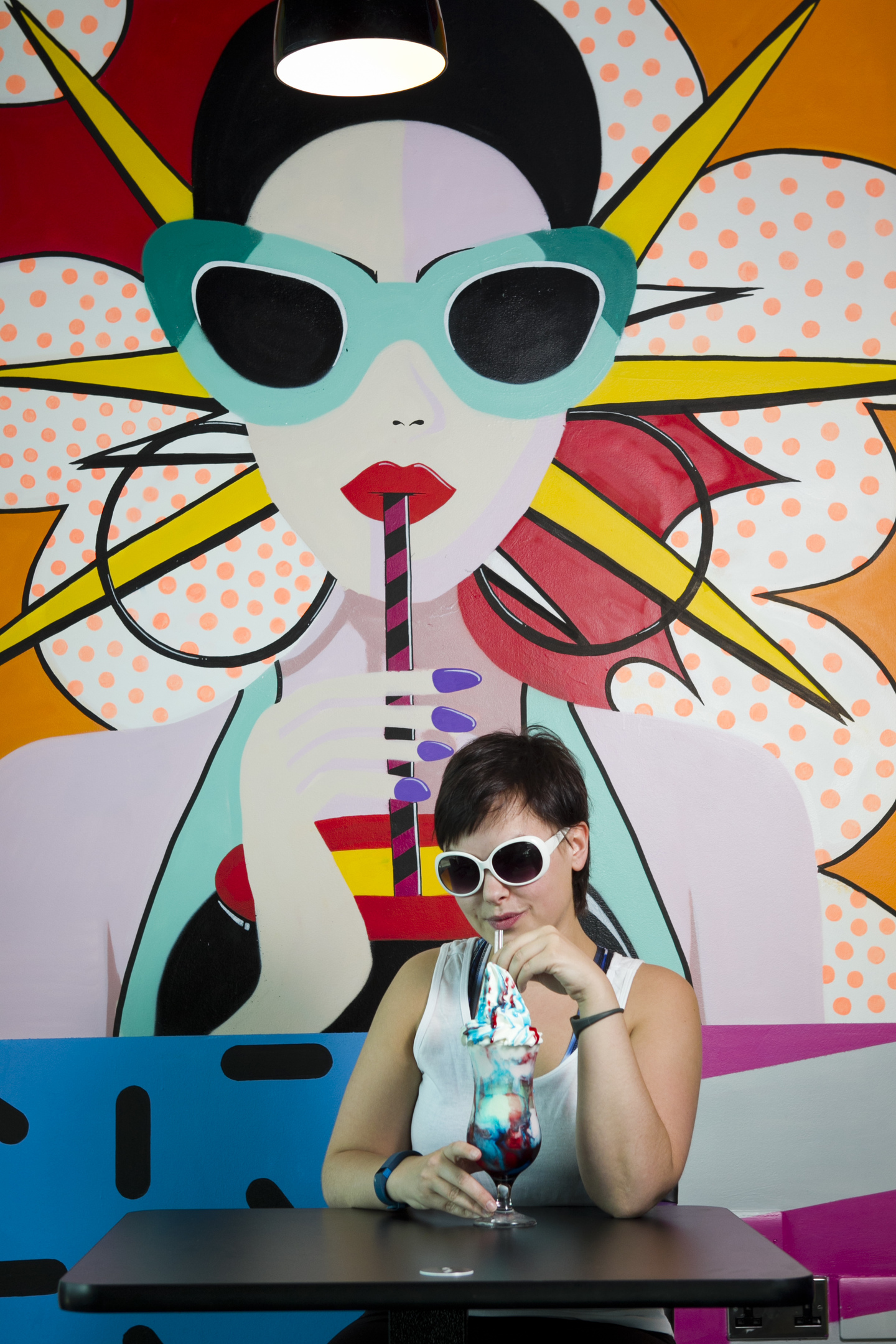 Urban dessert chain Creams is among the newcomers behind the booming number of ice cream parlours.
It opened its first, and only, Scottish store in Glasgow's Springfield Quay in November.
Operations manager, Najif Jaffri, hopes to bring Creams to Edinburgh, Aberdeen, Dundee and Inverness. A contemporary parlour with an American diner feel, Creams serves up Italian-style gelato in towering, colourful sundaes, scooped onto warm waffles or sandwiched between bubble waffles – a new dessert craze that puts a fun twist on the traditional wafer cone.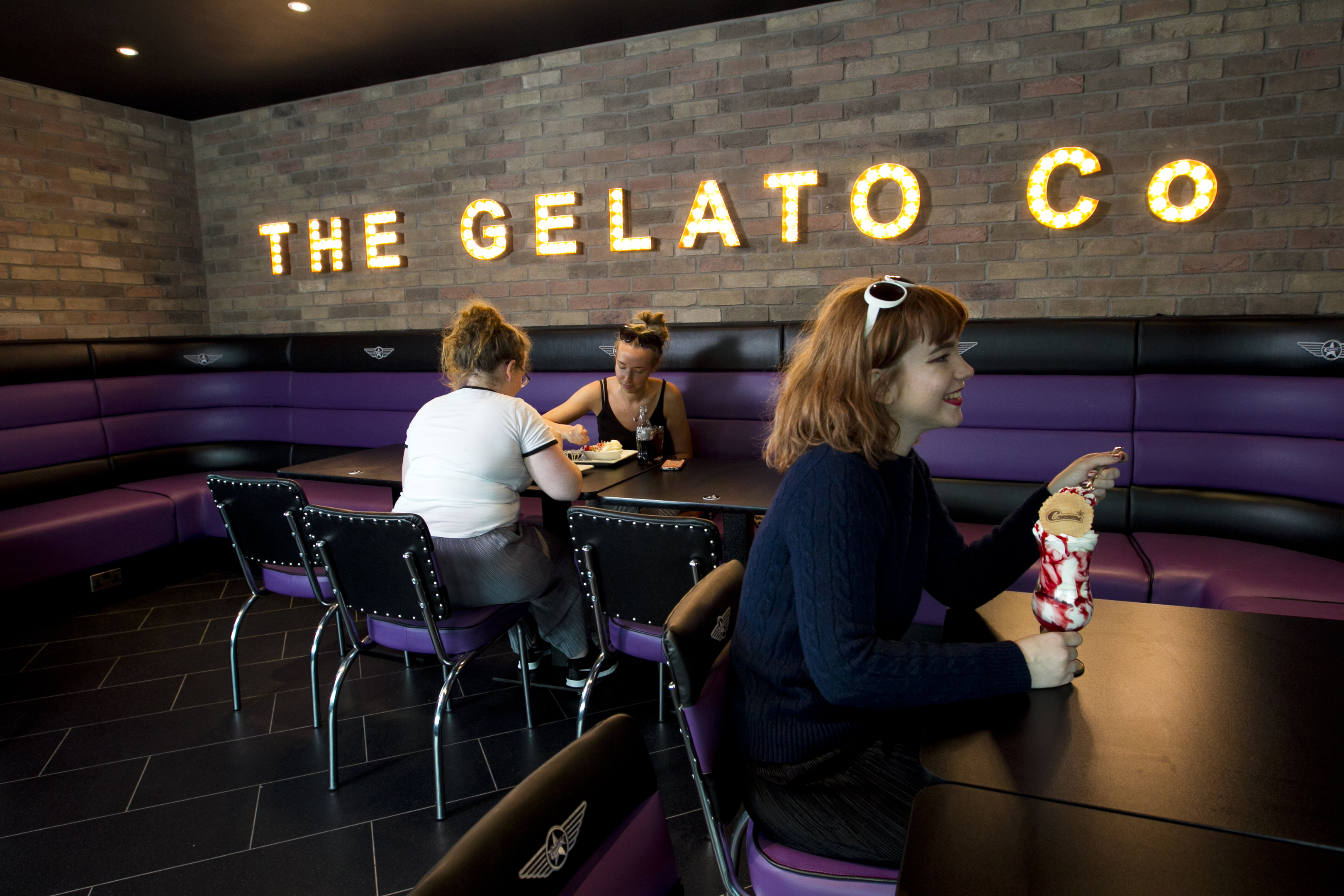 Najif thinks part of the appeal is that the parlour offers an alternative way for people to socialise in an alcohol-free setting. Creams is open until late and is popular with Muslims and women, who would not visit bars.
"We have a variety of customers and 50% of our trade is Friday to Sunday. We are inundated with parents and children," said Najif. "In the evenings we have a mix of young adults. Most of our customers are women, who often visit in groups."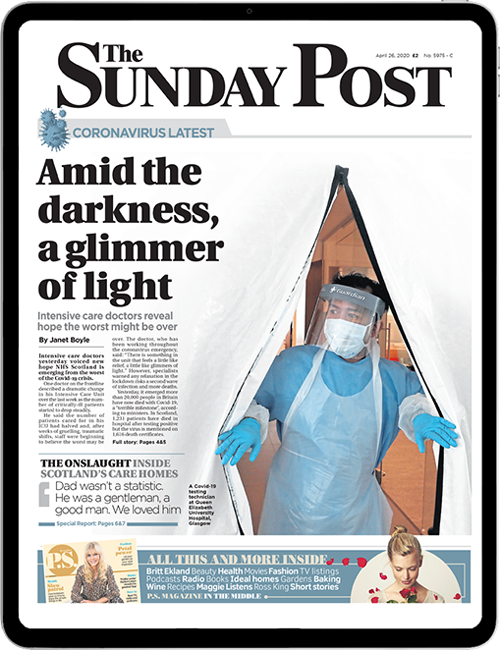 Enjoy the convenience of having The Sunday Post delivered as a digital ePaper straight to your smartphone, tablet or computer.
Subscribe for only £5.49 a month and enjoy all the benefits of the printed paper as a digital replica.
Subscribe