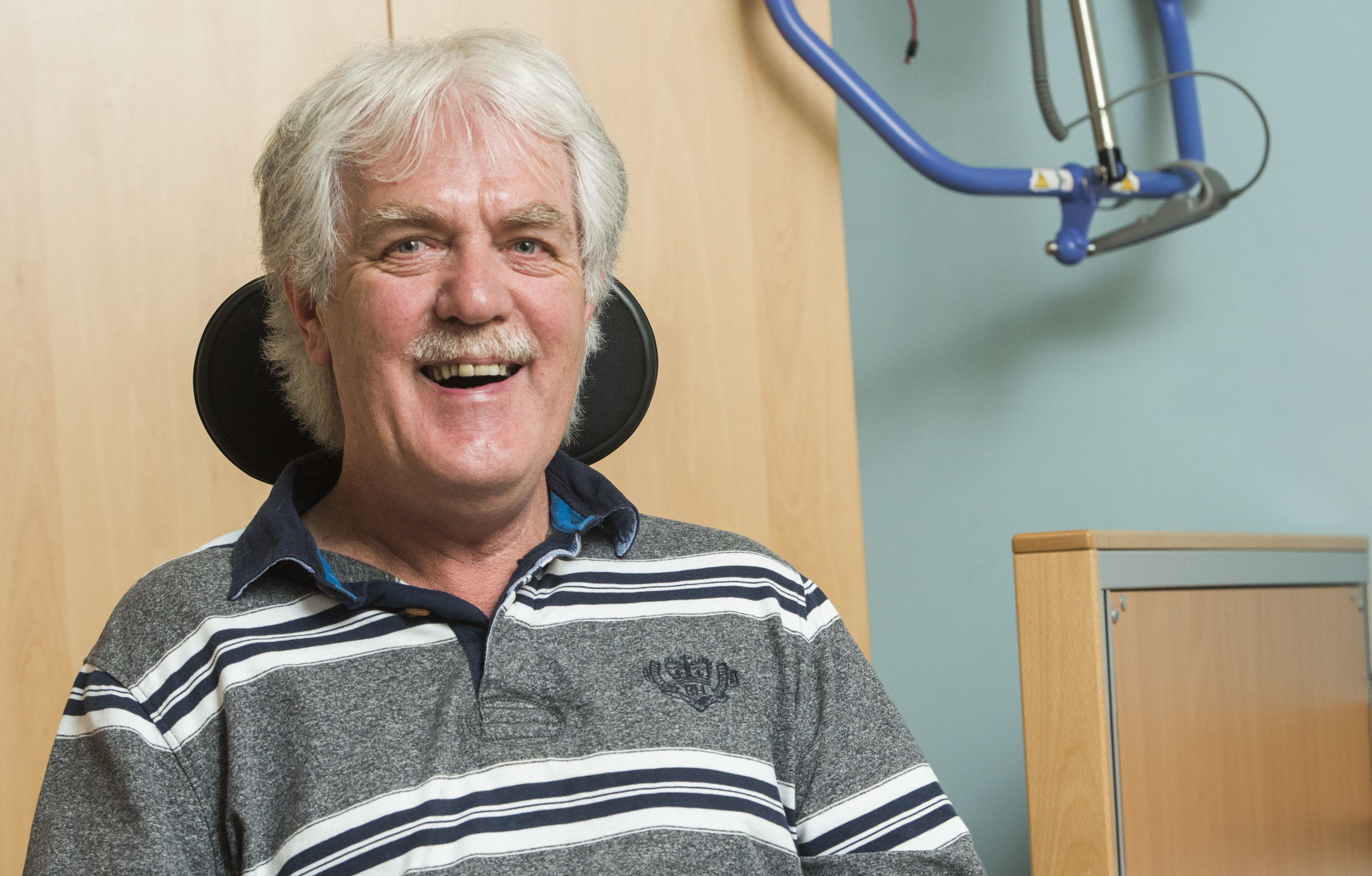 IT started in the simplest, most innocuous of ways.
For super-fit Jim Inglis, they were trivial things like not being able to keep the beat when tapping along to music.
But soon after, the Angus dad of three was given the devastating diagnosis that he had terminal illness Motor Neurone Disease.
Now, a decade on, Jim is still battling on, although he's aware that his time is limited.
"It is hard knowing that I won't be part of my grandchildren's life beyond the first few years," said Jim, 65, who is giving his full support to MND Awareness Week which is this week.
Jim, originally from Morayshire, was a sport-mad physics teacher who loved skiing and keeping active in his garden. But in the summer of 2008 he started feeling that something wasn't quite right.
"I had poor control of my left foot, for example when changing gear on my motorbike or I felt it was getting harder to control my skiing," said Jim, who lives in Kirriemuir.
"I also found that I could not keep time tapping my left foot to music. I'd had what I think is 'restless legs' for about a year before. It felt like I had itching powder in my blood.
"Then I noticed I had a drop foot and it was getting hard to balance on my left leg which was when I went to the doctor, in July 2008."
It took some time to get to the root of the problem, but exactly a year later Jim was given the hammer blow news that he had the condition that stops signals from the brain reaching the muscles. This may cause someone to lose the ability to walk, talk, eat, drink or breathe unaided.
"My immediate feeling was that my future had been replaced by a black hole," admits Jim, who has three children, Julie, Amber and Rohan with wife Alison.
"I had plans for what we were going to do after I retired, like continuing my hobbies and travelling more, and these evaporated and were replaced by frightening uncertainty."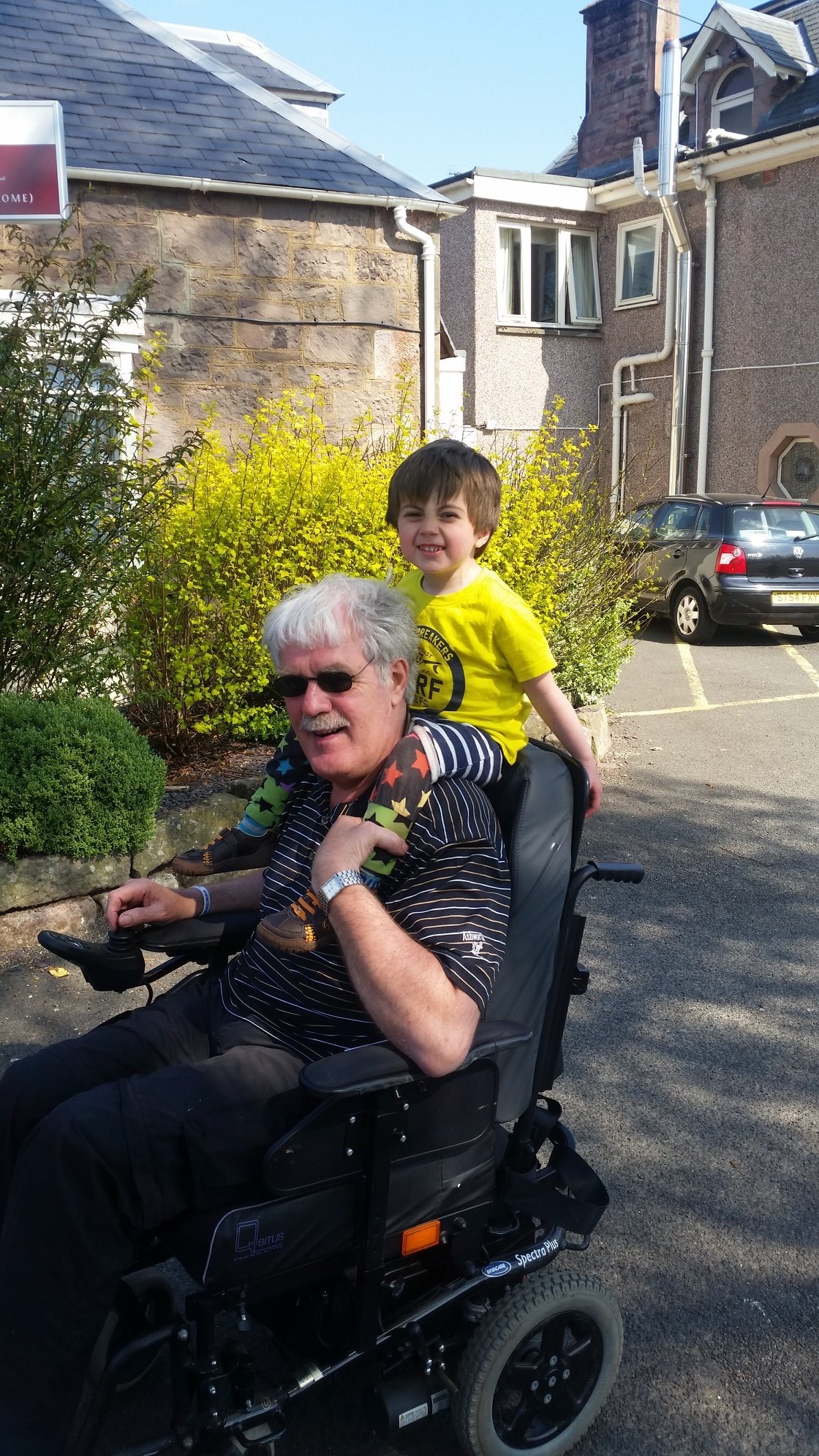 Jim had been skiing since he was 14 but that had to go by the wayside within a couple of years and the football and the golf also stopped.
"Giving up these activities has been a bitter blow and of course I am constantly reminded of this when I see sports on TV or hear others talking about them."
He also had to retire early as he felt he couldn't ensure the necessary safety in the science lab. And with the clock ticking, he wanted to try to spend as much time as possible with his family.
He continues to fight on, making the most he can of each day.
"I can still walk short distances, for example, across a room, using a frame and I can transfer from a chair to my wheelchair which I use most of the time," explains Jim, who has three grandchildren, Imogen, Kyle and Orla, the oldest just five. "My muscles are very weak and my voice is almost gone.
"People tell me I am coping well, and similarly I think my family has shown great resilience and have focused on the practical ways to help me. But I still find I am thinking about the restrictions caused by my MND most of my waking hours.
"The main misconceptions about the illness are that my condition can and that MND is just a severe form of MS.
"There is an understandable lack of knowledge of the fine detail of how the illness starts and progresses. So the more awareness we can raise the better."
Almost 200 people are diagnosed each year in Scotland and Craig Stockton, CEO of MND Scotland says getting the message across this week is vital.
"We hope this will help more people understand the disease, its impact on families and how we, as a society, can treat people with MND, with the dignity and respect they deserve."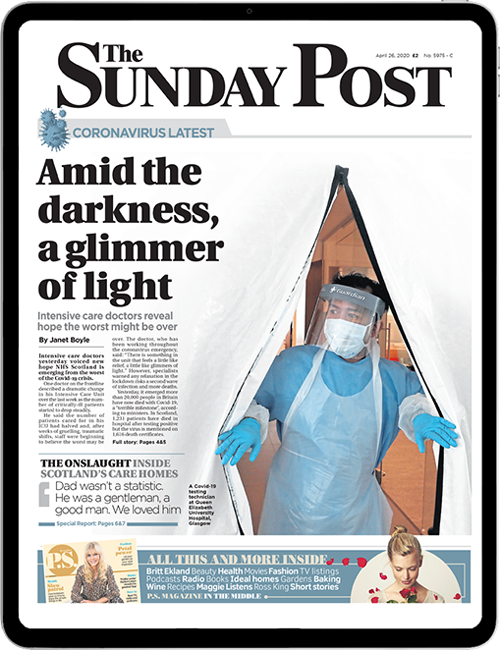 Enjoy the convenience of having The Sunday Post delivered as a digital ePaper straight to your smartphone, tablet or computer.
Subscribe for only £5.49 a month and enjoy all the benefits of the printed paper as a digital replica.
Subscribe