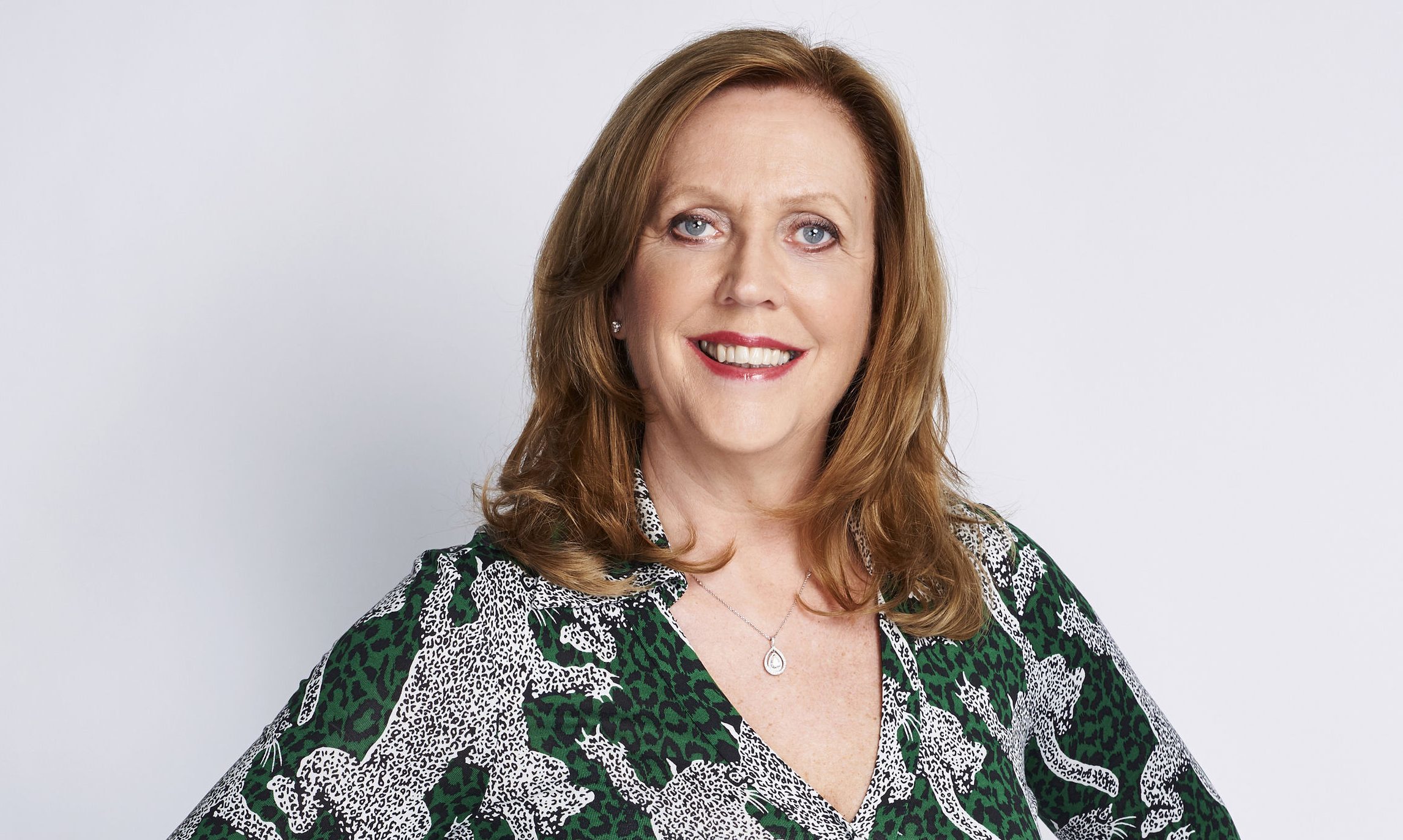 EVERY Tuesday for three years Jenny Campbell would board a train to start a working week in Edinburgh.
It was always the train, not the plane, as she could work away on the three-and-a-half-hour journey.
It's typical of the hard-grafting ethos of the woman who is set to hit our screens tonight as one of the new multi-millionaires on hit show Dragons' Den.
The trips north from her then-home near Peterborough were for her job at the Royal Bank of Scotland after it took over NatWest, where she'd started as a work experience girl aged just 16.
But she told The Sunday Post how her pride in the profession she'd known all her life was shattered after the financial crisis – and subsequent scandals – that hit a decade ago.
And she revealed how the quarter of a million pounds she'd been encouraged to invest in the RBS business went down the drain when the bank collapsed.
"I ran a key part of the integration programme between the banks and really enjoyed my time in Edinburgh," says mum-of two Jenny, 55.
"I'd spend my time at Gogarburn and St Andrews Square. I loved all my banking career and my last job was always my favourite one.
"I had a fabulous four or five years at the heart of RBS head office, a few layers down from Fred Goodwin and that regime.
"I'd already gone out to a cash machine business run by RBS by the time the troubles hit. So in a way I was removed from it, but I still lost all my personal savings in the crash.
"You were very much encouraged to put your money into the shares and they became virtually worthless.
"I probably lost £250,000. It was the same for colleagues who had been saving for kids' universities or weddings and I feel immensely sad for them.
"I'd been proud to be a banker all my life and suddenly that changed. You'd mumble you were a banker into your hand and when you said you were with RBS someone would sarcastically say 'well, you work for me then'. It was just horrible."
For Jenny, though, the darkest clouds of the recession brought the shiniest of silver linings.
She'd been running the ATM business YourCash, turning it round from a £7m loss to a £7m profit.
The crash gave Jenny the opportunity to buy it out.
"I could see it had a future and I didn't want it to be sold to a competitor, with 100 people losing their jobs. I knew in my heart it was the right thing to do.
"But I had to talk to my family first as I had to mortgage the house to raise the money and that was the roof over their heads.
"There's euphoria on the first day and then you realise you have to deliver and pay £250,000 a month wages.
"It was really tough. But I grew it and finally sold it to an American player who could take it on and not rip the guts out of the head office in Milton Keynes or the people.
"It meant I could leave not with a heavy heart, but excited about where the business was going."
Jenny sold YourCash last October for £50m, the culmination of a quite remarkable rise through the business world.
She started working in her local newsagents aged 13, in there every weekend to get the money to buy her own clothes and fund hobbies.
When the work experience tempted her into making banking a career, she left school at 16 and has worked non-stop ever since.
Or at least she had until she moved on from YourCash and into the Dragons' Den chair.
"The day I finished filming on June 10 was the first time – apart from being off having two babies – in 39 years that I wasn't going off to work.
"I'm working from home now on the businesses I've invested in from the Den. I've done a few projects on the house and now I'm beginning to work out what is the new me?
"I'm not talking about reinventing myself, just thinking what I want to be involved in and what I don't over the next year. I'm 55 and I've got at least another 10 years to give to the business world.
"I want to continue to make a difference, particularly to young entrepreneurs."
What the – relative – downtime has given Jenny is the chance to spend a bit more time with family.
Her husband Andrew retired after 30 years in the RAF and now serves as a magistrate. Their eldest son Rik, 29, runs his own restaurant business called Kricket in Soho in London and Tom, 25, is starting his own entrepreneurial career with a property renovation business.
"Rik's working about 90 hours a week and neither of them wants to work 9 to 5 – I wonder where they get that from!" laughs Jenny.
They have doubtless witnessed the relentless drive that pushed Jenny to become one of Britain's leading bankers.
When she heard that Sarah Willingham and Nick Jenkins were leaving after the last series she said to her PR agency – only half-jokingly, she admits – "So, one of those seats will be mine then?"
Within 24 hours a meeting with the BBC had been arranged and a week later a screen test was being done in a hotel.
"Initially there wasn't time as there were others being considered but I cajoled them into squeezing me in, saying I'd go at night or early in the morning.
"The producer told me that as soon as I walked in the door they knew I was the one. I'd decided on the way that I was just going to be me. I'm an open and honest person and what you see is what you get. If you don't like it, well, it's a bit of a Bridget Jones 'just as I am' moment.
"Look, I'm certainly not fazed by it. I get a bit perplexed as to why people get so star-struck by someone just because they are on TV.
"I don't get why you're suddenly seen as a celebrity."
Tej Lalvani is the other new Dragon joining Jenny and established favourites Peter Jones, Deborah Meaden and Touker Suleyman in the Den.
And if the other business brains expected a cautious start from their new fellow Dragons they were set to be disappointed.
Jenny gleefully reels off stats about how this year has seen the greatest number of investments of any series – 26 out of 102 hopefuls – and most have been done by the newbies.
"Peter and Deborah told us we'd really hit the ground running. We're not throwing money at things – you've still got to have the quality come through the door – but we've been eager to roll our sleeves up and get involved in businesses."
With her year of change and figuring out where to go now under way, fresh challenges are welcome for Jenny.
Might that include following Deborah on to the Strictly dance floor should the call ever come?
"I'm game for anything," adds Jenny. "But I've got two prosthetic knees so I'm not sure how that would work. I think I'd fancy the I'm A Celebrity jungle more as I'm a bit of an outdoors girl."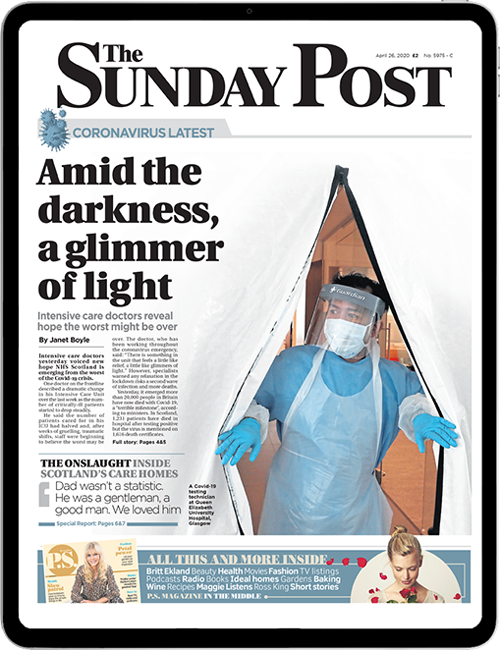 Enjoy the convenience of having The Sunday Post delivered as a digital ePaper straight to your smartphone, tablet or computer.
Subscribe for only £5.49 a month and enjoy all the benefits of the printed paper as a digital replica.
Subscribe