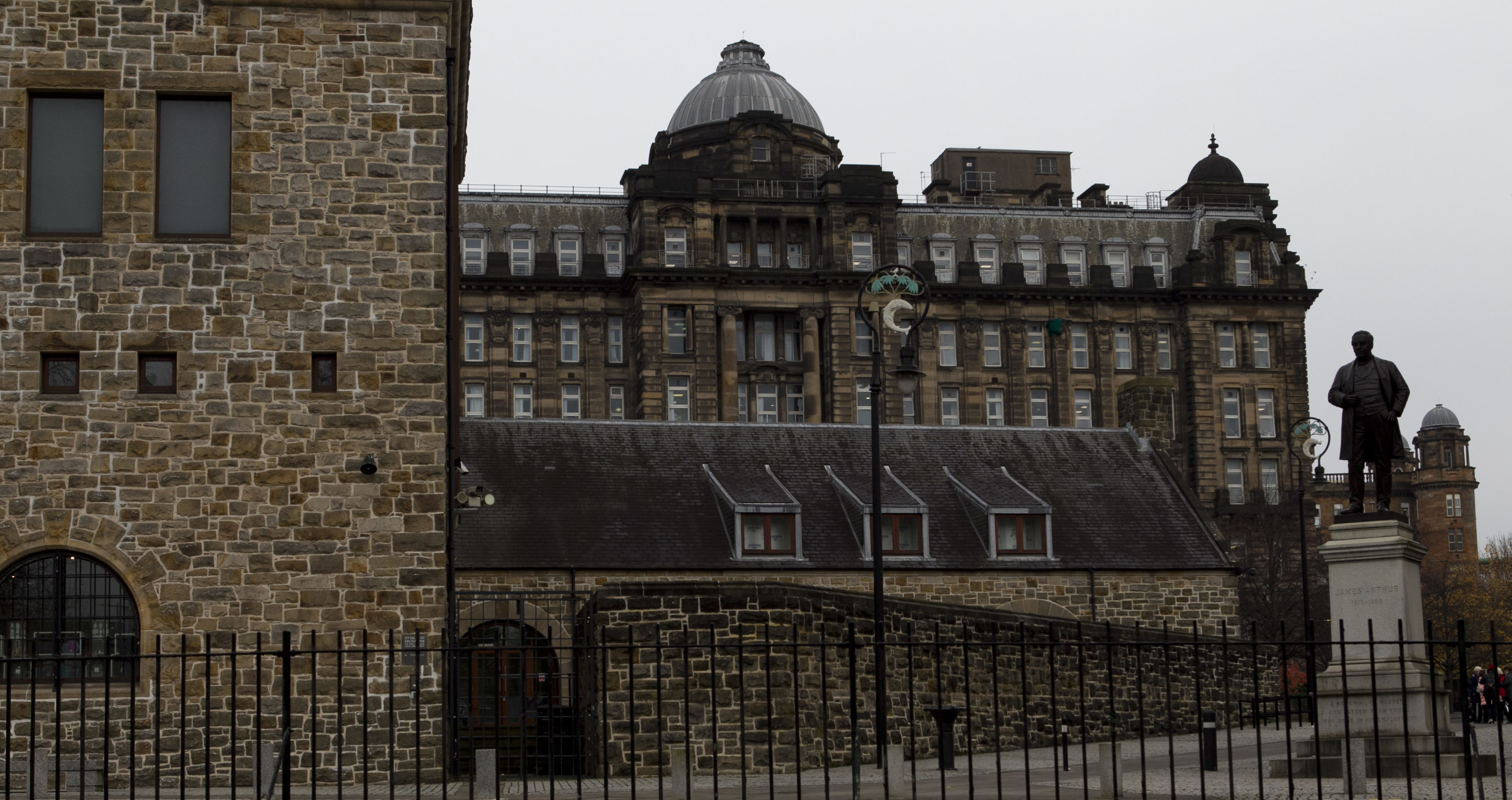 A WOMAN has told of her anguish and anger after she miscarried her baby in a hospital toilet after waiting more than an hour in a busy A&E waiting room and enduring a four-day delay for an emergency scan.
Jennifer Meikle, 38, has revealed the trauma of losing her baby as she begged staff to transfer her to the hospital's maternity unit.
Eleven weeks pregnant, she had been forced to wait for an hour in the waiting room on a Friday afternoon after explaining to the receptionist that she was bleeding heavily and fearing a miscarriage.
After going to the toilet, she suffered a haemorrhage and, bleeding heavily, lost her baby in a cubicle.
Her sister, Sharon Wood, who was with her, found a doctor in the corridor outside but, despite being promised immediate help, Jennifer waited another 15 minutes before a nurse arrived.
Last week, 10 days after her traumatic ordeal at Glasgow Royal Infirmary, Jennifer said: "I waited over an hour in A&E, knowing I was losing my baby.
"During that time I was approached by other patients asking me for cigarettes and money.
"It was awful. No woman experiencing a miscarriage should be subjected to this, especially when they are vulnerable and obviously distressed.
"I went to the toilet and began to lose my baby on a dirty, wet floor.
"I then had to gather it up and put it into freezer bags.
"When I asked what I should do with the bags, no one knew.
"I had no option but to put my baby into my handbag, and a staff member agreed.
"It was like being in a Third World hospital or war zone."
The mum-of-one says she was told to attend the Royal's A&E department when she called its maternity wing's early pregnancy assessment team on Friday, June 27.
Jennifer had called the hospital three days earlier after she had concerns about her pregnancy but was told she would have to wait four days for an emergency scan.
Speaking from her family home in the south side of Glasgow, Jennifer said: "I knew I was at serious risk of losing my baby and wanted to get to the maternity hospital quickly.
"I called my sister Sharon, and had no choice but to make my way to A&E.
"I then had to queue up in front of a crowded waiting room and explain to the receptionist that I was losing my baby.
"There was little privacy. Meanwhile, Sharon was pleading with staff to transfer Jennifer to the hospital's Princess Royal maternity unit, a few hundred yards away.
Sharon said: "They refused, saying that Jennifer would be seen soon.
"She was wheeled into a noisy, bayed area, with her clothes soiled.
"I was angry that she was having to endure this when she was losing her baby.
"It was no way to treat a mum at her most vulnerable.
"We were not in a Third World country.
"We were in an NHS unit in the heart of Scotland's biggest city."
Jennifer said she was not transferred to the maternity unit until five hours after arriving in A&E.
Once there, doctors told her she needed emergency surgery to prevent her from bleeding to death.
Jennifer said: "I really wanted to get out of the hospital after the worst experience of my life.
"However, a doctor told me that if I went home, I wouldn't be alive tomorrow.
"They needed to stop the haemorrhaging."
Jennifer has reported her ordeal to NHS Greater Glasgow and Clyde and will meet with managers this week.
She believes women miscarrying should go straight to maternity units and wants to know why mums suspected of a miscarriage have to wait four days for emergency scans.
"No mum should have to accept this," she said.
"The person in scanning apologised that they couldn't give me an earlier appointment.
"I don't know if a scan would have saved my child but I should never have been left to go through a miscarriage in an hospital toilet."
NHS Greater Glasgow say they are reassessing how mums who miscarry are treated in A&E.
A spokesman said: "We were extremely concerned to hear about this patient's experience when the family contacted us and we have already offered an immediate apology.
"We take this matter extremely seriously and a meeting has been arranged with the family to discuss their experience further so that we can ensure that similar situations do not occur in the future.
"Women experiencing a suspected miscarriage are advised by the early pregnancy assessment team to attend their emergency department in case they require acute intervention. We will now review how this pathway can be improved following this case."
Scottish Conservative MSP Annie Wells said: "No one should have to endure what this woman went through.
"She's shown immense courage and dignity throughout a completely unacceptable situation.
"Clearly more needs to be done to ensure other women who find
themselves in this heart breaking situation are treated considerably better, with far more sensitivity and care."