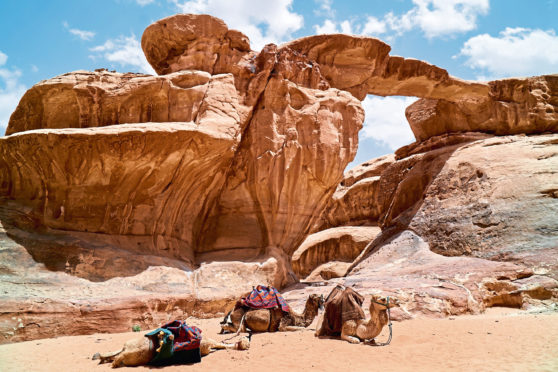 Gytha Lodge accrued six million readers on a storywriting platform before securing her first book deal.
She Lies In Wait is out on March 21 and is a dark thriller about six school friends whose camping trip has deadly consequences.
Gytha, who is also an award-winning playwright, lives in Cambridge.
---
FEW wonderful holidays begin with a disaster, but my expedition to Egypt and Jordan managed to.
My travelling companion found at the check-in desk that his passport had expired, meaning he had to stay put.
I was 22, and nowhere near as confident as I am now. But I couldn't afford to lose the money I'd paid, so I got on to the plane and went.
Arriving on the first part of the trip, which was aboard a cruise ship, I realised how lonely it can feel on a boat crammed with people.
The problem was less that I was travelling alone, more that I was the only youngster amongst the passengers.
I was the lone twenty-something amongst retirees and the occasional family with very young kids.
My instinct was to retreat. To hide. As talkative as I have always been, I could also be hideously shy in new situations.
But on this trip, I wasn't allowed to hide. It turned out that there were twenty-somethings on board, but they were the serving staff, the chefs, and the yoga teachers.
This warm group took pity on me, and quietly pushed me to unbook the package trips I'd agreed to. They would take me under their wing instead.
I so very nearly declined their kind offer. I shouldn't be going off the ship without a tour guide, surely? But I had a strong romantic streak as well as a cautious one, and it won out. I found myself saying yes.
And so, instead of experiencing coach trips, I was taken to dockside bars and restaurants. I was driven around Wadi Rum, squeezed with seven others into a jeep that looked like it might fall apart.
I was dragged out to the mountains late at night look at the stars, armed with baklava and a hip flask.
These wonderful unplanned things worked a sort of magic on me.
I learned that saying "yes" opened up a world of possibilities.
The fear of the unknown, and of losing control, is what I ended up writing in to my first book.
In She Lies In Wait, Aurora is 14, and as fearful of the new as I once was. Aurora has to make a choice, too. She says "yes" to life, and the consequences of that one decision are huge.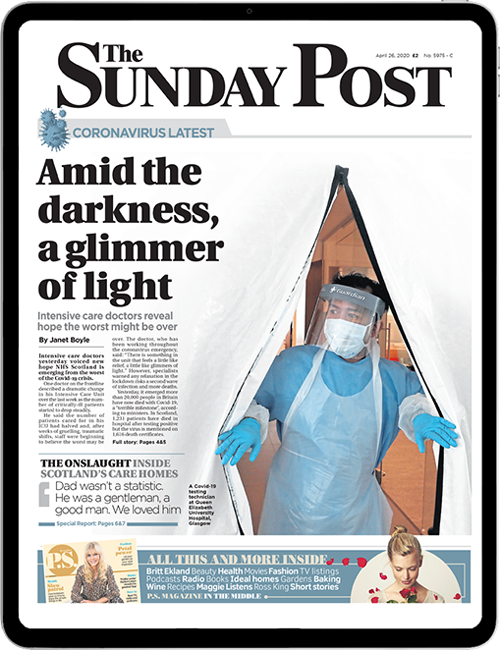 Enjoy the convenience of having The Sunday Post delivered as a digital ePaper straight to your smartphone, tablet or computer.
Subscribe for only £5.49 a month and enjoy all the benefits of the printed paper as a digital replica.
Subscribe