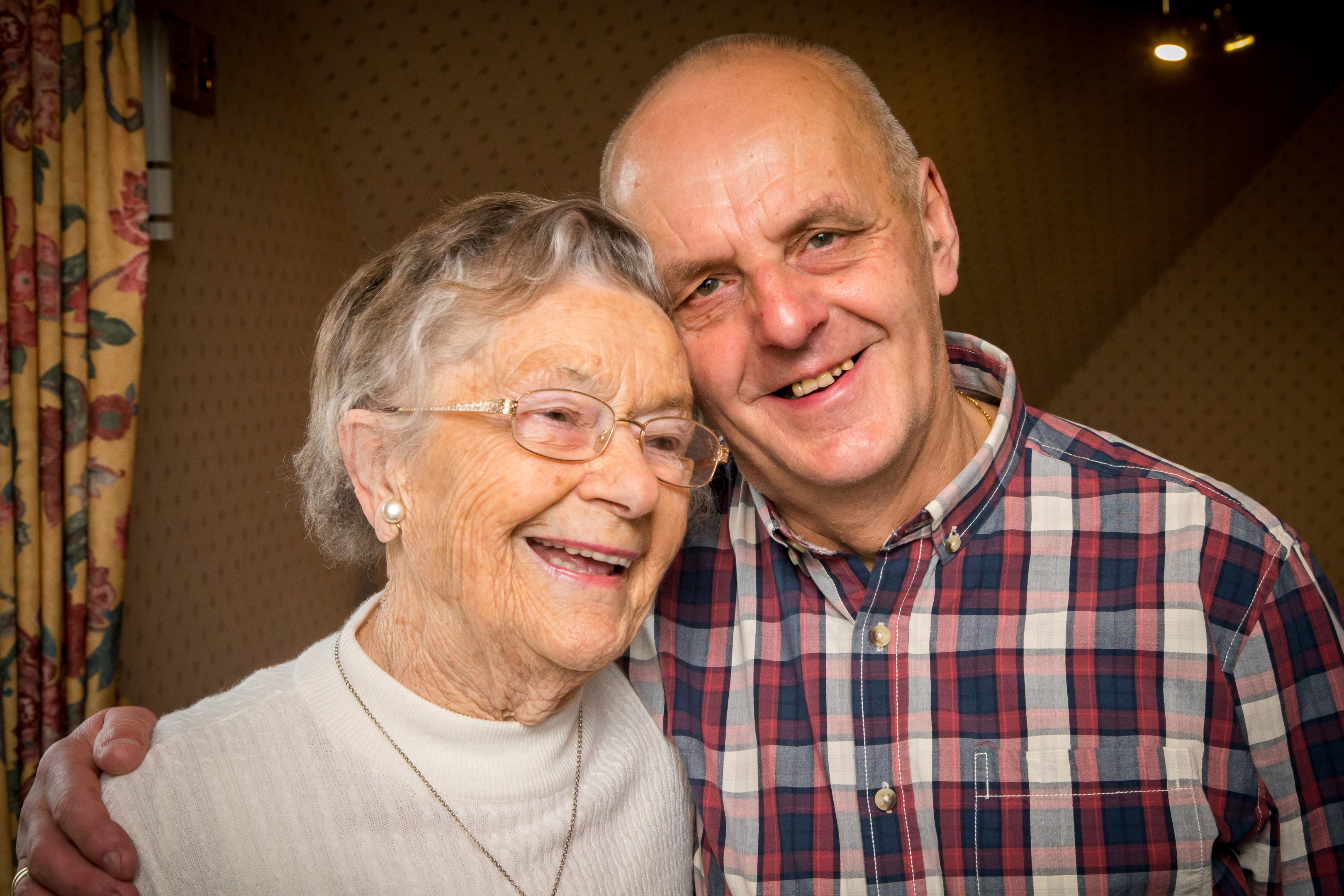 HANDS clasped and overcome with emotion, this is the moment they've waited more than half a century for.
The Sunday Post was there to document the reunion of Bill Douglas and the nurse who saved his life as an infant, Margaret McInroy.
We revealed their incredible story last month after Bill, a semi-retired chartered surveyor, tracked down the 91-year-old former ward sister Margaret who "loved and cared" for him in his "darkest hours" more than six decades ago.
In our New Year edition, we told how Bill launched a search to trace the nurse who cared for him round the clock as an infant.
The Edinburgh-based 66-year-old found his guardian angel living in Shipley, Yorkshire – and has now been reunited with her.
Little did Bill know, Margaret had always wondered about what had happened to him too – and even kept pictures of Bill as a baby to remind herself of him.
Speaking in the aftermath of the reunion that took place in Margaret's home, Bill said: "It was very emotional.
"There were a lot of cuddles, kisses and tears.
"She told me she had often thought about me as the son she had never had."
Bill was just a few days old when he was taken to Dundee Royal Infirmary in 1950 for emergency treatment and kept under the care of senior ward nurse Margaret.
He stayed there for five months, forming an unforgettable bond with Margaret while doctors struggled to diagnose what was the matter with him.
He was finally sent home to his parents' farm in Kincardineshire with his frantic mum and dad – Denis and Dorothy – told to expect the worst.
But plucky Bill refused to surrender to his mysterious condition and battled back to health.
Little did he know his mum was secretly sending pictures to Margaret, by now married to an eminent pathologist and living in England.
Bill said: "I knew Margaret had a picture of us together when I was a baby but didn't know she had more photos.
"When we met she produced this picture of me as a toddler on a Shetland pony called Trixy we had on our farm. On the snap I could see my mother's handwriting saying 'Billy Douglas, aged two and a half'.
"My mum must have sent pictures to Margaret over the years."
Sprightly Margaret, who has three grandchildren and a great-grandchild on the way, insisted on cooking Bill a meal of steak and apple crumble when he visited to celebrate.
The feast was washed down with a bottle of champagne provided by Bill.
"It was lovely to finally meet after all these years," said Margaret. "We got on like a house on fire and are making plans for him to come and visit again soon."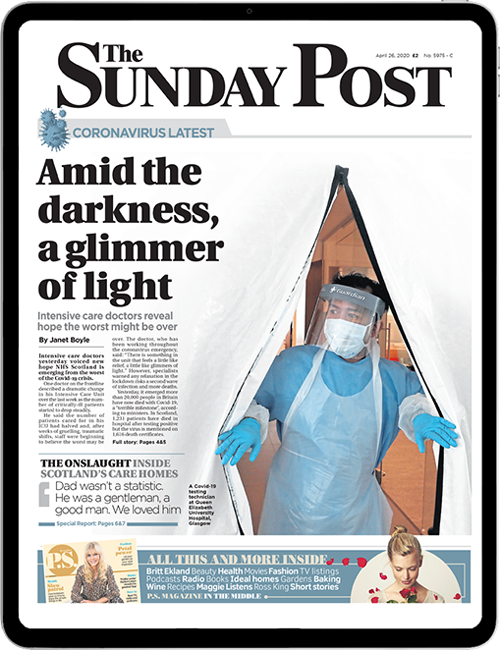 Enjoy the convenience of having The Sunday Post delivered as a digital ePaper straight to your smartphone, tablet or computer.
Subscribe for only £5.49 a month and enjoy all the benefits of the printed paper as a digital replica.
Subscribe