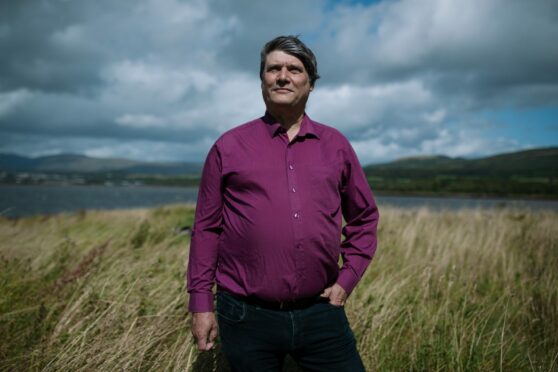 Graham Morgan was diagnosed with schizophrenia when his first son was just months old. A few years later his son would become accustomed to finding his dad hiding under the floorboards in a silly hat, convinced his family were safer if he hid himself away.
Now, after 40 years of treatment for mental illness, Morgan is the vice chair of The Scott Review, which recommends legislation surrounding mental health.
As someone who has experienced treatment and care first hand, Morgan is in a unique position to help those dealing with mental health problems. Though the pressure of his high-powered role, which sees him attend conferences across the world and address the United Nations, is regularly interrupted with spells in a psychiatric hospital under the Mental Health (2003) Care and Treatment Act, legislation he helped to create.
This is the "wonderful and awful" life of a paranoid schizophrenic.
"I do spend a lot of my time thinking I would be better off dead, even though I undoubtedly have the best life I have had in decades," said Morgan. "It's something very strange, but, for me, very real."
Morgan bares his soul in a new biography Blackbird Singing, out this week, in a bid to help people understand what it's like to live with mental health issues – and how you can still lead a full and meaningful life while fighting your demons. The book offers a unique insight into his often surreal world as he strives to attain a 'normal' life when, as the author admits, nothing is really "normal" at all.
"There are a lot of books written about depression but very few about people with schizophrenia, and even then by professionals or family members, not by the people with it. This is an experience I wanted people to hear about," he said.
Blackbird Singing is an ode to the years that have passed since Morgan's first memoir, Start, was published in 2018, telling of the breakdowns, the harshness of his marriage and the beauty of falling in love with his partner, Wendy.
His latest book tells of life with Wendy, living through lockdown and the grief of losing parents, and family dramas. It's an honest, from the heart, sad, funny and terrifying tale of balancing life and mental illness.
Morgan lives in the small coastal town of Cardross, on the Firth Of Clyde, with Wendy, her children Charlotte and James, Dash the dog and rabbits Pumpkin and Bon Bon.
As well as his role with the Scott Review, which looks at the way mental health law is working in Scotland, he works for the Mental Welfare Commission for Scotland and has been made an MBE for services to mental health. He is also subject to a Compulsory Treatment Order, which means he can be detained in hospital against his will.
The 59-year-old, who has a son from his previous marriage, admits his life is not perfect but it's a world away from decades gone by. And it's all thanks to Wendy, who loves him for who he is. "I am still here, and I still smile, and I still love, despite my lack of practice at it. Despite my fear that I will never get it right," said Morgan.
"I experience the wonder of waking up with someone I love and being kept alive when I am determined to die – and I'm grateful for wakening to see the dawn and knowing I have another day to face."
It's been almost four decades of a mental health journey that started when he began self-harming and threatening to take his own life.
"I was first diagnosed with borderline personality disorder when I was about 20," he said. "I had been a privileged child growing up. I had never experienced much hardship but in my late teens and early 20s became self-destructive.
"I was admitted to hospital at 20 after a suicide attempt. And I had no idea what to expect. I assumed there would be bars on the windows and people screaming all day and night. But it wasn't like that at all. It was a big old hospital being run down for closure. There were holes in the walls and broken windows.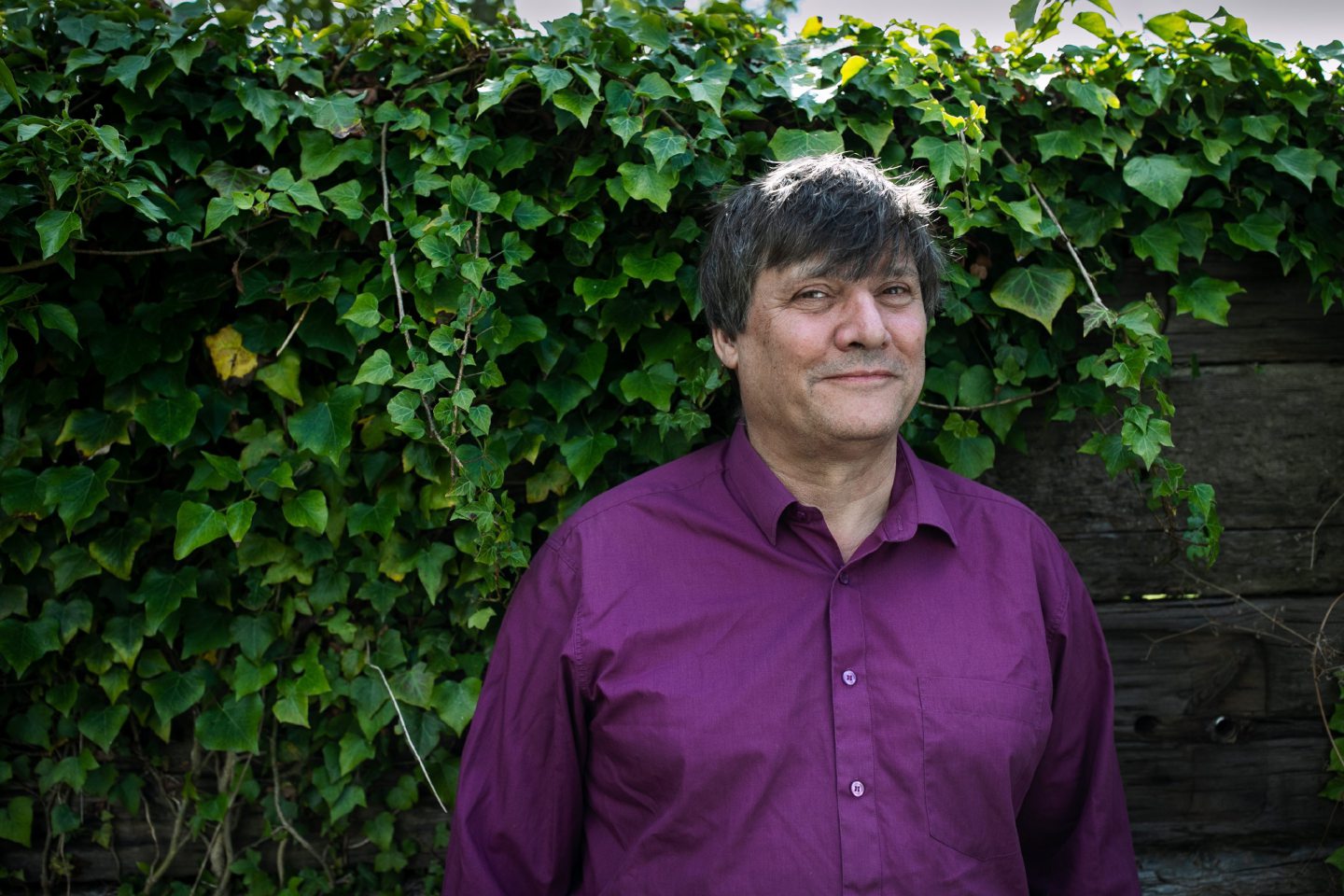 "But some of it was really good. The nurses were really friendly and in the evenings we got to go to the pub – and it was the nurses who took us there! That would be unheard of now.
"Initially it was really confusing though. I had no idea what was happening and nobody explained it to me. I didn't have a diagnosis I understood."
It wasn't until eight years later that medics confirmed paranoid schizophrenia, and Morgan began to realise there was a medical reason for his behaviour.
He said: "Five months after my son was born, I got the diagnosis. In some ways, it was a relief. I realised it was a real live illness. I always felt my experiences were my fault so it was reassuring to know they weren't.
"It had a big impact on my life and in the early days it was really hard. I was going in and out of psychosis when my son was very young. At one point I was living under the floorboards because, in my head, I thought I was evil and it would protect everyone from me.
"My son, who was about three, would come up to the trap door and see me there. I don't think a young child should be seeing that…their father dressed in a weird hat and oil skins, hiding under the floorboards. When the people who love you know all you can think about is killing yourself, it does cause trauma around you.
"It's an illness but it's something that has come from me which means that the people I am close to have suffered unbelievably."
Morgan separated from his wife and later met Wendy, who works in mental health. He claims her understanding of his condition saved him – and helps him live as close to a normal life as possible.
"Wendy is very used to being around people as weird as me," he joked. "We have a black humour about it. She'll make fun of me when I do stupid things. Lots of people like me don't even have friends, let alone a loving family. I'm so lucky. They just accept it. I feel so privileged because I realise many people don't have that."
Morgan also feels lucky to have a career, as nine out of 10 people with his diagnosis are out of work.
After landing a job as a community health worker 35 years ago following a period as an in-patient, Morgan has worked in mental health most of his life and has worked his way up the ranks.
In the course of this work, he has been named joint service user contributor of the year by the Royal College of Psychiatrists and, lately, has spoken at the United Nations about his and other people's experiences of detention.
He said: "It is very unusual for someone diagnosed with schizophrenia to be working in such a high-powered role.
"It's accepted that I will occasionally send weird emails to my line manager or need to go off and be sectioned sometimes whereas other workplaces might be less forgiving."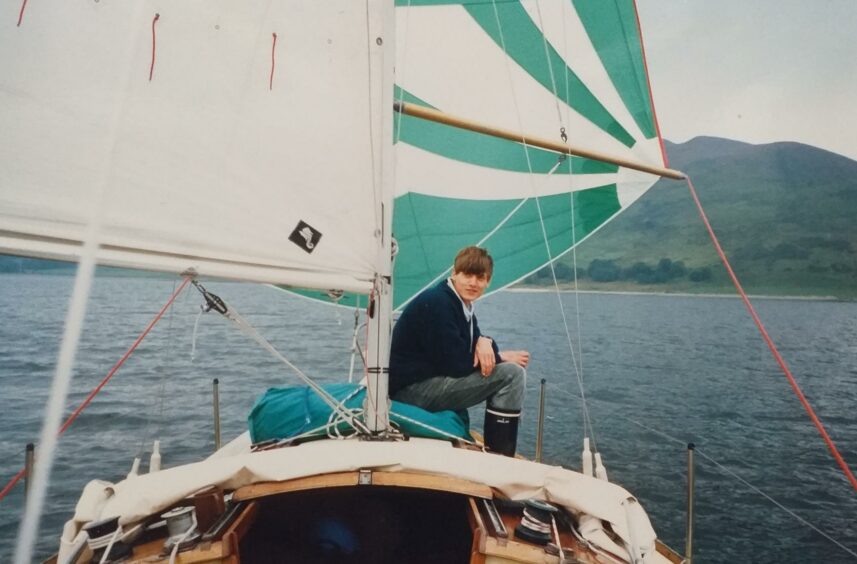 Morgan copes by working part-time – and getting help when his mental health becomes unmanageable.
He said:"The sense of responsibility sometimes has felt overwhelming. Sometimes I haven't coped. The pressure in part contributed to taking sick leave when I was very suicidal. My main support has always been Wendy, who has been amazing, especially in making me work less hard and my boss who persuades me that there is more to life than work and changing the world. They do a great job of keeping me on an even keel."
During lockdown Morgan, who has worked in community heath for 35 years, took sick leave willingly for the first time, without being detained. He said: "I constantly feel like I need to prove myself despite having an acceptable diagnosis. But I am getting better at recognising when I need time off. I accepted I needed some time and I took it."
It was during this time that the foundations of Blackbird Singing were laid. Morgan said: "Most of my adult life, I have been working to help other people express their views. I wanted to speak very genuinely and honestly about my life and how I have experienced it.
"I wanted to show you can have schizophrenia and have the most wonderful life and awful life at the same time. I wanted to show that when things go wrong, whether it's dealing with the death of your parents or a mental illness, life carries on.
"You still have to take the children to school, make dinner, do the washing and that's a really strange feeling. When you're in the midst of something that's breaking into pieces you are doing the routines of everyday living."
Morgan's first book has been used as a textbook by academics, as well as student nurses and psychologists, to help them better understand the impact of mental illness from a patient's point of view. And he hopes his second offering will do the same.
"At the time you are being cared for, the last thing you want is to be cared for," he said.
"I hope this can break down the barriers between us and the professionals. Sometimes the system fails us so I hope it can ultimately lead to better practice."
Morgan says working in the mental health sector and attending places like local help group Jean's Bothy in Helensburgh, which offers mental health support, are the things that really help make a difference.
"Other people with mental health problems are my community, the people I do not have to wear a mask in front of.
"Between us we learn and think of how the world could be different – I am not really helping anyone but myself.
"When I'm among my own, it's a place of laughter and some sadness and the most incredible feeling of belonging and connection and somehow that ends up helping others which is wonderful and which I end up getting paid for!"
---
Blackbird Singing, published by Fledgling Press, is out on August 31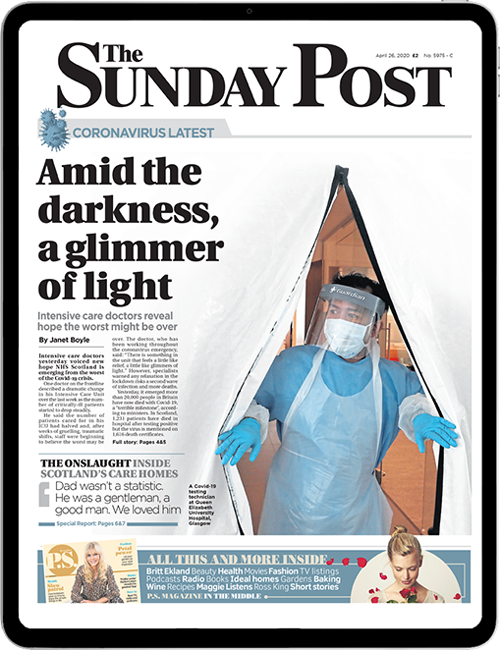 Enjoy the convenience of having The Sunday Post delivered as a digital ePaper straight to your smartphone, tablet or computer.
Subscribe for only £5.49 a month and enjoy all the benefits of the printed paper as a digital replica.
Subscribe