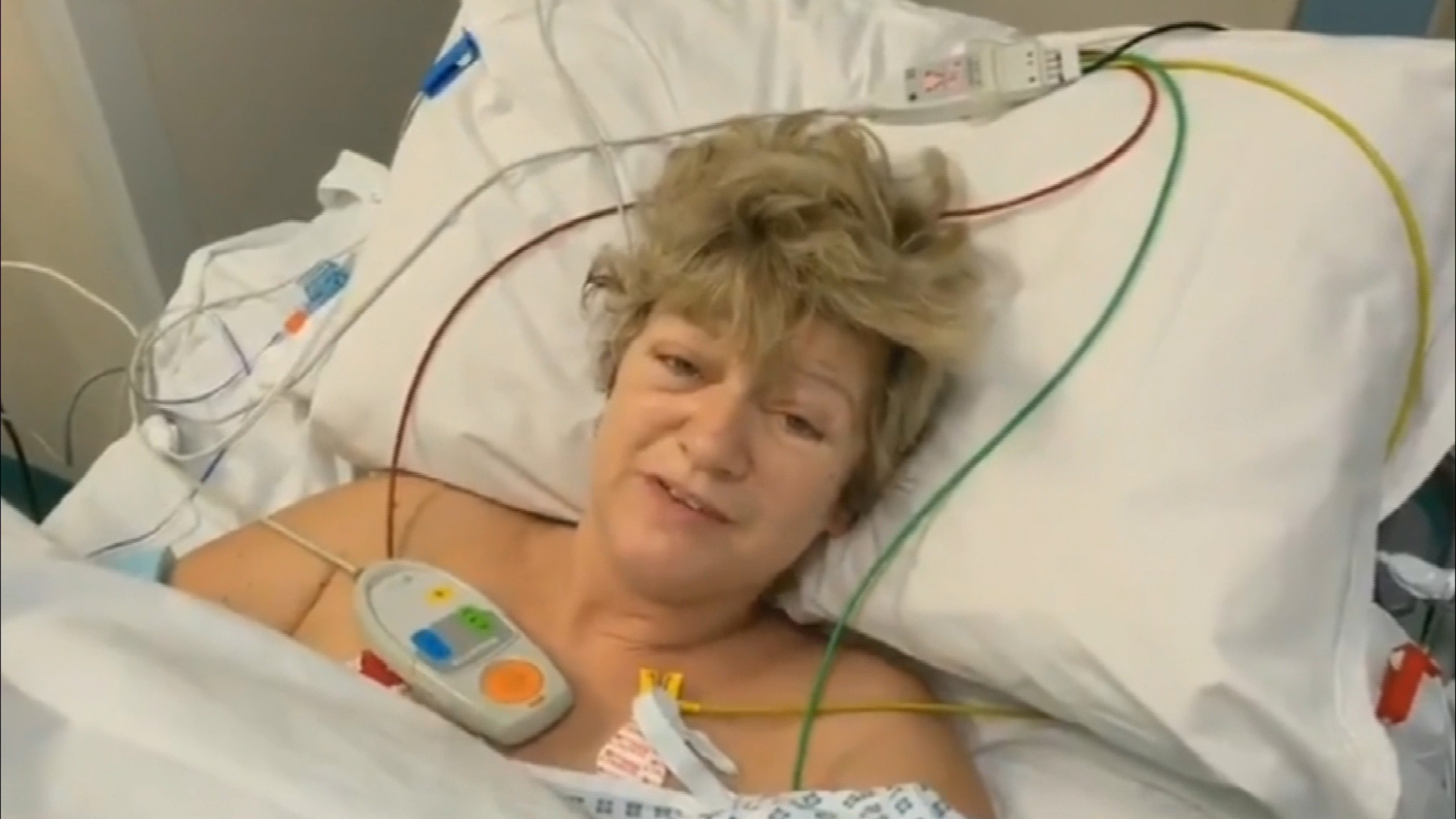 THE surgeon who removed Corinne Hutton's hands almost six years ago has revealed how he helped lead the double transplant operation that gave her new limbs.
Professor Andrew Hart had to remove the hands after Corinne developed pneumonia and septicaemia as she fought for her life. Doctors had given her just a 5% chance of surviving.
But Professor Hart's skill, precision and foresight in that operation in 2013 allowed surgeons to give Corinne, a quadruple amputee from Lochwinnoch, new hands five years later when he was a key member of the surgical team at Leeds General Infirmary.
He said: "Although there hadn't been any hand transplants in the UK when I was removing them, they had been done elsewhere in the world.
"I had spent a year down at Leeds and knew what they were trying to set up. So even then we had half a thought to looking ahead to a possible transplant because Corinne seemed as though she would be an ideal candidate.
"Her injury was a perfect indication for transplant, but you can never be sure she'd be suitable, or would want, a transplant.
"So you have to make everything the best you can regardless. We were trying to keep the wrists and bones that would allow her to do as much as possible.
"But we were also looking to restrict blood transfusions to maximise the number of people who may be a donor in the future.
"And physically the best option was to keep the nerves at the point where they branch down into the hand. If you can keep all those terminal branches it gives you much more scope when you do the transplant to put them back in the right place.
"So the nerves that should be for the thumb can go there and the same for the other fingers."
But Professor Hart knew the devastating impact of Corinne's quadruple amputation.
"She did far better than we could have imagined with what she was able to do after the surgery. Losing both hands and both legs is pretty hard to cope with but she is an amazing individual."
Professor Hart kept in close contact with Professor Simon Kay and the Leeds team when they began doing transplants, starting with Doncaster man Chris King's double procedure in July 2016.
And when, finally, a match was found for Corinne, Professor Hart dashed to Leeds to be part of the transplant team.
For Corinne, the call she got on the early evening of January 7 came years after she'd hoped it might come – but, thankfully, weeks after it might have.
She developed a serious chest infection in December, sparking major health fears because she has had two thirds of one of her lungs removed.
She was only allowed out of hospital a couple of days before Christmas and had hands become available earlier she would have missed out on the life-changing surgery.
"I'd had a dozen false alarms – there had apparently been 20 times when they thought it might happen but they'd stopped telling to save the disappointment – so I didn't think this would be any different," said Corinne.
"But every time I asked a question, they told me the checks had been done and I was good to go. I'd had a little black case sitting packed and ready to pick up at a moment's notice.
"When I went to get it, though, I'd obviously unpacked it at some stage thinking I'd never need it and it was empty."
A middle-of-the-night ambulance journey to Leeds General Infirmary followed and by lunchtime on Tuesday, January 8, the 12-strong surgical team were in place.
It was headed by Professor Kay, who had subsequently performed four further transplants after the pioneering first procedure, with Professor Hart by his side. "We had two surgeons who went to do the retrieval from the donor," explained Professor Hart, who coincidentally lives close by Corinne in Lochwinnoch.
"They made a final assessment that the hands were suitable and then brought them back to Leeds General. We then operated on both sides of Corinne in one theatre while the other surgeons were in the next door theatre operating on the hands.
"With every cut you make, you have to decide what level to cut at. You are always trading off function against simplicity and essentially you're trying to make a custom hand for the patient.
"There were two consultants at each of her arms, identifying the nerves and all the different tendons."
Finally, with all the last minute checks and cuts done, the painstaking process of attaching Corinne's new hands began.
"The bones are plated, like you'd do with a normal fracture," explained Professor Hart, who worked on Corinne's left hand.
"The tendons are done in the strongest way, by weaving them together and then stitching them. Once all that is complete you get to the nerves. That requires microsurgery, so you get the microscope in. The stitches required are the diameter of a human hair.
"It needs to be done very carefully and precisely so you get the orientation of the nerve right.
"Then the blood vessels are joined up.
"The arteries are done first as you want some blood to go to the hand and bleed out and get rid of any toxic products from the hand. You want to flush those through before you join up the veins. That's possibly the hardest bit of the whole thing.
"Corinne would have been through lots of intensive care, which meant a lot of cannulas had been inserted leaving very few veins to work with.
"And at least one of her arteries wasn't too good, so it took a fair bit of technical work. It was a bit of a challenge."
At last, after 12 long hours, the massive procedure was completed just after midnight. Corinne was to wake up from the anaesthetic in the early hours.
And when her head cleared, she had the first sight of the hands that would make her life so very different.
"My brother Davy had driven down overnight and it was him who said: 'Look, you've got hands'," she said. "With my right hand in particular I could do a wee wiggle straight away.
"I had built it up in my head that initially the hands wouldn't feel like mine, but then over time I could convince myself these were my hands. But it was the complete opposite.
"Straight away they were my hands and I had to remind myself that someone had given them. It was bizarre."
And for Professor Hart, it was a case of coming full circle, the joy of attaching new hands almost six years after the sombre matter of having to remove Corinne's.
"It was nice to see a completion in her care," he admitted. "While you are doing the individual elements of the procedure you are only focusing on that and not thinking about anything else.
"But afterwards you do. Corinne deserves to get the very best possible results and you want that to happen.
"It's a very long day's work but also a very satisfying one, being part of a big, highly competent, team of people.
"And at the end of it you have someone like Corinne who will make the very most of the hands."
For Corinne, while the future is full of excitement and possibilities, there is a long way to go.
"Some people think I've had the operation, got my hands and that's it. But this is really just the beginning. I have to be careful because there is absolutely no way I'm going to mess things up and risk these hands.
"That just isn't going to happen. So although people are really keen to come and see me, I'm asking them to please stay away as I can't fight off any infections.
"I'm thrilled at the work the surgical team have done and the way the scars have been minimised.
"Now I'm going to do my bit and devote the next 12 months to my hands."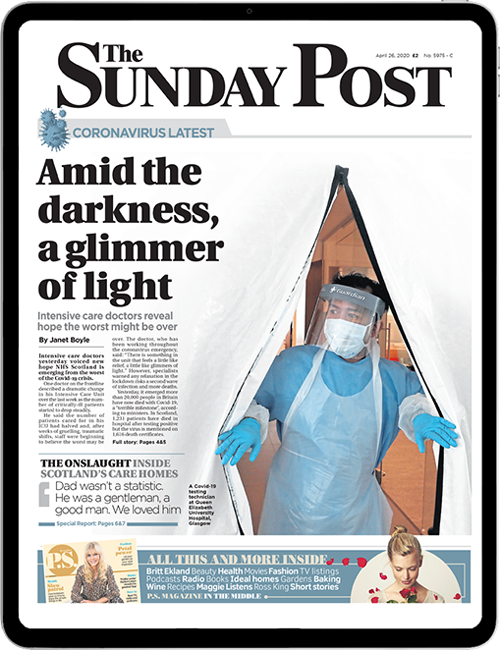 Enjoy the convenience of having The Sunday Post delivered as a digital ePaper straight to your smartphone, tablet or computer.
Subscribe for only £5.49 a month and enjoy all the benefits of the printed paper as a digital replica.
Subscribe