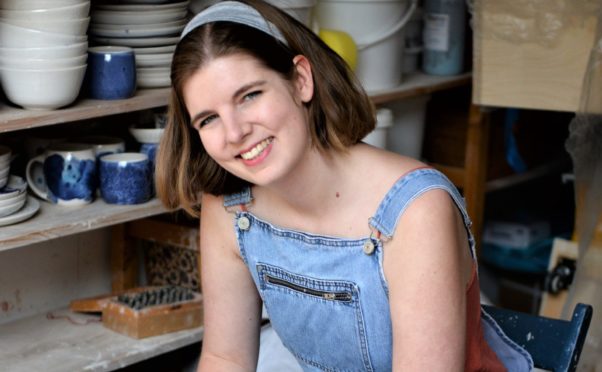 Author Elizabeth Macneal is recovering from a sleepless night when P.S. catches up with her at her new home.
"I'm having a baby. A boy. And he is already a little acrobat. He keeps me awake with his night-time acrobatics," she laughs.
The irony is not lost on her. Her second novel – Circus Of Wonders – tumbled off the press and soared to the top of the book charts.
And it looks on course to mirror the success of her star 2019 debut that took the book world by storm and transformed the life of the 32-year-old from Edinburgh.
The Doll Factory ignited a 14-way bidding war, landed a six-figure advance and deals in 29 countries and sparked a fight for television rights. It now looks set to hit the small screen with the production company that brought noir detective drama Marcella to ITV and Netflix.
Not bad considering she almost dumped the working manuscript in the bin. Elizabeth, who confesses to being "a stingy Scot", admits that she did at least pay off "a fair chunk" of her mortgage on the back of the first book, as well as setting up a creative writing scholarship in memory of her cherished, late grandparents Enid and Arthur Bourne – to whom the debut was dedicated.
But she still struggles to believe her "jaw-dropping" success – she was told by her grandparents that she'd never make it as a writer and her typically self-effacing mother was embarrassed by the debut's publication.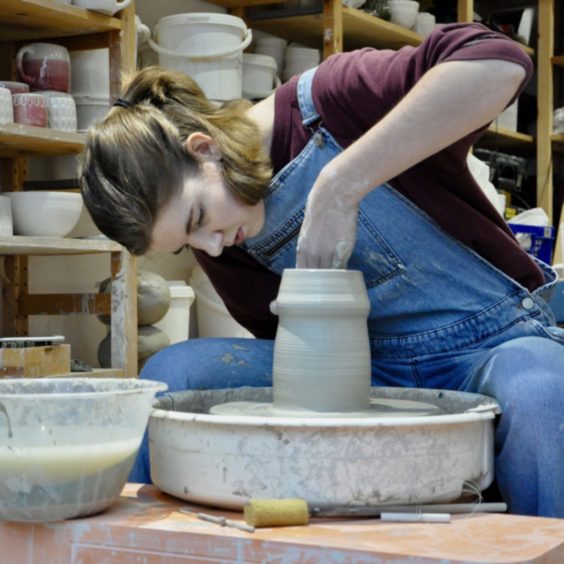 From the riverside London suburban home she shares with husband Jonny, Elizabeth tells P.S: "The baby's due date is July 13th. We have picked a name but we are keeping it secret. It's a name that is very special to me and luckily my husband likes it.
"We really hoped for and wanted a baby. It's wonderful that he is happening. We have just moved home. We decided to buy a house in need of huge amounts of renovation, which we are doing ourselves; that, having a baby, a new book out, so not much on at the moment! I would have loved to move back to Edinburgh but it just doesn't work with my husband's job. All of our holidays will be visits to Edinburgh. He can be a little Scottish kid for 10 weeks of the year at least!"
The writer, who made the terrifying leap from a high-powered career in management consultancy in the City to become a potter and fully-fledged author, remembers like yesterday the phone call that brought the life-changing news. "My jaw did physically drop," she says. "It was the strangest thing. I always thought jaw-dropping was a cliché but my mouth was hanging open. I was in my pyjamas on the sofa. My life was completely transformed by that moment but the rhythm of my day is pretty much exactly what it was before and I quite like that."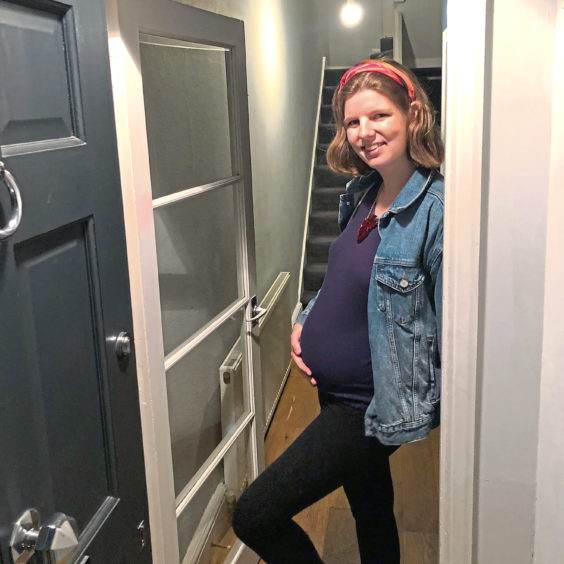 Most thrilling for her is the £7,000 scholarship she set up at the University of East Anglia (UEA), where she studied creative writing and is now part of a glittering alumni that includes Kazuo Ishiguro, Ian McEwan and Anne Enright.
"My grandparents were incredible people and I miss them so much. I dedicated The Doll Factory to them and I wished they had seen this (success). It is a nice way for them to be in on it, naming this scholarship after them. They would be absolutely blown away by it. They used to read all of my stories and my novels and I know they didn't think I'd ever make it as a writer because they told me – they really did!" she laughs.
"My grandfather worked for the same company his whole life. He thought I should have stayed in a very safe job. I remember him saying I was good but I wasn't good enough and I should be very careful not to throw away the security of a job to write when it probably wouldn't work out.
"Saying that now makes him sound like he was strangling my dreams but he was being extremely protective and loving and was scared that I would make a huge mistake and spend my whole life chasing something I could never attain. He would have laughed himself senseless if he'd known I would have a book published in such a wonderful way."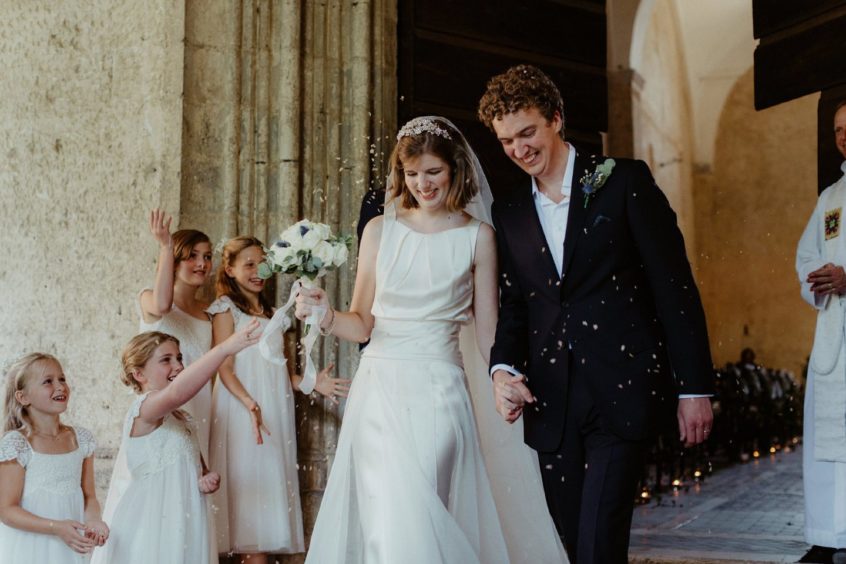 Elizabeth, the oldest of four siblings, adds: "My grandmother was a big reader and they were such proud people. They would come along to anything I was doing. Me and my siblings were their only grandchildren and they wanted to be so involved in our lives. That was so special to us. They even moved from Swansea to Edinburgh when I was 10 just to be closer to us. I was 24 when I lost them. It was completely devastating.
"My grandfather was 83 and my grandmother 85 but she had dementia for her last years. They died within four months of one another. They would have been so proud but I like to think that somehow they know."
She went to Edinburgh's St Joseph's primary school but showed an early flair for English and won a coveted scholarship to attend the city's exclusive Fettes College, later studying English at Oxford University before moving into corporate life.
"I worked as a management consultant in the City for five years after graduating, and it was toxic as a woman," says Elizabeth. "I'd get up at 5am each morning to write. I'd put in four hours of writing before starting a 12-hour day."
Taking up the calming hobby of pottery served as a release from the day job. She set up a kiln in her garden but her beautifully crafted pots and mugs sold so well she was able to leave her job and concentrate on pursuing her childhood dream of writing.
"Children like to imagine and make things up, but I never grew out of it," she says.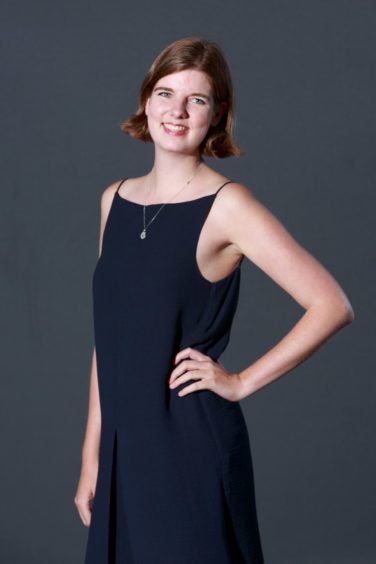 The path to authorship wasn't easy, though, and she had two children's novels rejected in what she describes as a "crushing" experience.
Elizabeth started her novel for grown-ups while still on the university course. She remembers: "I had written the first 5,000 words of The Doll Factory which my workshop group were really enthusiastic about. And then I wrote the next 5,000 and it just fell off a cliff. The workshop was very down on it, it wasn't working, I didn't have some of the key characters in place and it wasn't really finding its way."
She remembers telling her tutor, author Joe Dunthorne, that she should throw it away but he persuaded her not to give up. Seven months later she landed a staggering publication deal. Now he jokes that he wants her royalties.
"It wasn't the book that needed to be chucked in the bin, it was those 5,000 words and I needed to start all over again," she reasons.
While the book deal had Elizabeth buzzing, her mum, a social worker, struggled with its success: "It's just that she is such a wonderful and modest person and so afraid of being seen as boastful."
The novelist remembers her mother panicking on one outing: "She saw her friend walking towards us and she turned to me and said, 'Elizabeth, whatever you do, don't mention the book.' She didn't even tell her book club.
"I went to the book club six months after the publishing contract and they said, 'Are you still working in London in the City?' It was then that it dawned on me that she hadn't told them.
"Now it is very different, she is very on board with it. It is so sweet. For about a month after The Doll Factory was published, she walked around Edinburgh carrying it very prominently."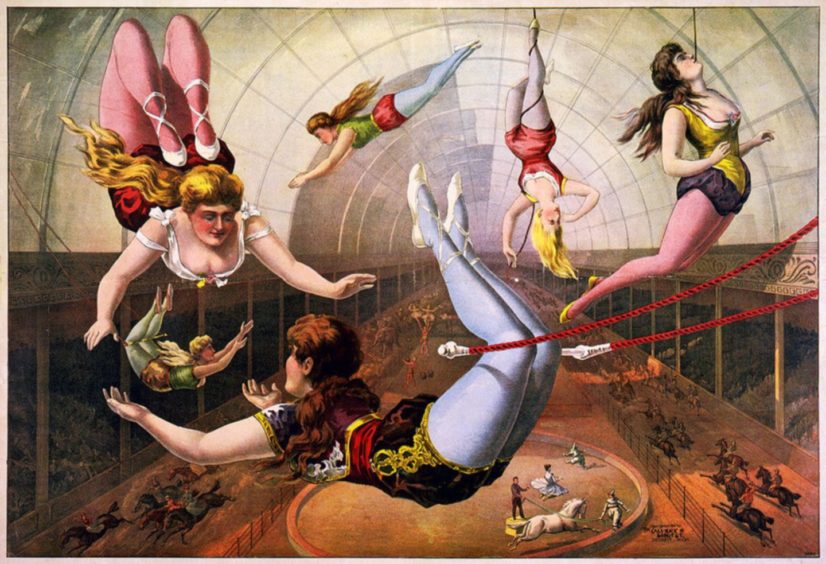 It was the Edinburgh Festival Fringe and an antiquated postcard, or "carte de visite", of a Victorian circus performer that inspired her latest book.
In it young flower-picker Nell, her body a "constellation" of birthmarks, is sold to the circus by her abusive father and carried off by fanatical ring master Jasper. But with performers – bearded Stella, Brunette the giantess, and Peggy the little person Peggy – she finds a bond and an unconditional acceptance she had previously never known, and a future she could never have imagined.
Elizabeth explains: "I grew up in Edinburgh surrounded by street jugglers and circus performers; that absolute wonderful chaos that descends on the city every August.
"I went to one show and it was like putting those two pieces together; the carte de visite joined with the extraordinary vitality and physicality of the circus."
And so Circus Of Wonders was born. Does she ever think back to the debut she almost ditched and and all she might have missed out on? "Oh yes," she sighs, adding: "I am so glad I continued with it."
With two hit books under her belt, a TV series in the offing, and a longed-for baby on the way, surely it is a dream come true?
"Don't!" she says. "I'll start crying."
---
Roll up, roll up! An extract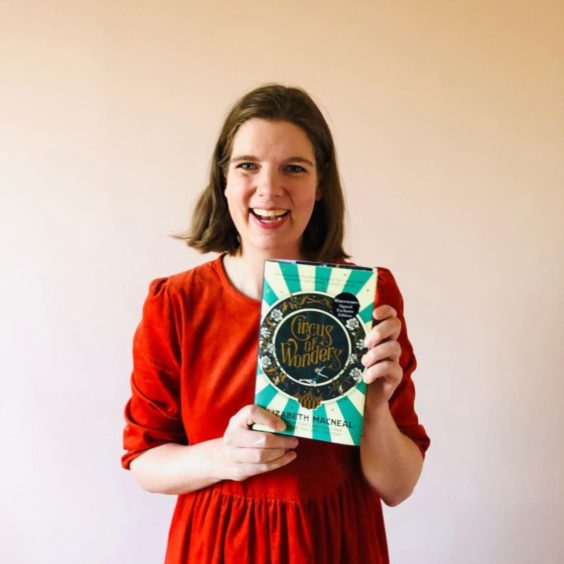 The circus is coming to town, and humble flower-picker Nell's life is about to change…
It begins with an advertisement, nailed to an oak tree.

"Jasper Jupiter's Circus of Wonders!" someone shouts.

"What is it?"

"The greatest show on earth!"

Everyone is shovelling forwards, tutting, shouting. A woman shrieks, "Watch your wings!"

Through a gap between armpits, Nell glimpses a fragment of the handbill. The colour sings, bright red edged in gold. An illustration of a bearded woman, dressed in a red doublet, golden wings clipped to her boots. "Stella the Songbird, Bearded Like a Bear!" Nell leans closer, straining to see the whole of the advertisement, to read the looping words. "Minnie, the Famed Behemoth" – a huge grey creature, long snouted – "Brunette, the Welsh Giantess. The World's Smallest Museum of Curious Objects" – a sketch of a white crocodile in a jar, the sloughed skin of a snake.

At the top of the handbill, three times the size of any of the other acts, is a man's face. His moustache is curled into two sharp brackets, cane held like a thunderbolt. "Jasper Jupiter', she reads, "showman, presents a dazzling troupe of living curiosities –"

"What's a living curiosity?" Nell asks her brother.

He doesn't answer.
From Circus Of Wonders, Picador, out now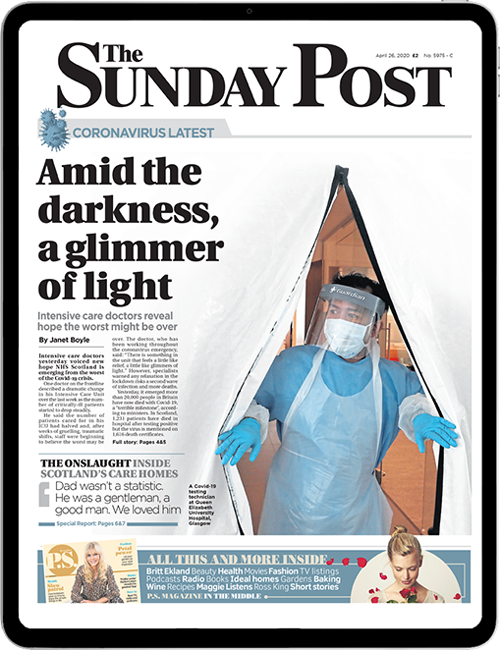 Enjoy the convenience of having The Sunday Post delivered as a digital ePaper straight to your smartphone, tablet or computer.
Subscribe for only £5.49 a month and enjoy all the benefits of the printed paper as a digital replica.
Subscribe