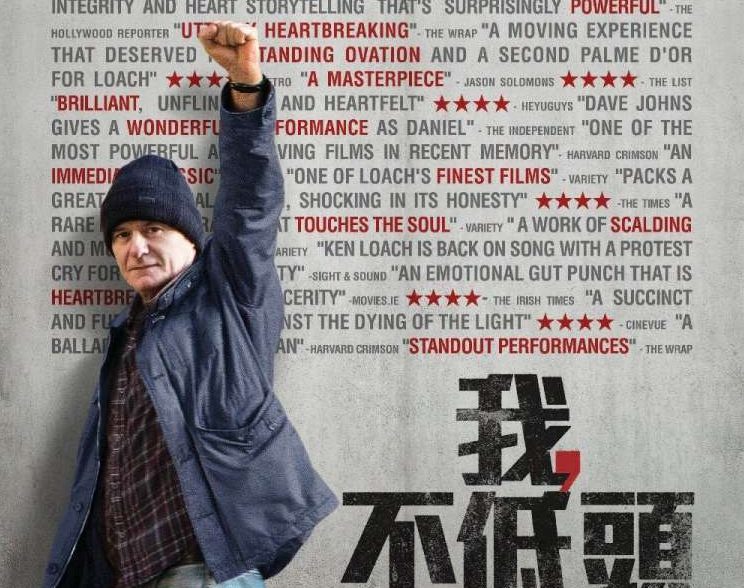 HIS stories have laid bare the despair and joy of lives led in the bleakest inner-cities.
Paul Laverty's home town, however, seems far from the powerful yet bleak tales told in movies like I, Daniel Blake.
Brought up in the rural beauty of Wigtown, before spending his teens in a succession of seminaries, a career as an award-winning gritty screenwriter seemed unlikely.
The writer behind critically-acclaimed movies like I, Daniel Blake, Sweet Sixteen, The Angels' Share and Carla's Song returned to his Dumfries and Galloway home town on Sunday September 24th to discuss his career as part of the Wigtown Book Festival.
The festival and a range of book shops has seen the town nicknamed Book Town and Paul has happy memories of his years there.
"I lived there from the age of four until the end of primary seven," said Paul, who was born in Calcutta in 1957.
"I have really strong memories of the place. There was a sense of total freedom, with no limitations on time. People weren't worried about where you were.
"It was such a small community and really marked my childhood."
After primary school, Paul went to a seminary in Langbank, Renfrewshire, and then Blairs College in Aberdeen.
He obtained a philosophy degree at the Gregorian University in Rome but rather than following a career in the church, he returned to Scotland and studied for a law degree.
Paul ended up in Nicaragua, where the Contras War was being played out, in the early 80s as part of the Scottish Medical Aid To Nicaragua group and it was there he had an idea for a screenplay.
Five years after first showing an interest in the idea, director Ken Loach made Carla's Song and they've been working together ever since.
"The reason it's worked is because we see the world from a similar point of view," explained Paul, who lives in Edinburgh with his partner, Spanish film-maker Iciar Bollain, and their three children.
During his research for each film, Paul speaks to people who are living the lives he wishes to show on screen.
"I, Daniel Blake was almost like journalistic work," Paul said.
"Some people risked their jobs talking to us. But all my characters are fictional, whether it's Liam in Sweet Sixteen or Joe in My Name Is Joe, but the morals of the story have to ring true.
"The world of Wigtown couldn't be more different to Joe and Liam's worlds, but if you work as a lawyer in Glasgow – as I did – then you become very aware of these worlds up close.
"I've talked to all sorts of people in this adventure of screenwriting – whistle-blowers, ex-policemen, ex-soldiers and activists.
"I'm always straight with them and explain I'm not out to copy their stories. I'm just trying to understand what they've been through, as these people are not often listened to."
The worldwide success of I, Daniel Blake caught Paul by surprise.
The movie examines the mountain of bureaucracy that many struggle to overcome in today's society and won the BAFTA this year for best British film.
But Paul had no idea it would affect an international audience.
"It's triggered great discussions about poverty and lots of people have become activists or volunteers at food banks after seeing the film. It's amazing to see how it's bled into society.
"But we also have to remember it's changed nothing so far. The government is still hard-nosed."
'Maybe the Scottish have a dark sensibility': Award-winning crime writer Graeme Macrae Burnet on success, stories and the Edinburgh Book Festival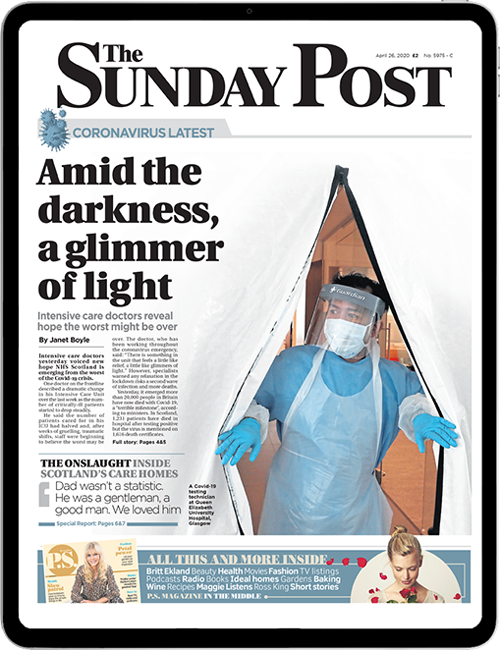 Enjoy the convenience of having The Sunday Post delivered as a digital ePaper straight to your smartphone, tablet or computer.
Subscribe for only £5.49 a month and enjoy all the benefits of the printed paper as a digital replica.
Subscribe