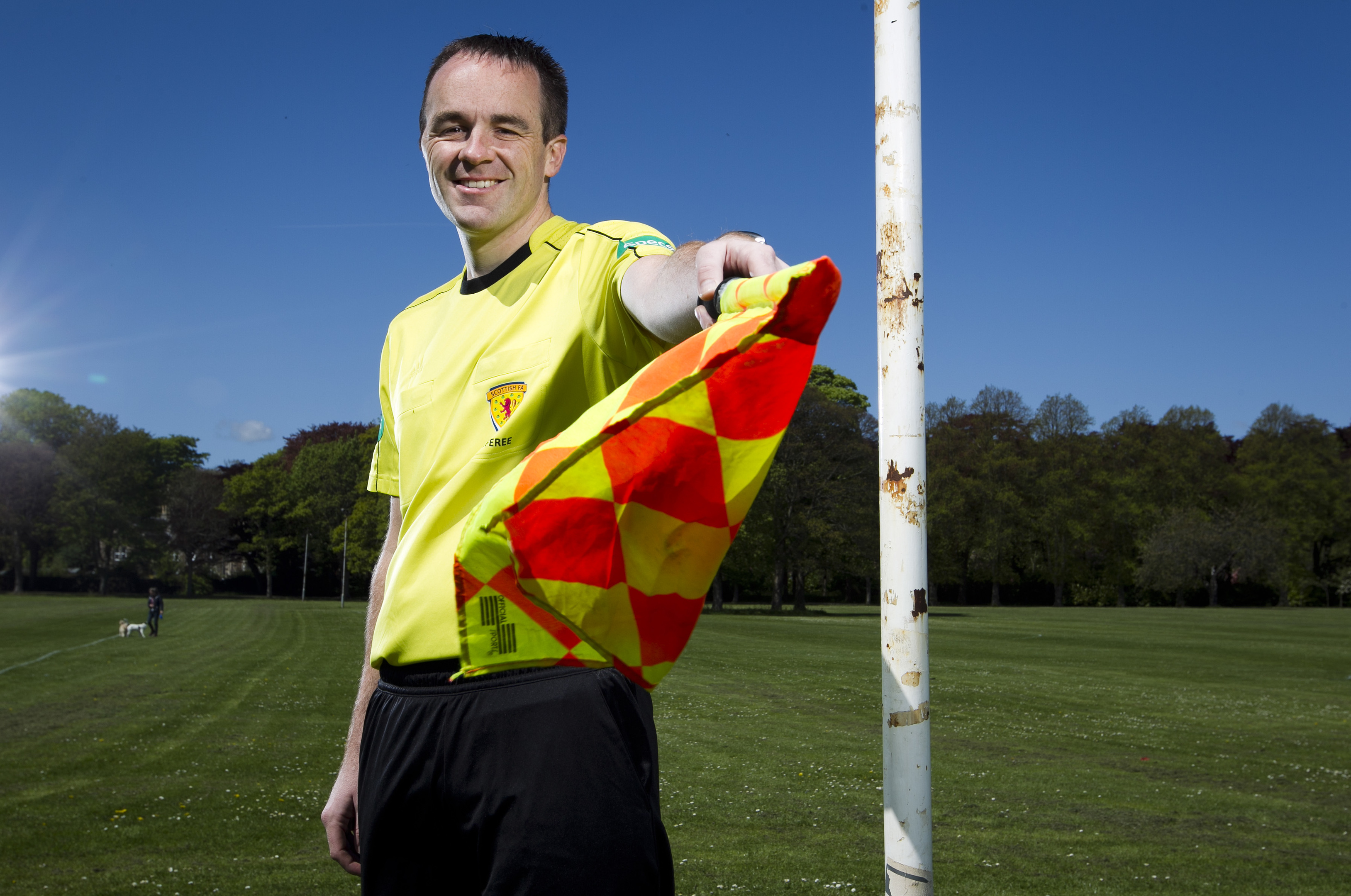 ALMOST since taking his first steps, Dougie Potter had lived to play football.
The toddler from a family of footballers loved nothing more than kicking a ball around.
But at the age of three, he was diagnosed with a brain tumour. An operation saved his life but his tumour meant he could never play football again.
Losing the chance to play for a team was agony but Dougie, now 32 and a respected referee, admits he could never give up the beautiful game.
He said: "The doctors told my mum and dad that heading the ball during a game could cause serious damage to my skull and brain.
"So any dreams I had of growing up to become a player were dashed years before I was old enough to join a school team."
He had become sleepy and unwell and was referred to Edinburgh's Western General where a brain scan revealed the tumour.
It was benign but if left untreated, it could blind him.
The operation to his skull left him with a surgical plate on the right hand side of his head and sidelined from playing competitive football.
It was tough call, coming from a football family where his dad Dougie ran the local Dundonald Bluebell Colts team and big brother Colin played.
"I had to accept that, especially as the decision has been made for me at the age of three," said Dougie.
"I had always kicked a ball from when I was a toddler but wasn't allowed to play any matches."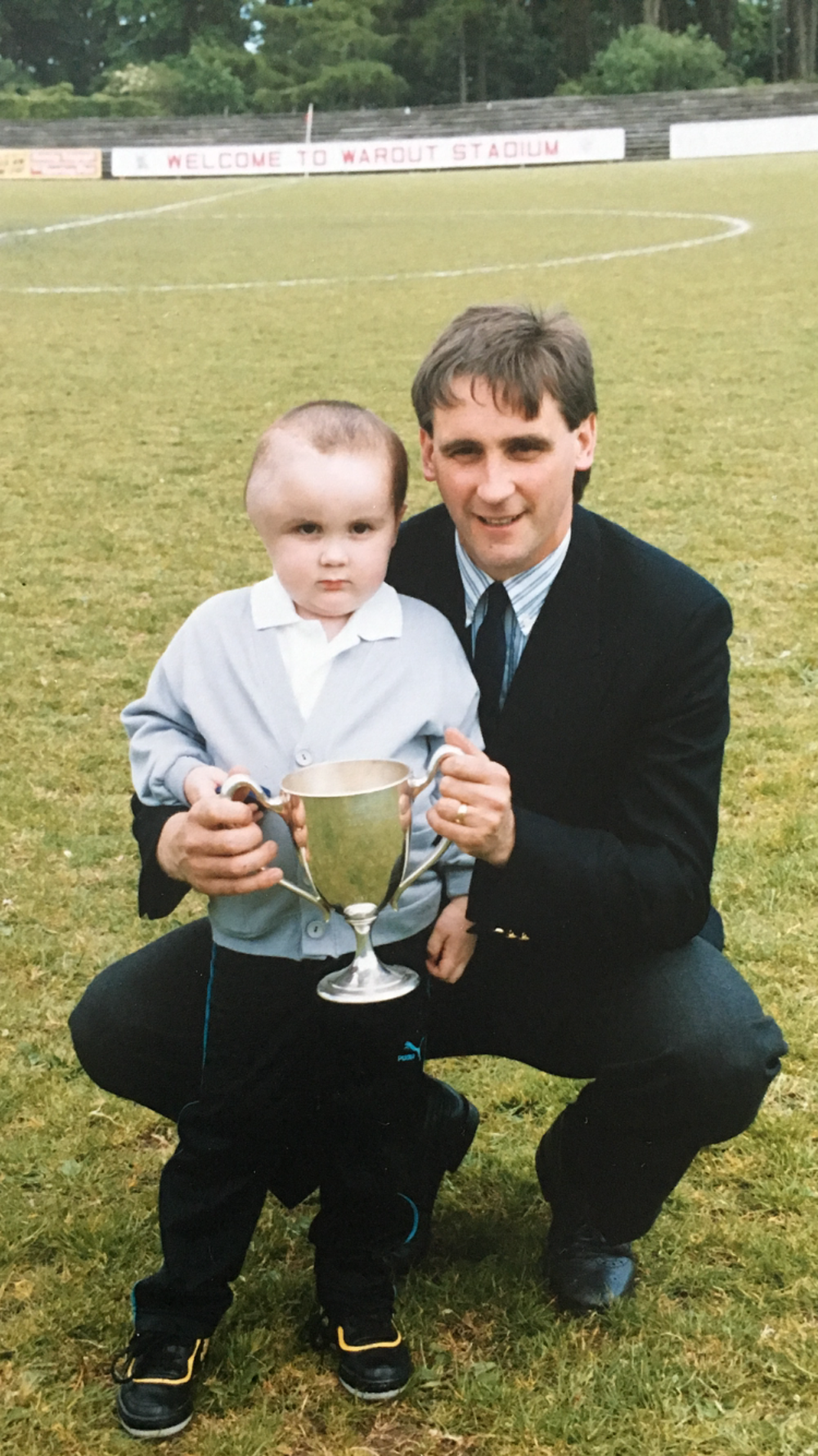 More surgery followed at 10 and 17.
By then Dougie, a police officer, had realised a way to stay in football by training as a referee.
He passed the exams at the earliest possible age, 16.
"The first game I refereed was a local youth league one in a nearby park.
"It was a milestone, after all I had come through."
It led to bigger games as he progressed through the junior league, first and second division and on to the Scottish Premier League.
Last weekend he refereed the UEFA Under 17 Championships.
"It was a great opportunity and I enjoyed every minute of it," Dougie said.
"After that it was straight into a spell of night shifts back at the CID in Methil, where I am based."
He combines his 30 games a year with his job as a detective constable with Police Scotland in Fife.
"They both call for fairness and coping with pressure," he said.
"I have been used to that from an early age.
"Brain surgery as a child made me grow up quickly and deal with life.
"Any decision you make at a football game won't be liked by 50% of the fans.
"The noise of the crowd is usually so loud that you cannot hear any individual jibes or put-downs.
"You switch off from it anyway, and concentrate on the 22 players in front of you. You can't let your attention drop for a second.
"I'll often go home at night and watch the games on TV, and check to see if I made the right call.
"Managers think we switch off afterwards but I'm often going over it in my mind, analysing the game.
"As a police officer I am often dealing with the victims of crime.
"Both jobs demand that you strive for fairness and doing what's right."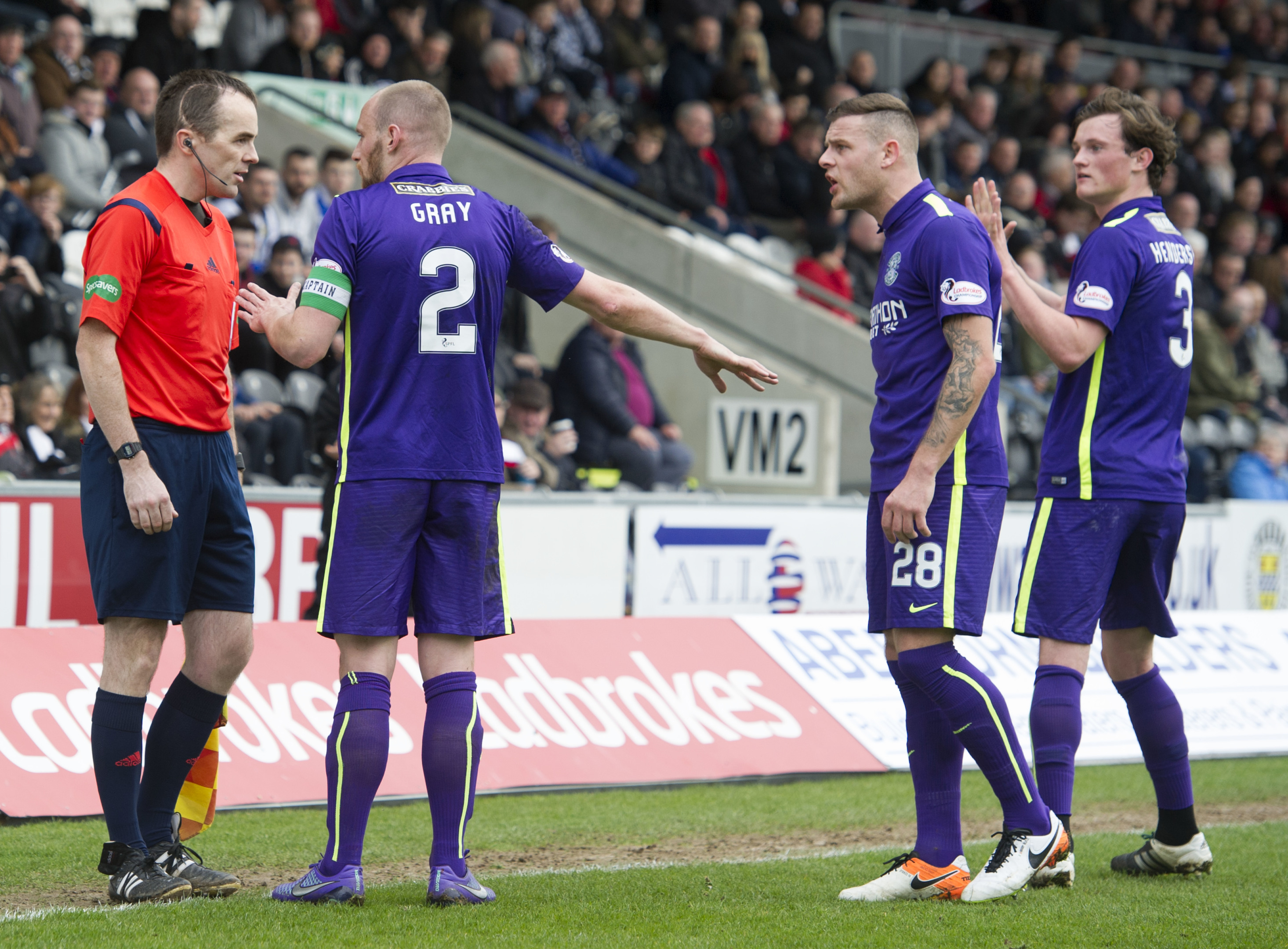 At home he is dad to sons, Ruaridh, four, and Euan, four, and husband to Steph.
Both sons love nothing better than kicking a ball
He believes that he would never have achieved his dreams without the unstinting support of his family and the expert medical help at Edinburgh's Western General Hospital.
"They have all been very good to me over the years," he said.
"They all helped me make it."
Regular scans have confirmed that the tumour has not regrown.
"I have had my ups and downs with my health but I always remember that some people are not as lucky and indeed, much worse off," he said.
"I may not have been able to play but I made a place for myself in football."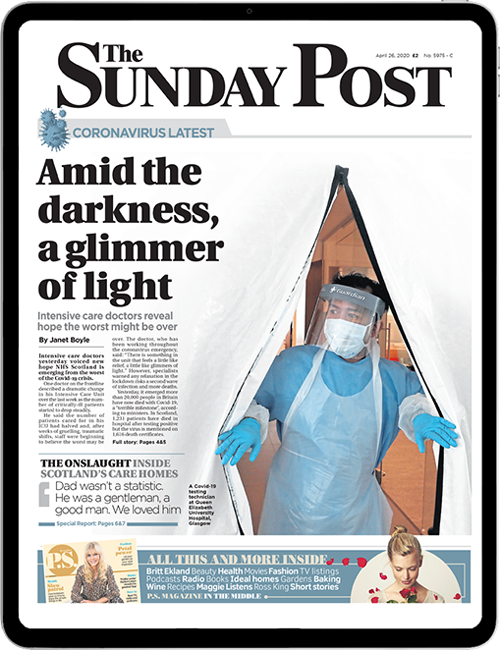 Enjoy the convenience of having The Sunday Post delivered as a digital ePaper straight to your smartphone, tablet or computer.
Subscribe for only £5.49 a month and enjoy all the benefits of the printed paper as a digital replica.
Subscribe