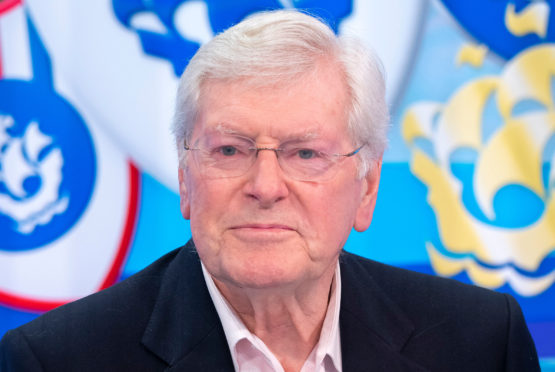 Television presenter Peter Purves has spoken of his shock after being dropped as a commentator from Channel Four's coverage of the Crufts dog show.
The 80-year-old told how he had rung the show's producers only to be told he was no longer required as a full-time commentator.
He said: "It was a body blow. I felt like I had been kicked in the stomach.
"I know Crufts only takes up four days, but it's my favourite week of the year."
He said that while the fee was not huge, the work it brought from dog shows around the country was a valuable source of income.
Despite presenting Blue Peter for 11 years, he has no BBC pension.
"Like the other presenters, I was self-employed. So I don't have a fat BBC pension. I don't have any pension at all."
Crufts' executive producer David Shanks said Peter would still have a part in Crufts.
"We're delighted he will continue to be part of our coverage and join us on-screen at the weekend of Crufts, the culmination and most-watched part of the four-day event."