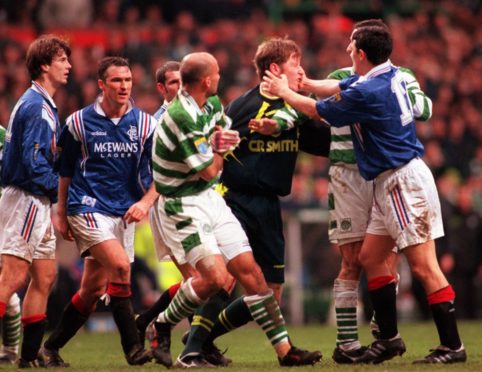 Charlie Miller is still tormented by the fact that Rangers didn't win 10-in-a-row in 1998.
With the Light Blues having opened up a sizeable gap on Celtic at the top of the Premiership, the former Ibrox midfielder is reminded of the turnaround in the great rivals' fortunes 23 years ago.
Back then, Rangers went from being the country's dominant force to also-rans, a situation the Hoops are currently having to contemplate.
As he looked ahead to Saturday's crucial Old Firm derby, Miller doesn't want to see any risks being taken in the second half of the campaign – or the mistakes of 1998 being repeated.
Miller told The Sunday Post: "The 1997-98 campaign was a strange season. I can't believe we didn't win the League. I am still gutted.
"We had top players and should have made it 10-in-a-row.
"I don't want anyone in the current regime to experience what we felt more than 20 years ago."
Proud to have played for the club, Miller burst on to the scene as a teenager in 1993, and won four titles.
He crossed for Brian Laudrup to head the winner at Tannadicde to win nine-in-a-row in 1997.
Reflecting on the following 12 months that led to Gers losing the title on the last day of the season, Miller said: " We had disruptions to our normal flow, things we weren't used to.
"Things such as Walter Smith announcing he was standing down. Brian Laudrup saying he was going to leave at the end of the season.
"Paul Gascoigne being sold to Middlesbrough with eight or nine games to go didn't help. We should have kept him until the summer.
"He was a match-winner, and when I think back to the final games of the season when we dropped points to Kilmarnock and Motherwell, Gazza would have produced individual magic to win those games.
"We also had injuries to Ally McCoist and Lorenzo Amoruso.
"Marco Negri was flying and had scored around 30 goals in the first half of the season.
"Then he got injured in a squash ball game with Sergio Porrini.
"It's hard to pick out any one thing. Maybe we signed too many players the previous summer?
"Maybe the legs had gone on a few of the players and too many were running on empty? We'll never know for sure.
"But I do know that Celtic got a lift from beating us 2-0 in the New Year fixture. We played them five times that season and that was the only time they beat us.
"That gave them a glimmer of hope. But we still had it in our hands. We had top players and should have made it 10-in-a-row.
"Believe it or not, I started that season as a right wing-back and played the first nine or 10 games.
"Then I was left out against Celtic and Walter didn't tell me why.
"We were to play Aberdeen the following weekend, and if I wasn't in the team and I planned to go see the gaffer. But I injured my ankle in training on the Friday, and was out for weeks and weeks.
"Overall, to play for Rangers was a brilliant experience and the happiest moments of my career.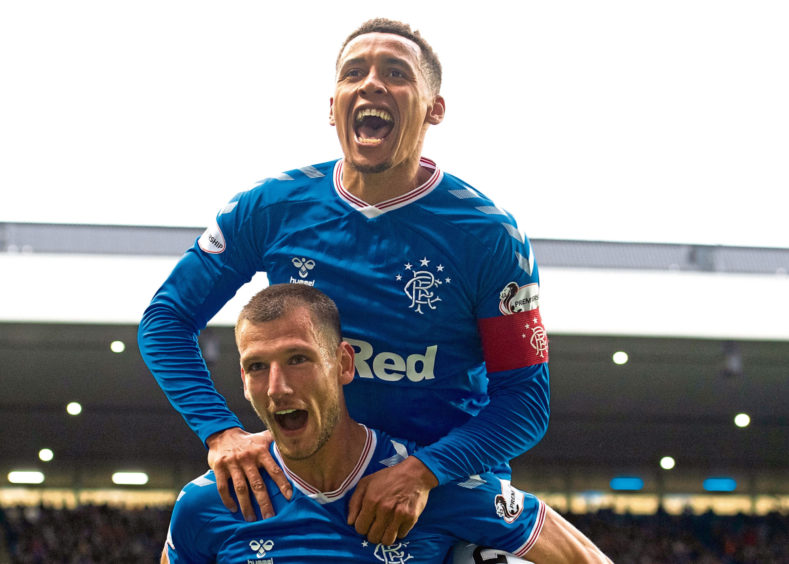 "I look at both teams right now, and there's a bit of role reversal," continued the 44-year-old. "Celtic look like the way Rangers were in February and March this year. Rangers are like Celtic after the winter break – rampant, full of confidence and belief.
"If Rangers can come through this run of games, and still have a good lead at the top, then they won't look back.
"Kemar Roofe has added something different to the team. Scott Arfield is playing exceptionally well. Glen Kamara is right on it, and scored a with a nice finish at St Johnstone the other night.
"Allan McGregor is a match-winner whenever he is called upon, while Steve Davis oozes class.
"Both have won titles with Rangers, and know what's required to get over the finishing line. I also would play James Tavernier and Borna Barisic in every single game. I wouldn't leave them out.
"No experiments. Stick with the tried-and-tested.
"The full-backs are too important to Rangers' style and formation. They worry the opposition.
"So I'd start with the best available XI for every game, and then make substitutions, and give players a run out when we are two or three up."
Miller is confident Steven Gerrard and the players will deliver the success the club craves to end years of hurt.
He admired Gerrard as a footballer for Liverpool, and what he achieved in the game. The Glaswegian reckons the manager is on his way to becoming an elite boss, and winning the title this season will be the first of many pieces of silverware.
Miller also praised the Rangers hierarchy for being loyal to Gerrard after last season's poor run of results after the winter break.
"The manager is really looking and sounding the part," he said.
"I enjoy his media conferences, as he is honest and breaks down the important parts of the game well.
"As a player, I loved him. He was one of the very best. I now see him developing into a top manager, a title-winning manager.
"He has belief in his players and they have belief in him. It's the perfect combination.
"The Ibrox board also deserves credit for standing by him. Not many Rangers managers get two years in the job without winning a trophy.
"But they backed him and have given him the chance to stop Celtic from winning 10. There is a long way to go but he is on the right track.
As he sits down to watch Saturday's lunchtime fixture at Ibrox, his former team-mate will be in the technical area trying to help Celtic get a victory to edge closer to Gers at the top.
Miller said: "I played with Neil Lennon at Leicester City for a short time. He loves to win.
"The way a section of the Celtic fans have treated him recently has been very poor.
"He deserved better – and despite clinching the quadruple Treble against Hearts in last Sunday's Scottish Cup Final – I think he will be hurting."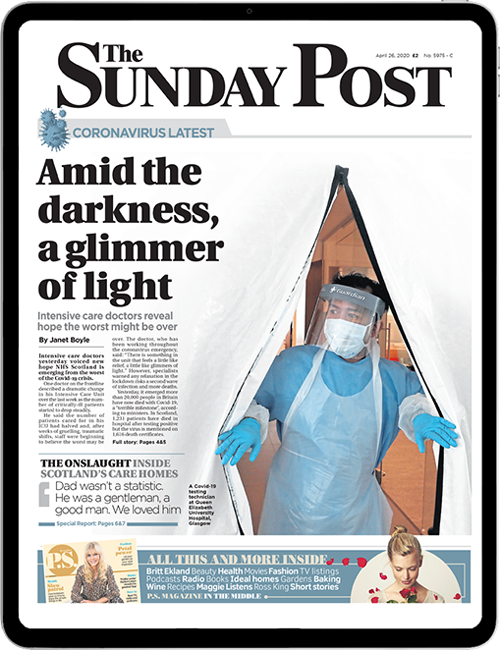 Enjoy the convenience of having The Sunday Post delivered as a digital ePaper straight to your smartphone, tablet or computer.
Subscribe for only £5.49 a month and enjoy all the benefits of the printed paper as a digital replica.
Subscribe