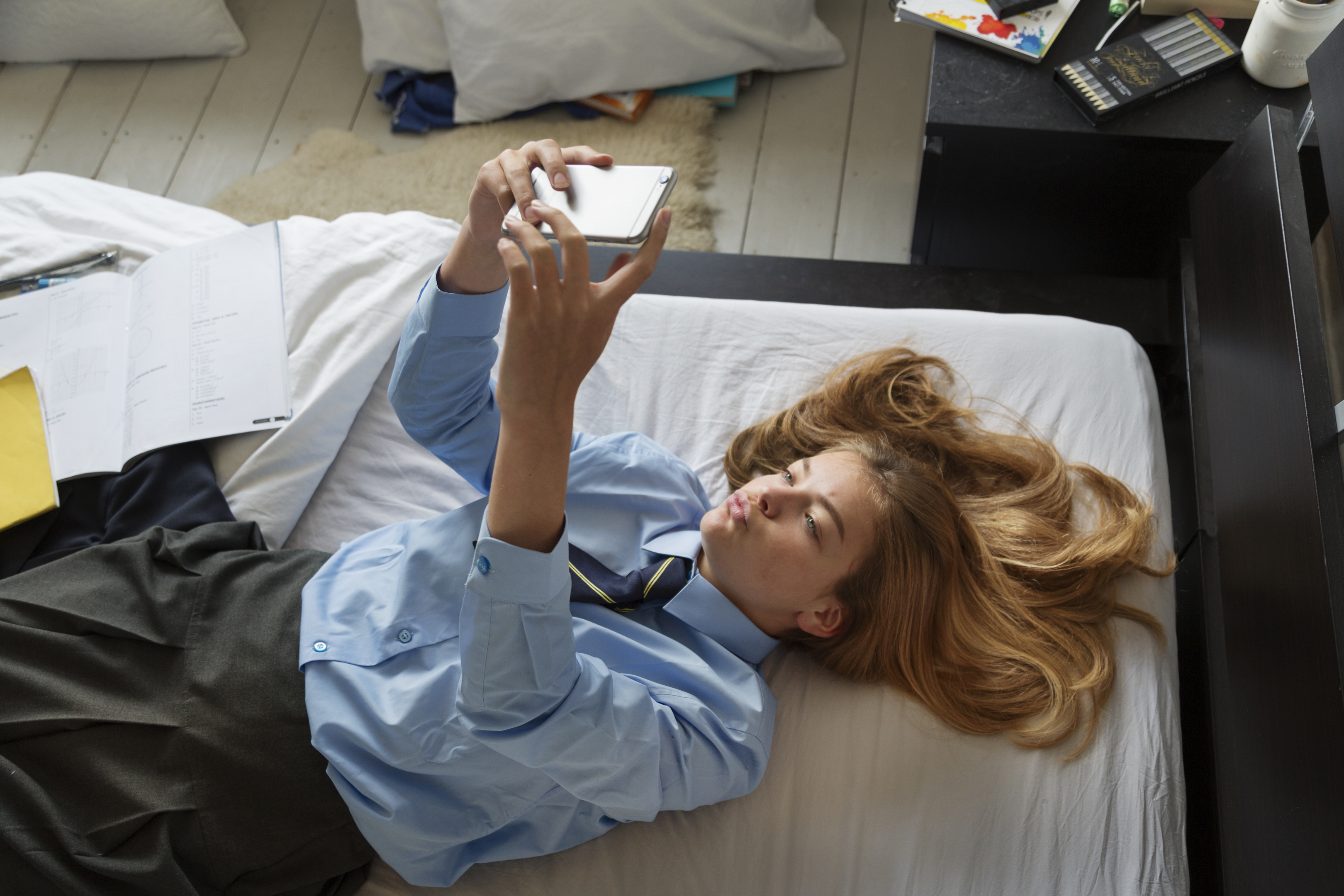 A conversation with her teenage daughter left Gillian Martin shocked, horrified and absolutely determined to slow Scotland's "sexting" epidemic.
The MSP had been talking to her 14-year-old daughter and some of her pals about how many young people were sending explicit, sometimes malicious, pictures on their phones.
Ms Martin said: "They were telling me things which absolutely horrified me but they were almost blasé about what they had heard.
"More and more young people are thinking it is acceptable that they can ask for sexual pictures or ask others to take pictures of themselves doing things.
"Sexting has almost become normalised, and we all need to do something about that.
"I'm convinced the only effective way to tackle this is through young people talking to other young people."
Ms Martin will next month hold a debate for MSPs to discuss the issue in Holyrood and there's a raft of sobering statistics which show the scale of online sexual crimes among young Scots today.
There were 10,273 sexual crimes recorded across Scotland in 2015/16, up 40% in the space of five years, and nearly half related to a victim under the age of 18.
According to the Scottish Government, in the last year more than 80% of victims of online sexual crime were female, with an average age of just 14, and 96% of perpetrators were male.
Ms Martin, SNP MSP for Aberdeenshire East, said it was a case of an 11-year-old lured into sending a half-naked selfie which first brought her attention to the problem.
In that 2017 incident, the picture was sent to a fellow pupil in the North East of the country but was quickly spread around other young people.
The mobile phone app used, Snapchat, informed the youngster nearly 30 screenshots of the image were captured on other mobile phones in just three minutes after it had been sent.
"I think what parents and perhaps the authorities as such don't realise is how widespread this is," continued Ms Martin.
"It is not just young adolescent lads trying to get nude pictures of girls. It can sometimes go both ways.
"I was told of a girl in a school where she had a friendship group where she was kind of like the queen bee – and she had nude pictures of all her friends, which she could deploy at will if people didn't do what she wanted.
Dev Kornish: 'We need to challenge the culture which shames victims'
"We know of suicide attempts by people who have been vilified on social media so we need to ask people why would they take that risk."
A breakdown of the sexual offences show cases of "communicating indecently" doubled to almost 1200 in three years to 2015/16.
After her members' debate next month, Ms Martin will also show some short films made by students at North East Scotland College which highlight the sorts of situations those caught up in sexting can find themselves.
---
The videos
---
A law was passed in Scotland in July making sexting an offence punishable with a prison term of up to five years but charities have warned that many young people are still not aware of this.
Kirsten Hogg, Head of Policy at Barnardo's Scotland, said: "The sharing of sexual images or text messages often comes to light because it is discovered by a third party, and not necessarily because young people themselves feel able to talk about it."
Chief Inspector Scott Tees, of Police Scotland's safer communities' team, said: "The practice of young people sharing indecent images is very concerning.
"While the sharing of images is illegal, our priority is the safety and wellbeing being of the child and young person."