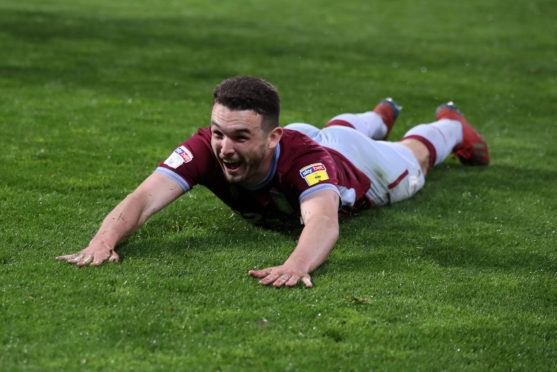 Most players are now relaxing on a beach somewhere.
For John McGinn, the three biggest games of his season have still to come.
Tomorrow, the Aston Villa midfielder is at Wembley for the Premier League Play-off Final against Derby County, worth £120-million to the winning club.
From there, and assuming he's selected, he will head for Steve Clarke's first Scotland camp to prepare for the Euro 2020 qualifiers against Cyprus at Hampden, and Belgium in Brussels.
So it's quite a climax to what has been a rollercoaster season for the 24-year-old.
Steve Bruce signed him for Aston Villa from Hibernian for £3m after a potential move to Celtic fell through.
Just three months later, the Geordie lost his job. It was the last thing McGinn needed.
To make matters worse, Thierry Henry appeared to be a stick-on to take over the Villa hotseat.
McGinn thought that appointment would end his career at the Midlands club.
But, thankfully, the deal for the France legend never got over the line, and Dean Smith left Brentford to land the job at the Midlands giants.
It has worked out well for McGinn.
The man who started out at St Mirren feels Smith has helped take his game to a new level, and it has led to him landing the Villa Player of the Year awards, and being linked with £20m transfer moves to the likes of Brendan Rodgers' Leicester City.
McGinn told The Sunday Post: "It's been a rollercoaster season, but an enjoyable one.
"At the start, there was massive pressure to get promoted. Ultimately, we've failed to be in the top two.
"After changing boss there was a bit of turmoil, but we went on a terrific run in the second half of the season.
"It was a turbulent time after Steve Bruce left, for me personally as well.
"I've got a lot to thank him for. He gave me the chance to play for Aston Villa, and from day one he was different class with me.
"It was tough on everyone when he left, but it was probably best to make a change at that point.
"Dean Smith has been a breath of fresh air. He didn't know a lot about me initially but, after a couple of weeks, he pulled me in and said I'd be a massive part of what he wants to do at the club.
"He just told me to believe in myself a bit more, get further up the pitch and add different sides to my game.
"You always want to prove people wrong, and I felt that coming down here. A few people in Scotland thought I was just a runner.
"But Dean has helped me change that perception. I'm not an arrogant person – but he told me I needed to be more arrogant on the pitch.
"I had to get that into my play. The challenge of going up against new players down here has helped.
"There's no better feeling than leaving the pitch, knowing you've got the better of them.
"If you've not got anyone to prove wrong, and that hunger to keep developing, that's when you stall. I don't want that to happen.
"So the change has been good for me, even though I'll always be grateful to Steve Bruce for bringing me here.
"I was worried when the new gaffer came in. That's natural when there's a change, and I always have wee worries like that in the back of my head.
"I was glad Thierry Henry wasn't appointed because I don't think I'd have been his type of player!
"Dean had a good reputation down here for playing fast, attacking football.
"I just didn't know whether he'd stick or twist because he could have brought in his own new players.
"Thankfully, the impression I made in the first few games and training sessions must have been good.
"We've now got a really good relationship. You can approach him about anything. He's very laid-back."
To get to this stage, Villa had to defeat West Brom over two legs. It went to a penalty shoot-out and Villa keeper, Jed Steer, was the hero, saving two penalties.
Steer is eligible to play for Scotland and McGinn would love to see him in Steve Clarke's set-up.
McGinn smiled: "The play-off semi-final against West Brom was the most drained I've ever been after two games of football, and certainly the most nerve-racking two matches I've ever been involved in.
"We didn't really show what we could do over the two legs. They sat in and made it tough for us.
"But if you'd have asked us beforehand, it didn't matter how we were going to do it. Getting to Wembley was all that mattered.
"Jed pulled off two great saves in the shoot-out, and it's a dream come true for me to be involved in this game.
"I wasn't happy in the shoot-out because I got a knock-back from the manager when I volunteered to hit a penalty.
"I was the classic number six.
"Jed got us to Wembley with his saves, and I believe he's eligible for Scotland. I've been winding him up already, teaching him some Scottish slang!
"We brought him back from Charlton in January, and he's been one of the big reasons why we've been so successful in the second half of the season.
"We haven't looked back since and he'd be a great addition to the Scotland squad.
"We've already got some top keepers, but I've no doubt the new manager will be taking a look at Jed.
"I think Steve Clarke's a terrific appointment for Scotland. He's got fantastic experience down in England, where he worked at some top clubs.
"And the job he's done at Kilmarnock has been incredible.
"So I'm really looking forward to working with him, starting with the two games next month. Hopefully I can play a big part in his squad and help us get to Euro 2020, which is what everyone wants."
But before that, McGinn's focus will be fully on club matters.
McGinn said: "Being a Premier League player is all I've thought about for a while now.
"Without putting too much pressure and hype on the game, if you'd said to me a few years ago when St Mirren were relegated that I'd be 90 minutes away from it, I'd have laughed at you.
"It's amazing to think how far I've come from there. But this is just another step to try and get into the best league in the world.
"It's also what the Villa fans deserve.
"When I went to Hibs, they were in a similar situation to what I initially experienced at Aston Villa.
"There was a disconnect between the fans and the players, people didn't seem to care about playing for the club.
"But along with myself, a few players have been brought in who give absolutely everything.
"When I signed, someone down here said that as long as I gave 100%, the fans would take to me right away. I knew then it was a good fit for me.
"So far, it's gone well for me with the supporters, and long may that continue.
"Getting the Player of the Year awards was incredible. It was a surreal night, and you get to realise just how many top players have won it before.
"From a Scottish point of view, a couple of people came up to congratulate me, Des Bremner and Ken McNaught. They're both very well thought of down here, and I have to give them a wee bit of credit, too.
"The first day I walked in for my debut against Wigan, they were both at the front door of the stadium. They live down here, and said if I ever needed anything, I was just to give them a shout.
"I've met Ken a few times since, and it's just good to have friendly voices – and someone to moan at about having no potato scones!"
Currently, skipper Jack Grealish is also a hero at the club and McGinn is learning from him every day, as well as from first-team coach, John Terry.
McGinn said: "Everyone looks at Jack and thinks he's a pop star, who loves a sun-bed and a haircut.
"But what they don't see is how hard-working he is. Anyone at Villa's training ground will tell you that he's the last to leave every day.
"Sometimes he doesn't walk out of here until 6pm.
"Playing alongside him, I've learned a lot. There's no doubt in my mind that he's going to the very top of the game.
"As for John Terry, at first it was strange working with him. I grew up watching him play for Chelsea and England.
"It's priceless having him over your shoulder, giving you advice and picking you up when you need it.
"He gives you confidence, but he's just a normal guy.
"The more successful someone is, the more people will have an opinion on them.
"But what they don't realise is they're just normal, hard-working people.
"He wants the best for the boys around him, and I've no doubt he'll be a top manager one day and probably go on to manage Chelsea."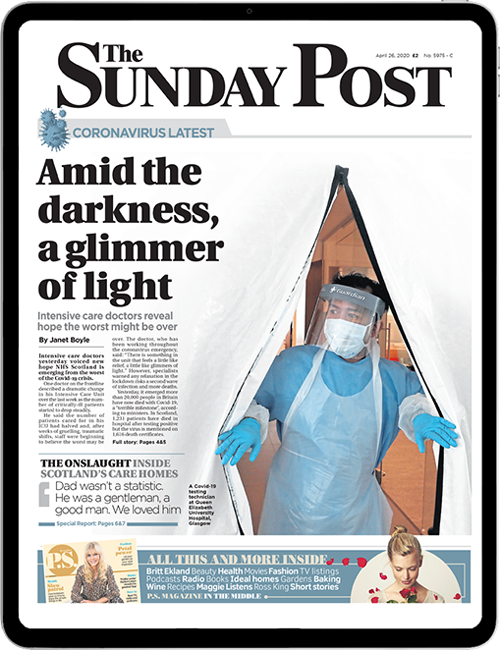 Enjoy the convenience of having The Sunday Post delivered as a digital ePaper straight to your smartphone, tablet or computer.
Subscribe for only £5.49 a month and enjoy all the benefits of the printed paper as a digital replica.
Subscribe