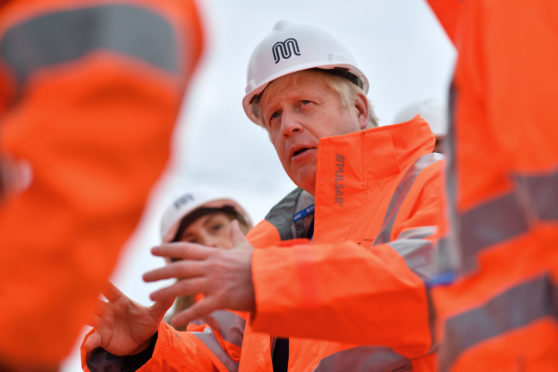 It has been four years since Colquhoun Square was transformed into an outdoor museum.
Each of the 100 bollards surrounding the refurbished civic space at the heart of Helensburgh were redesigned to become plinths, ready to display a moveable feast of artwork and sculpture.
Speaking to shoppers and workers in the square on Friday, there was no rush to suggest a statue of Britain's new Prime Minister should fill a vacant spot but most seemed happy to give him the benefit of the doubt.
Boris Johnson is expected to visit Scotland's nuclear submarine base tomorrow on his first visit north of the border as Prime Minister.
In Helensburgh, where much of the local economy rests on Faslane's 7000 military and civilian staff, house prices have risen by 11% in the past year and the town centre is undergoing a £7 million redevelopment.
In Colquhoun Square on Friday, radiography engineer Kerr Stevenson, 41, who has worked at Faslane for 20 years, said: "Boris acts like a bit of a clown but I like that he has promised to increase defence spending, which will be good for my family and for the area.
"I grew up here, my dad was in the Navy, and now I have two children. It is a great place to raise a family.
"Politicians aren't known for sticking to their promises but I hope Boris sticks to his."
Only 39.4% of voters in Argyll and Clyde voted for Brexit. Angela Jackson, 57, believes it is time for a sharp exit.
She said: "I don't think Boris could do any more damage than Theresa May.
"She sold us out, kowtowing to Europe. She didn't put up much of a fight. She should have been more like Margaret Thatcher. I hope Boris won't take any nonsense and will get on with the job."
Care assistant Sara McLeod, 30, urged Johnson to make funding dementia care an immediate priority.
She said: "There are so many vulnerable older people not getting the care they need.
"They shouldn't be seen as a hindrance or a drain on the economy. They were once like us working 12-hour shifts.
"Boris Johnson seems like a straight to the point guy.
"He doesn't beat around the bush. Hopefully he will provide some straight to the point answers on dementia care."
Yvonne Coleman, 61, meanwhile, urged Johnson to honour his promise to help the millions of women hit by state pension age rises.
"Women born in the 1950s are having their state pension age hiked to make it 66 by 2020."
She said: "When you reach this stage of life, you don't have the same energy levels.
"You just want to relax and be able to enjoy life. I paid National Insurance contributions for 47 years. To be told that you have to keep working is infuriating.
"I would like to see Boris help the ladies who lost out.
"I would hate for our NI contributions to be used to pay for Britain's Brexit bail out."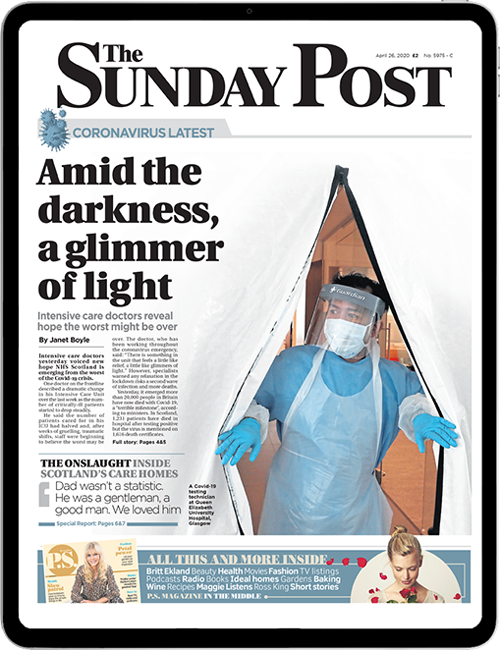 Enjoy the convenience of having The Sunday Post delivered as a digital ePaper straight to your smartphone, tablet or computer.
Subscribe for only £5.49 a month and enjoy all the benefits of the printed paper as a digital replica.
Subscribe