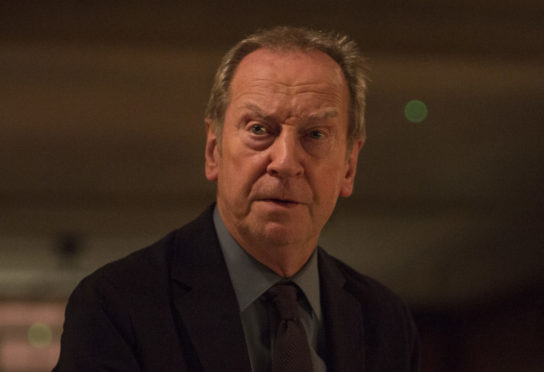 Much-loved actor Bill Paterson talks Fleabag, Celia Imrie and his latest film, Love Sarah.
Tell us about Love Sarah, which receives its world premiere at Glasgow Film Festival this week.
It's from first-time director Eliza Schroeder and when the script came through it had Celia Imrie's name attached. She plays the bereft mother of a woman who was planning on opening a bakery but was killed in an accident. The deceased woman's daughter decides to fulfil her mum's dream, with the help of family and friends. I play the love interest of Celia, who is wonderful in it. It's a sweet and sentimental film, all filmed on location in Notting Hill.
Will you be in Glasgow for the premiere on Saturday?
Yes, I'll be there with Celia and Eliza. Celia is a dear old friend of mine. We go back to the '60s when we used to work on productions at the Citizens Theatre in Glasgow together. She's very much looking forward to coming back to Glasgow – Celia is always good value.
Do you come home to Scotland often?
I'm up quite a bit and it looks like I'll have two or three jobs in Scotland this year, which will be great.
How do you choose your roles?
I do what I like, and I've always been that way. Sometimes, over the years, you make some terrible mistakes, but sometimes you make the right choices. With Love Sarah, it was very low budget. To be honest, I was wearing half my own clothes because it was done on a tiny amount, so it wasn't like anyone said this will earn a lot of money, but Eliza was very nice and it was a lovely team.
Did you predict what a massive success Fleabag would become?
They'd already started shooting parts of the pilot when I was sent the script, so they also let me see the footage. Maybe if I'd just read the script I wouldn't have been so sure that it would be so perfectly done, but Phoebe (Waller-Bridge) was just fantastic in it and I knew I had to be part of it. The show was originally going to be only on BBC3, but there was a preview in front of an audience, which we all attended, and the crowd went so hyper, were so excited, that it was immediately put on to BBC2. They realised they had gold dust on their hands.
You were recently seen in BBC Scotland drama, Guilt, which also received great reviews.
My character, Roy, was such an unredeemable, nasty wee man and I thought it made a nice contrast to having played a completely opposite character in Fleabag, where I was the hopeless daddy who couldn't complete a sentence. Roy was so sure of himself and a little rat. That show was a great fillip for Scotland and it felt good to make it.
---
Love Sarah, Glasgow Film Festival, GFT, Sat and Sun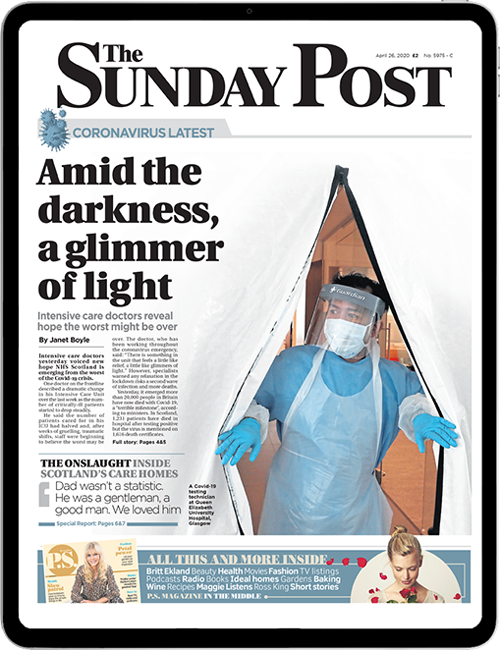 Enjoy the convenience of having The Sunday Post delivered as a digital ePaper straight to your smartphone, tablet or computer.
Subscribe for only £5.49 a month and enjoy all the benefits of the printed paper as a digital replica.
Subscribe