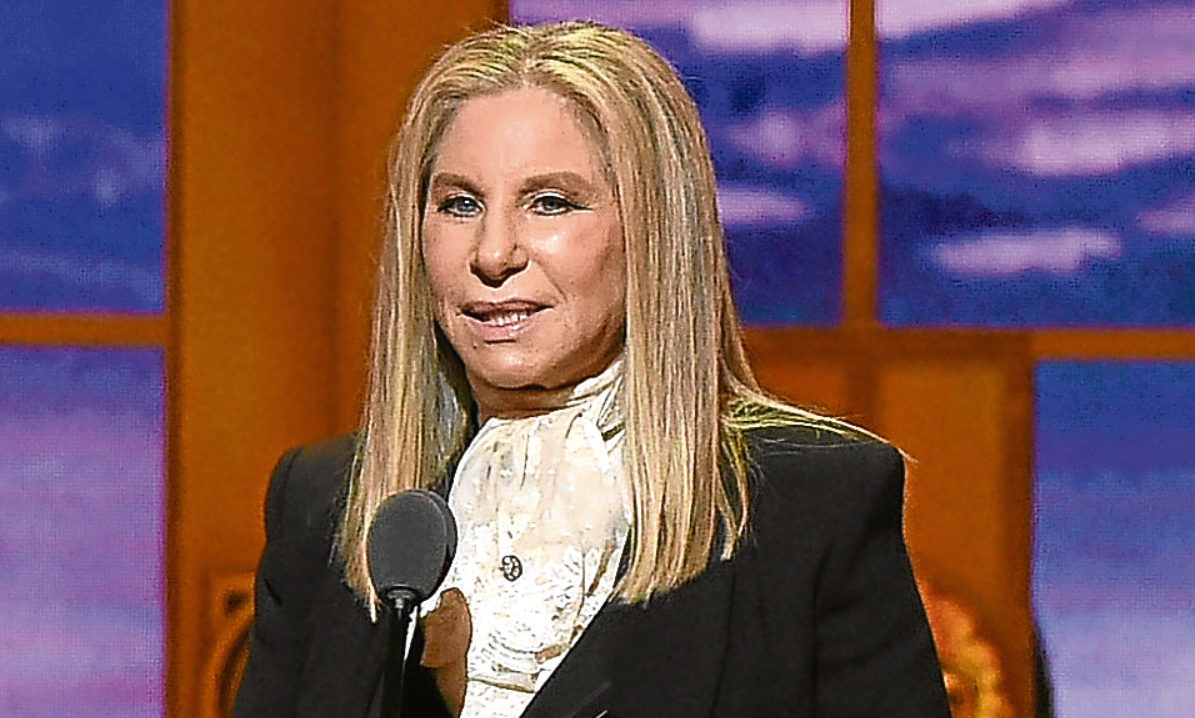 WILL she or won't she? That's the big question on the lips of millions of Barbra Streisand fans, who'd love to see her on tour one more time.
That desire was fuelled by the release of her live DVD at the end of last year — Barbra: The Music… the Mem'ries… the Magic!
"People have been very kind about that," Barbra, who turned 76 on Tuesday, smiles. "It was recorded on my last real tour and I just loved doing it.
"Now people keep asking when I'm going to do another tour, but touring is really hard work. I like every moment of every performance to be perfect, and I'm disappointed if it is not as good as I want.
"As near perfection as I can get is my gift, my way of saying thank you to people who bought tickets and travelled many miles to see the show. They deserve the best, and I'm not sure I can always give that on tour.
"That does not mean I'm retiring? How could I? I'm an entertainer, and the world needs entertainment, an escape from the pressure.
"Even if I thought about it, there is another phone call or another letter asking for another concert or another recording. I can't retire."
That's good news for all those fans who have built into a nation all of its own through the years. And what fantastic years they have been.
Barbra's career began as a singer in small cabaret rooms, then as a support act to the stars of the late 50s and early 60s.
Liberace once said: "Barbra was my support act in Las Vegas. She was multi-talented from the start, very self-willed and positive. She was going far and she knew it."
"I never had great ambitions to be a singer or an actress, it just kind of happened," admits Barbra. "When I sang in the school choir, I enjoyed it, but I didn't think that I was taking my first steps on the road to a career.
"Besides, there was someone else in the school choir who was much better than me. He had a fantastic voice and I had the pleasure of recording a duet with him some years later. You may have heard of Neil Diamond!
"When I started singing in clubs for a little extra cash, a whole new world opened up. I started to get ambition then.
"When you have a little success, you want more of it. You want bigger audiences to give to, you want to sing better, act better and go places and do work that you never even dreamed about. Life becomes so exciting.
"The funny thing is, I was always quite shy really, and there's a part of me that is still like that. Perhaps that's another reason why I get so nervous before a show.
"Once I'm out there, I love it, but beforehand, I have to keep myself in focus and concentrate on having a good time with the audience.
"I've always been the same when appearing on stage in a production. You are surrounded by other people but you're always aware you have to get it right yourself."
Barbra obviously does get it right. She's twice won an Oscar, the first as Best Actress in Funny Girl, in which she starred on both stage and screen.
"I have enjoyed most of my film work but that one was very special because of the Oscar," she reveals.
"Nobody can describe what it is like to hear your name called out. There was a tie that year between Katharine Hepburn and myself. It was a massive thrill.
"I love being an actress and singer but it made me want to go still further and get behind the cameras too.
"I had to push myself to see if I could meet the challenge of producing — that's how I came to be producer of A Star Is Born."
Barbra again received a joint Oscar, this time for Best Song for Evergreen.
Determined to go still further, in 1983, she co-wrote, directed and produced Yentl, in which she also starred.
"It was a great and very special experience," she recalls. "I knew what I wanted and was able to express myself in various departments of movie-making.
"I didn't seek to make a highly commercial movie, just something that reached people.
"I think it did. I was proud of it anyway.
"Like everything else, Yentl was the result of hard work. I have never tried to find an easy route in anything. I was brought up expecting to have to work hard for everything.
"I don't think success would have meant as much had I not worked hard for it.
"You have to make sacrifices. I once had to spend three days shooting a scene in which I was eating a huge steak. I just couldn't eat it, so they made me a steak lookalike. But I still had to sit and eat it for three days. That's what I call hard work!"
Barbra has been married twice. Her first marriage to Elliott Gould lasted eight years but this year, on June 1, she celebrates 20 years of marriage to James Brolin.
"I dated several people but when James came along it was different," she smiles.
"Marriage is pretty big. It is not something you just sign a contract for, then start looking to see what you are going to do next once this one has been completed."
She might be a little shy but Barbra is fun, keen to help others and definitely strong-willed, hence her name.
"When I was 18 and starting my career, I wanted to be different, even unique," she explains.
"A lot of people told me to change my name or at least my second name. But the more they urged, the more I couldn't think of one. So I just altered it from Barbara to Barbra. I kept my own name but made it unique."
Barbra's charity work is almost as legendary as she is. "You have to give something back," she insists. "I know where I come from and I have met many people along the way who have needed a little kindness and help. We all need that from time to time, so if I can, I do.
"I don't do it for publicity or any kind of award. I am a human being, that's all."
But will she give fans what they want — another tour?
Coach loads of fans often drive past Barbra's house in Maplewood Drive, Beverly Hills, where she might be relaxing with her husband and her dogs, perhaps enjoying her favourite meal of Chinese dishes followed by coffee-flavoured ice cream.
In one room sits her collection of Oscar, Tony, Emmy and Grammy awards. She has them all, so why should she put herself through even more work?
"I really don't know about touring," she admits. "It's exhausting but being an entertainer is my life. That's what I do. That's what I am.
"We'll see. Maybe a concert here and there, maybe more recordings. I'm not saying no to any of it."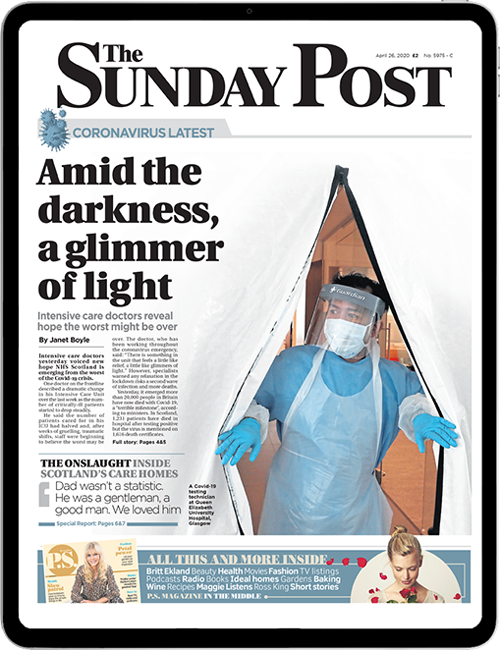 Enjoy the convenience of having The Sunday Post delivered as a digital ePaper straight to your smartphone, tablet or computer.
Subscribe for only £5.49 a month and enjoy all the benefits of the printed paper as a digital replica.
Subscribe