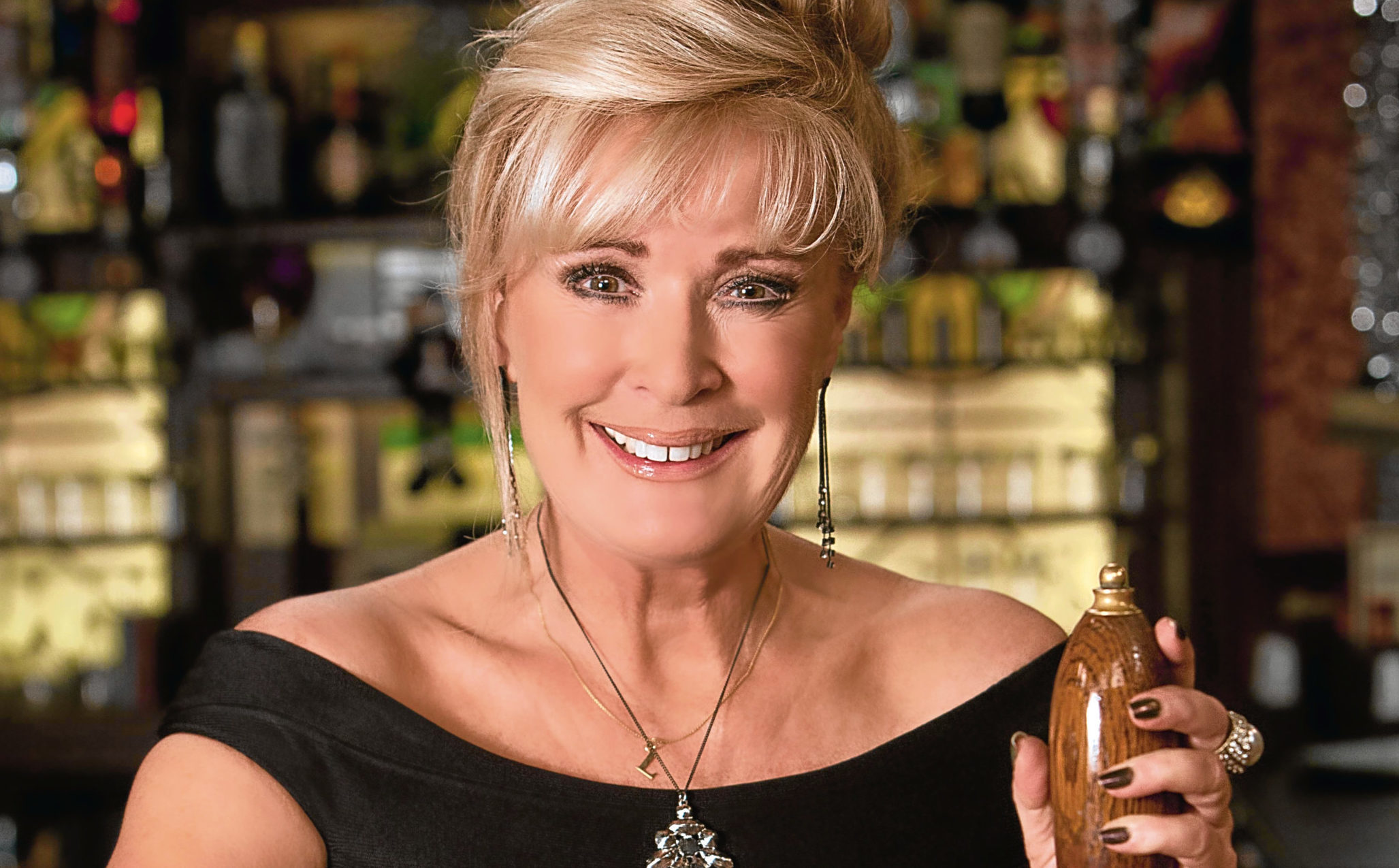 CORRIE star Beverley Callard has a smile on her face these days.
Having spoken out last year about the setbacks she has endured, she's clearly looking to a brighter future.
No wonder Bev, one of viewers' favourite actresses, looks so much happier.
"I can't remember being this happy," she smiles.
"Last year seemed to have been one of coming through obstacles and talking freely about problems. In 2018, I am enjoying life in Corrie and the future's so much brighter."
Much of Bev's happiness is due to her husband Jon McEwan, who has been at her side throughout her problems.
"He is my very best friend as well as my husband, and I love him to bits," she says.
"We met on a blind date and, to be honest, it wasn't love at first sight! When we got chatting though, things changed and I am so glad they did.
"We've been through all sorts of problems together, including illness, financial worries and so on, but I haven't had to face these things alone. There has been bankruptcy, family illness . . . We've been through so much together and it just makes us stronger."
It is amazing to think that Beverley Collard first came to our screens as Liz McDonald on The Street back in 1989 — nearly 30 years ago. But keen Corrie fans will know that she had been in the soap before then.
"I first appeared in 1984, when I had a brief spell as June Dewhurst, whose husband Gary was a friend of Brian Tilsley," Bev recalls.
"It was only for a short time but I really did enjoy it. There is a great family feel about being in Corrie.
"When it came to an end, I really didn't expect to be going back, especially as a different character.
"It was not my first soap, of course. People often forget that I was in Emmerdale as Angie Richards a year before I made my first appearance in Coronation Street. I think Emmerdale was a little easier for me because I'm a Yorkshire lass by birth.
"I was born and brought up in Morley. My dad was a baker and my mother was a concert pianist so you could not have got more different jobs and influences!
"I wanted to act from a very early age. I liked being in all the school dramas and I wanted a career in acting. I was reminded that it wasn't quite that simple so while I was trying to get an acting career going, I became a shorthand typist.
"I started getting stage work and some TV, and the day came when I had to decide what I was going to do with my life. Acting won easily of course!"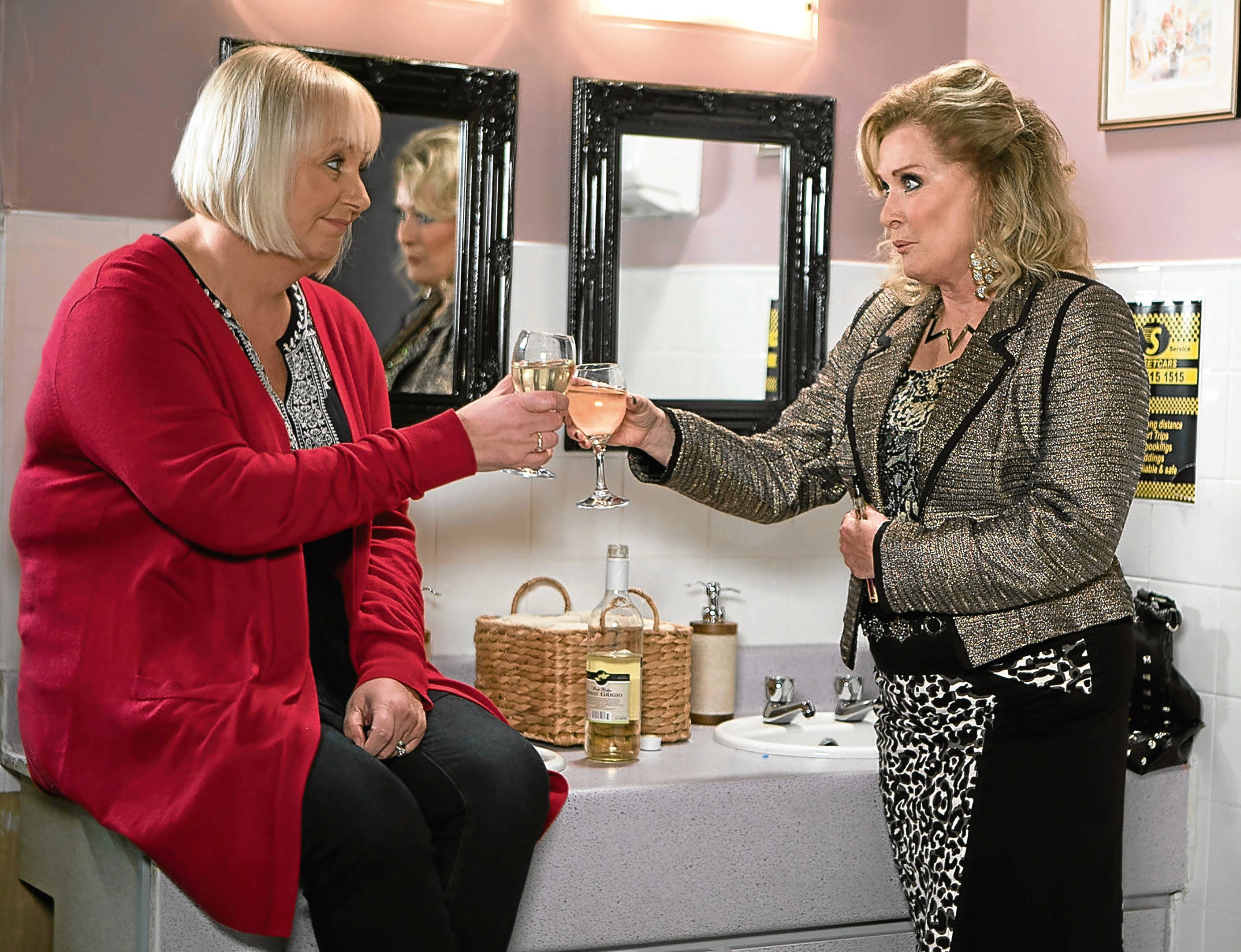 As well as acting, Beverley has also had another career, as a fitness instructor.
"I have loved that," she says. "When you go through unusual or bad spells in your life, it can easily affect your health, and many of us simply put weight on and become less fit.
"As an aerobics instructor, it has been great to be able to help people. I started off taking classes a couple of times a week, then it spread to videos and books.
"I've had some lovely responses from people, which is nice because you feel that you have done something worthwhile.
"I like some variety in life too, which is why I have enjoyed varied television roles and going on things like Loose Women."
Bev has always liked a challenge, which is why she enjoys her theatre work as well as her many and varied screen roles.
"You get a real buzz from a live audience and you have to get it right on the night," she explains. "I have played many different roles in many different productions, from real drama to comedy, and there is something special about waiting in the wings ready to walk out on stage.
"You know you are going to be judged by your audience and you want to give them a really good experience. I have always been nervous but thrilled at the same time.
"Being able to use your name or face to help good causes is also something I enjoy," she adds. "That's probably why I also like a live audience so much."
Although Bev is a star of many stage productions and TV shows, she is still best known for being Liz McDonald.
"I don't mind that really," she smiles.
"Liz is quite a character and has had many strong storylines.
"Over the years, she has been unfaithful, been cheated on, been a battered wife and even been kidnapped, so there have not been many dull moments!
"She is a very strong character and you have to be able to cope with her.
"I don't think I am like her at all. She will put on some skimpy little dress and that's it. I take ages to decide what I am going to wear and even then, I'm not sure if I have made the right choice. I like to look my best if we are going out."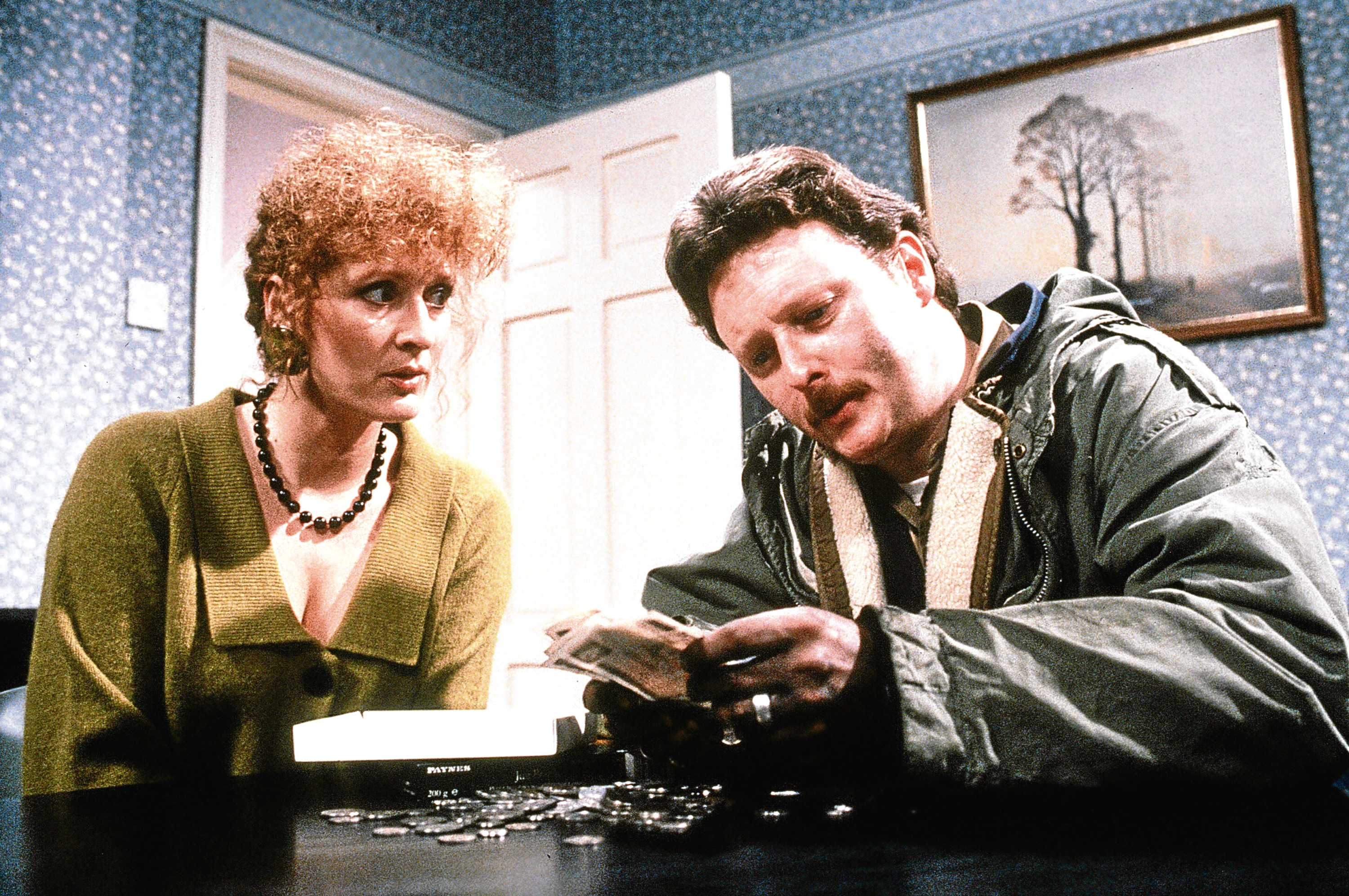 Looking and doing her best has always been important to Beverley, and she admits that she has often put pressure on herself as a result.
"I think I must have been brought up like that," she says. "I am one of those people-pleasers who will put themselves under pressure just to make sure everything is right for other people.
"I have always been pretty strong of character and I never realised that I was actually pressurising myself. It never entered my head that I might suffer from depression one day.
"I realised that I was not firing on all cylinders but thought I could just work through it. Then you start to doubt yourself and that makes you think that other people doubt you.
"It's all downhill after that.
"You find yourself in a black hole and you can't get out of it. You cannot make yourself better and you have to face up to that. Then you need medical help and some strong people around you.
"I had Jon. He was there for me all the time even when I looked my worst, and he really took care of me and worked alongside the medical people. I could not have wished for better treatment and a better soulmate.
"That's why I can talk about it and why I face a future of much greater happiness.
"I am very grateful for being in this position now and I am enjoying life. Jon and I just get closer all the time.
"Coronation Street gets better and better too, and there are always new possibilities.
"What is there not to be happy about?
"I am loving life."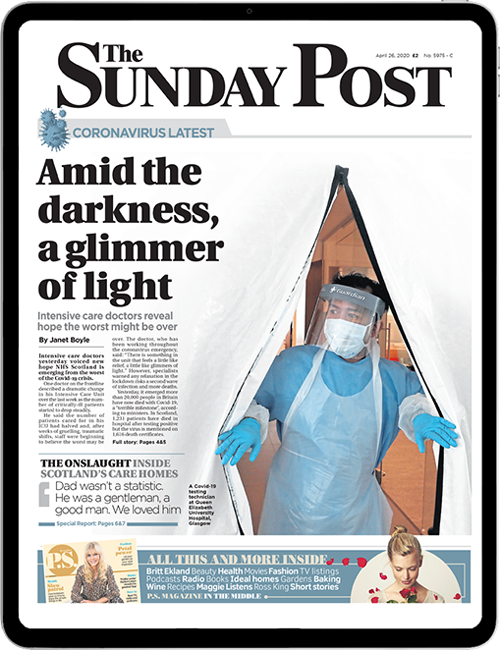 Enjoy the convenience of having The Sunday Post delivered as a digital ePaper straight to your smartphone, tablet or computer.
Subscribe for only £5.49 a month and enjoy all the benefits of the printed paper as a digital replica.
Subscribe