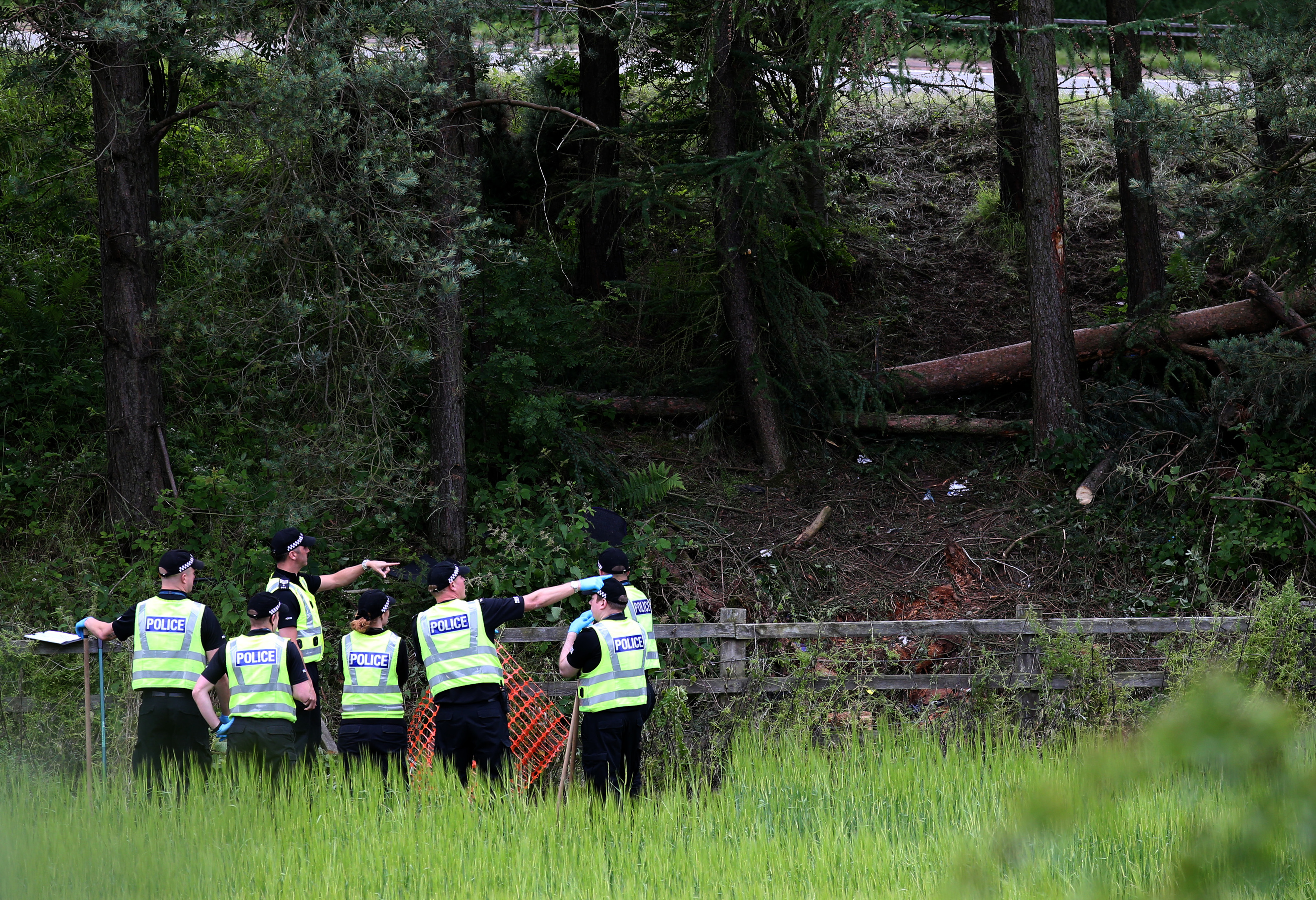 THE devastated mother of a woman left dying by the roadside for three days after a motorway crash says her family feels abandoned by the authorities.
It's almost exactly two years since Lamara Bell, 25, died after being trapped in a car beside the lifeless body of driver John Yuill, just yards from the M9.
Despite a call from a member of the public alerting them to wreckage spotted beside the motorway, and a police appeal to find the missing couple, the vehicle lay unchecked for three days.
By the time they reached it, mum-of-two Lamara was so ill, she couldn't be saved.
Now, as her family prepare to mark the poignant second anniversary of the tragedy next month, her mum Diane, 50, has told how they feel they have been forgotten by the authorities.
"We feel abandoned," said Diane, of Tamfourhill near Falkirk.
She added that the family had not been told when – or even if – there is to be a Fatal Accident Inquiry into the tragedy. And they still don't know if anyone is to be prosecuted for what happened.
"There doesn't seem to have been anything done about what happened and we feel we've just been left," she added.
Ms Bell and Mr Yuill, 28, both from Falkirk, were reported missing after they failed to return from a weekend camping trip at Loch Earn in early July, 2015.
Police launched appeals calling for information and circulated pictures of the couple and their blue Renault Clio car.
However, a 101 call from a worried member of the public alerting police to a car lying just yards from the busy motorway slip road near Bannockburn – the exit the couple would have been expected to take – wasn't acted upon.
Tragically, it took a second call days later before the car was checked.
Mr Yuill was believed to have died instantly in the crash, but Ms Bell was found lying inside, barely alive.
She had suffered broken bones and damaged kidneys due to dehydration. She died in hospital a few days later.
As horrifying details of the tragedy unfolded, Police Scotland Chief Constable at the time Sir Stephen House admitted police had "failed both families" and confirmed that the initial 101 call had not been entered onto police systems and not actioned for teams in the Stirling area to follow up.
But despite a major investigation, it has now emerged that nearly two years on from the tragedy the grieving family is still waiting to find out precisely what happened, and who is to blame.
Today Mrs Bell, who helps look after Lamara's children Alysha, 10, and seven-year-old Kieran, said the family feel they can't move on.
The couple's deaths threw the spotlight on police reorganisation, which had led to eight forces merging to create a national force in 2013 and 1500 job losses. Concerns had been expressed about the quality of service provided by police call-handling and staff levels at the Bilston Glen contact, command and control centre near Edinburgh, where the initial 101 call concerning the couple's vehicle had been received.
Following the accident, the Police Investigations and Review Commissioner (PIRC) carried out an independent investigation into what happened, and an interim report was submitted to the Lord Advocate in November, 2015.
A supplementary report following what was described by PIRC as an "exhaustive inquiry" was submitted in June last year to the Crown Office and to the Procurator Fiscal Service.
Lamara's family said at the time: "The pain of losing Lamara in such tragic circumstances will never go away, but with the completion of this supplementary report from the Police Investigations & Review Commissioner, we are a step closer to knowing what happened."
But while Scotland's top law officer, Lord Advocate James Wolffe QC, agreed two months later that it would be 'inconceivable' for there not to be a fatal accident inquiry, the family has heard nothing.
And while the Lord Advocate could use health and safety legislation to order the prosecution of Police Scotland over its alleged call-handling failures, no announcement has been made.
It was reported last month that some members of Lamara's family are now preparing to sue Mr Yuill's estate on the grounds that he caused the crash. He was driving on the motorway despite only holding a provisional driving licence.
Last night, Assistant Chief Constable John Hawkins, of Police Scotland, said the force has been committed to working with PIRC and the Crown Office throughout the investigative process.
He said: "Our condolences remain with Mr Yuill and Ms Bell's families and friends.
"We continue to implement the recommendations made by Her Majesty's Inspectorate of Constabulary for Scotland concerning our Contact, Command and Control Centres.
"As we have previously stated, we cannot comment on any details whilst the Crown evaluates the independent findings submitted by PIRC."
A spokesman for PIRC said: "The PIRC family liaison staff supported the family throughout the PIRC investigation.
"The Commissioner submitted a final report to the Lord Advocate in June, 2016.
"It is a matter for the Crown Office and Procurator Fiscal Service (COPFS) to decide on any further course of action."
A Crown Office spokesman said: "The Crown requires to undertake a considerable amount of additional work on this investigation.
"We have ensured that members of Lamara Bell's family have been kept fully informed of developments in the case. We would be happy to meet with them again to answer any further questions."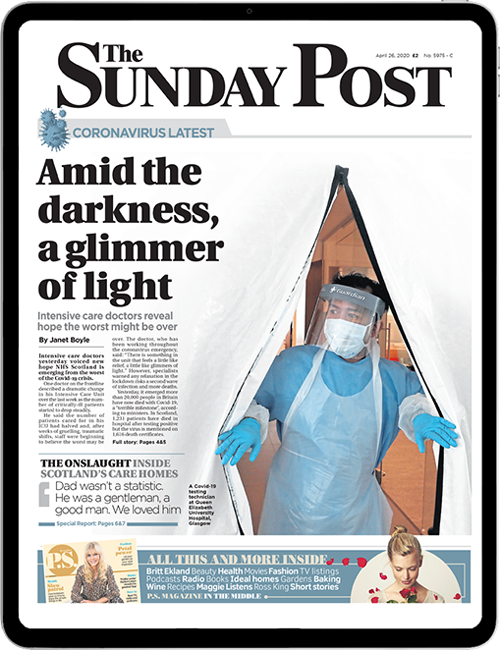 Enjoy the convenience of having The Sunday Post delivered as a digital ePaper straight to your smartphone, tablet or computer.
Subscribe for only £5.49 a month and enjoy all the benefits of the printed paper as a digital replica.
Subscribe