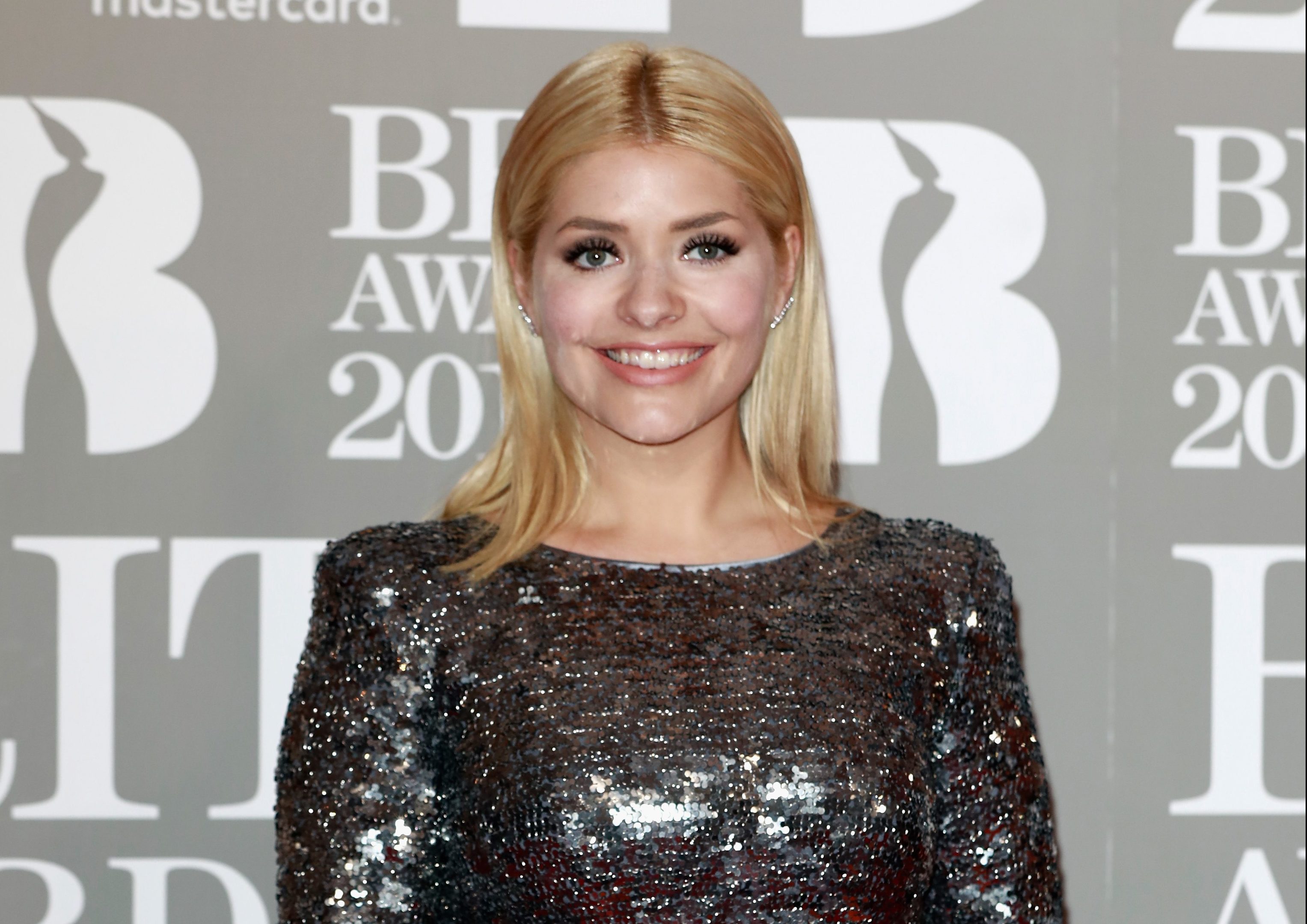 THEY'VE been screen buddies for more than a decade.
It started with Dancing On Ice way back in 2006 and for the past eight years Holly Willoughby and Phillip Schofield have shared the This Morning sofa.
Their partnership on ITV's flagship daytime show has been hailed as one of telly's most successful.
And while old pro Phillip, 54, has told us that he's still happy there at the moment, Holly, 36, insists they definitely come as a joint package.
"There's no way I would even have been considered for This Morning if it hadn't been for Phil," Holly, back this week in a new series of ITV's Play To The Whistle, told iN10.
"I know for a fact that he was the one that mentioned me. He pushed for me to get the job in the first place.
"I totally owe him everything. I know that when he's away or when he films other things, someone else steps in and that's great.
"But I just can't imagine doing the show without him.
"I think I need him on that show, so, yes, we are a total team."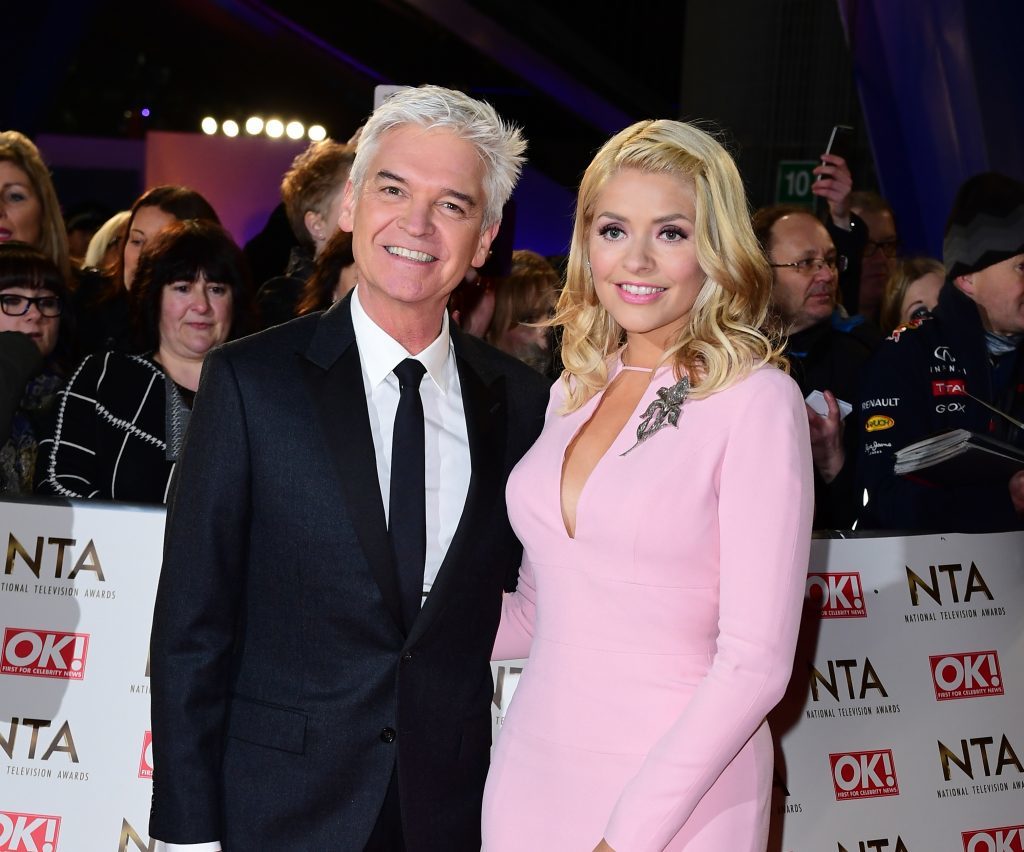 Their closeness is legendary, always covering each other's backs, seamlessly stepping in when things go wrong and ensuring that two hours of fraught live telly looks effortless.
Plenty plaudits have ensued, including, for the second year running, the Live Magazine Show gong at the National Television Awards last month.
When they hit the sofa the morning after – well, to be fair, just later the same morning as they celebrated until 4am – Phillip told viewers they were "not in brilliant condition".
At least, though, they did change clothes, having notoriously come straight to the studios in their wine-spattered gladrags in 2016.
But Holly is unabashedly unrepentant over the late-night celebrations.
"Last year was a real one-off event. I do think you only get away with doing something like that once.
"We were just so happy to win and it's really important in life to celebrate those moments.
"Life goes so fast and all too soon I'll be sat at home on the sofa – hopefully as a grandma – watching the 50th NTAs or whatever it is and thinking: 'Wow, once I was there'.
"You have to mark it. That's the best award we could possibly win."
TV is the ficklest of businesses, where there's always someone younger or prettier, cleverer or more ambitious.
But since swapping modelling for a presenting career, Holly's had one high-profile job after another.
Kids show Ministry Of Mayhem, alongside another young wannabe Stephen Mulhern, was a springboard that took her everywhere from The Voice to Celebrity Juice.
So, all a carefully-managed plan then, Holly?
"Oh God no – it's been total and utter luck.
"It was while I was doing Ministry Of Mayhem that I got Dancing On Ice. And I still don't understand how I made that leap from Saturday mornings to Saturday nights.
"That just doesn't happen. It was pure luck. I know it was an executive called Nigel Pickard who made that decision and I will be grateful to him forever and a day.
"Why he did it I have no idea. Mornings I could do with my eyes shut, but you put me in that prime-time arena and I was like a rabbit in the headlights.
"It was absolutely terrifying. But I still think it's good to challenge myself, even now. It just makes life a bit more exciting."
Ministry Of Mayhem was a turning point for Holly personally as well as professionally.
It was where she met telly producer husband Dan Baldwin with whom she has three kids: Harry, seven, Belle, five, and Chester, two.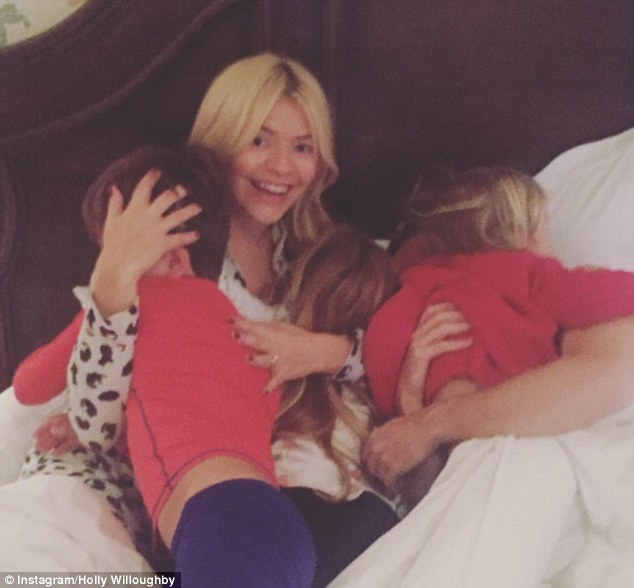 Dan's the man in charge of Play To The Whistle and Celebrity Juice and Holly admits that being a couple can make the professional relationship a little unusual.
"I think he probably treats me differently to any other presenter he's ever worked with," giggles Holly.
"You can't help but fall into that husband and wife trust that you have.
"I'm sure there are moments he says things to me that he wouldn't be able to get away with had it been anybody else.
"He'll be a bit cheeky, or he'll wind me up. It's as much for the amusement of the director or the crew, who all find it quite funny."
The family live in leafy south west London and the This Morning schedule means she gets plenty of "mum time" with the kids whom, she insists, all have very different characters.
"Harry's very sporty and quite like his father, he wants to make you laugh all the time. If he does that, he's achieved his goal.
"Belle is just on her own planet. She's completely airy-fairy and her life is like an opera. You ask her what she wants for dinner and she'll sing back to you.
"And Chester will always be the baby. He can't do anything wrong and is just a little dreamboat."
Holly has dyslexia, something she manages by using coloured scripts and advance checks of the autocue. And having been badly affected at school, she admits it has been a concern as a mum-of-three.
"I do bear it in mind quite a lot," she confides. "Although my mum hasn't been officially tested she has very similar tendencies to me.
"I don't know whether that's hereditary or not, but I do think about that. Schools are so much more advanced in looking out for it than when I was at school.
"So if anything was to crop up it'd be noticed a lot quicker than it was with me. And children learn in a different way now. It makes a lot more sense to me and things are a lot more visual.
"I feel the ways of teaching are better."
This is the third series of Play To The Whistle, with team captains Frank Lampard and Bradley Walsh. As with Celebrity Juice it's a departure for the norm for Holly, and one that has bought her some street cred in her sports-mad household.
"Dan's a massive football fan, he's an Arsenal season ticket holder, and football is constantly on in our house.
"Harry is obsessed, too, as is Chester. So I felt I needed to be a part of this, or totally left out.
"Doing a sports show was the ideal solution. Slowly I'm getting to know things – and earn some really good mum points."
Holly has always shrewdly combined her telly work with other projects, be it writing children's books with her sister or being the face of clothing or homeware brands.
There was speculation a few weeks ago that Holly was set to double her reputed £11m fortune with the launch of an interior design business with Dragons' Den's Peter Jones.
"It's very early stages at the moment," adds Holly, keen to set the record straight. "We're just shaping it. It'll be very 'me', but I think most of the figures were plucked out of the air.
"So it's impossible for me to comment on them because it's not true. I am very blessed to be in this position, though."
Play To The Whistle, ITV, Tuesday 9pm.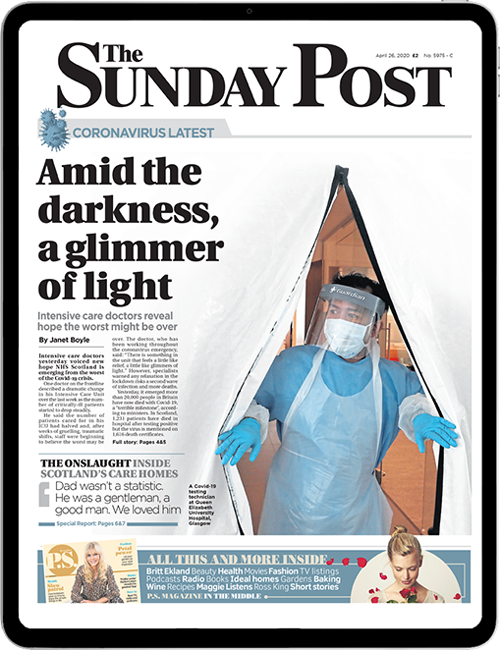 Enjoy the convenience of having The Sunday Post delivered as a digital ePaper straight to your smartphone, tablet or computer.
Subscribe for only £5.49 a month and enjoy all the benefits of the printed paper as a digital replica.
Subscribe